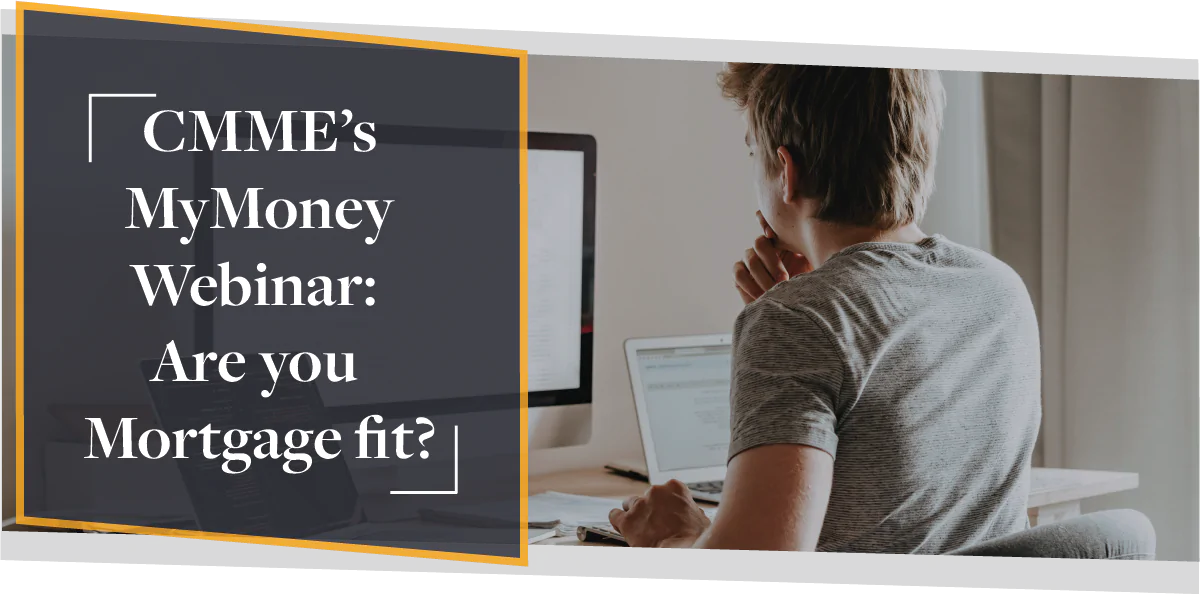 November 16th, 2020
What Does 2020 Mean For Your Mortgage Plans?
2020 has been a fairly turbulent year for the mortgage market, with a fast-paced 6 months anticipated ahead, it's worth being in the best possible position when you start your mortgage journey. Are you Mortgage Fit?
In light of the changes predicted in early 2021, there are a lot of reasons why 2020 is looking like a great time to get a mortgage or remortgage.
Some things to consider when thinking about your mortgage this year include: the Stamp Duty holiday, the IR35 deadline approaching and the historic lows of current interest rates.
CMME's Head of Mortgages, Simon Butler, talks you through all this and more – including all of the tips you need to be mortgage ready in 2020.
The Video: Are You Mortgage Fit? What Every Self-Employed Professional Should Know

What's in the Webinar?
The webinar will cover:
Latest trends, opportunities & watchouts
How to get 'mortgage fit' – put yourself in the best position to secure a new mortgage or re-mortgage
How to ensure you have the right protections in place to ensure long term peace of mind
How IR35 will play a part in your mortgage application – Umbrella vs Contractor
Plus, some frequently asked questions we get from clients.
This webinar took place Thursday 12th November 2020 as part of IPSE's MyMoney month – a month of webinars providing financial guidance to freelancers.
Useful Resources:
Here's some useful resources for finding out more about what we've covered in this article:
How To Stay Ahead Amid Lender Changes
How Does Remortgage Work For A Contractor?

CMME can give advice and support to self-employed people and offer bespoke advice on your individual situation. If you would like to know more, contact us today.