IT Contractor Mortgages made simple with CMME
The ability to secure an IT Contractor mortgage has historically been difficult for IT contractors and self employed IT professionals. 
Lenders look extensively for reasons not to lend, and tend to perceive contractors to be high risk. They are inclined to overlook the fact that, with their broad skill set; IT contractors are often less of a risk than many permanent employees. Did you know that according to IT Contractors UK there are approximitely 1.77 million working as full-time contractors and about 234,000 working on a self-employed basis as their second job?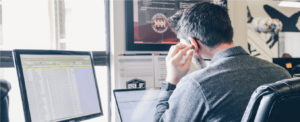 We have sourced funding for thousands of contractors like yourself, so fully understand the way you operate. With this knowledge, we know exactly who to approach and have underwriting processes in place to ensure you are assessed correctly. 
We even have a handy IT contractor mortgage calculator you can use at on this page, to find out how much you could lend.
We understand that working in the IT sector can be very intense and time consuming which requires your full attention. It is unlikely that you have the time or flexibility to shop around for a competitive rate and that is something we can do for you. 
What we can offer IT contractors:
Ensure your total earnings are taken in to consideration to maximise borrowing potential
Access to bespoke underwriting, specifically designed for contractors
Range of competitive deals from across the market
Proven successful advisory service (Case Studies)

Our mortgages are specially sourced to help secure funding which is not only competitive in comparison to high street rates, but will also save you valued time and money. In short, we do all the hard work, leaving you to focus on your IT career. 
IT Contractor Mortgage Calculator
If you are a IT contractor and looking for a mortgage, take advantage of our IT contractor mortgage calculator to find out how much you could borrow: