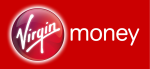 Virgin Money (formerly Northern Rock) as a contractor lender is a relatively new entrant. Late 2013 we announced that the Northern Rock mortgage brand had opened up their doors to contractor applications.
Northern Rock has been perceived as a tarnished brand since the start of the credit crisis in 2008, however they have been working hard to clean this image and are now a powerful player in the UK mortgage market. They have separated the "bad" part of the bank, and sold the "good" assets and mortgage book to Virgin. Similar to others, since the onset of the credit crisis (and their rebrand to Virgin Money), they have offered more flexibility in their lending criteria.
How does Virgin Money assess contractors?
The lender can work on the gross contract value rather than asking for trading accounts or payslips, over-riding the traditional forms of income assessment via trading accounts or pay slips. Payroll and umbrella company contractors can also be assessed in the same flexible way via gross contract earnings. One downside is that they will only look at individuals who have experience of contracting, usually the last 2 years as a minimum, although CMME have access to their senior underwriters to agree "exception" requests.
Until recently, Virgin Money were very strict with their criteria, allowing only those contractors working on 6 or 12 month contracts, with at least half their current contract left, access to their products. They have also opened up their criteria to those working via PAYE umbrella companies.
Virgin Money is an exciting new entrant to the market space, as they have been near the top of the best buy tables for contractor mortgages since they arrived. Their lending criteria recognises freelancing and contracting as a stable source of income, with minimal restrictions on occupation. It is anticipated they will continue to support contractors, as they look to take some UK market share by lending to good quality borrowers. CMME have exclusive access to underwriters directly, in order to assess each case on its own merits.