Credit scores… we hear a lot about them especially when you're buying a home but what are they really and how are they calculated?
When applying for a mortgage, whether you are a First Time Buyer or looking at purchasing your 2nd property, all lenders will look at your Credit Score.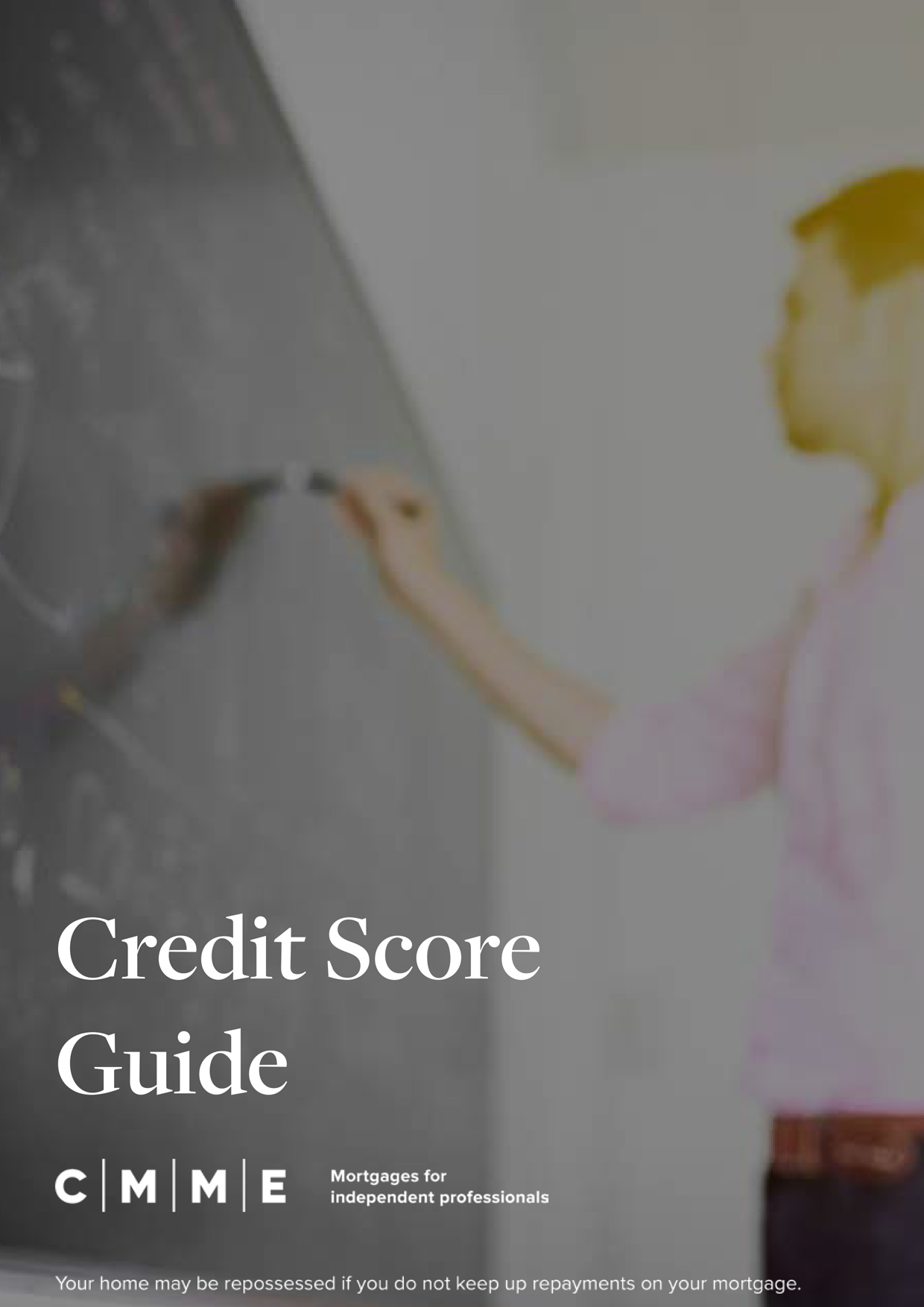 What's in the guide?
What is a credit score?
How do you check your credit score?
How is a credit score calculated?
What is a credit score?
credit scores are vital when you're taking out a loan, there is a way for your lender to assess your creditworthiness, it's a number that is based on the information contained in your credit report. It offers a snapshot of your credit status at the time that it is requested.
Higher credit scores generally show lenders that you're more likely to repay your loan on time as you have agreed.
A credit score is an automated way for a lender to form an opinion on the hard data that is presented in a credit report and affects how a credit score is calculated, it will detail your personal credit history from the previous 6 years, including mortgages, credit cards, overdrafts, loans, mobile phone contracts and even some utilities such as gas, electricity and water. If you're over 18 and have ever taken out credit, a credit reference agency is likely to hold a credit report on you.
Based upon your credit report a lender will deem whether you're a 'good' risk for lending purposes, and different lenders will have different tolerances. When your credit score is high you are a lower risk to lenders, making it easier to be granted loans.
In recent years some lenders have taken a view on scores and some even will ignore the score all together if the case is right for them. You can also check how much you can lend by using our mortgage calculator.
How do you check your credit score?
Using a credit reference agency like Experian and Equifax (preferred by lenders).
The job of a credit agency is to collect people's credit histories from the age of 18, including whether they are on the electoral register, previous County Court Judgements (CCJs) and whether they have paid debts off in the past. Each time you open a new form of credit, from mobile phone contracts to car loans, this all leaves an electronic trace for credit agencies to track.
The credit agencies are a third party and have no say in whether a person is accepted or rejected for credit. You can access the information held on you by visiting the agencies' websites or contacting them by post from the information below.
How is a credit score calculated?
Every lender will usually score each piece of information differently, therefore one lender's score may not reflect another's. When you apply to a lender, they will usually judge you based on three criteria:
Your application details
This crucial information dictates whether borrowing is affordable. This plays a huge part in the lending decision because it covers information that the credit agency may not have access to (i.e. salary)
Past lending experiences
Your own bank may be a better option for you if you have had a positive experience with them (i.e. no late payments or keeping out of overdraft)
– but, they may also be biased against lending to you because of a bad track record (i.e. late payments or staying in your overdraft)
Credit report information
The information contained in your credit files that credit reference agencies base their own score upon
Credit agencies
Experian Limited
Customer Support Centre
PO Box 8000
Nottingham
NG80 7WF
0344 481 0800
www.experian.co.uk
Equifax Limited
Customer Service Centre
PO Box 10036
Leicester
LE3 4FS
0800 014 2955
www.equifax.co.uk
CallCredit Limited
One Park Lane
Leeds
West Yorkshire
S3 1EP
0113 388 4300
www.callcredit.co.uk
Clearscore
47 Durham St London
SE11 5JA
020 7582 8212
www.clearscore.com
Next steps
To get more information or to speak to our expert team contact us on 01489 555 080 or email us at enquiries@cmme.co.uk

To download your own version of this guide with even more information and tips please enter your email below.