Can I get a buy to let mortgage as a contractor? Yes, you can!
Buy to Let mortgages (BTL) are usually more expensive than regular mortgages, and because of the nature of letting, can be a risky business in terms of earning potential.
However, with the right information and guidance, investing in a Buy to Let property can be the perfect way for a contractor to boost income.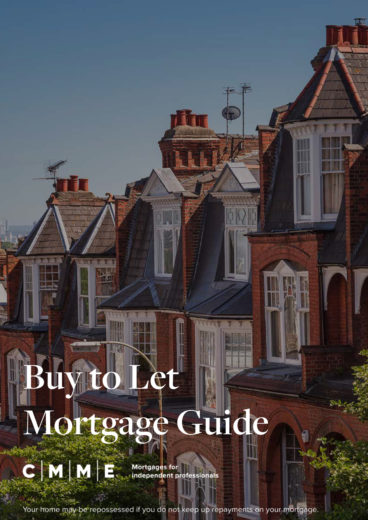 The buy to let market has changed considerably in recent years with more changes on the horizon. If you are thinking about buying a property to let, there are several things that need to be considered.
Our comprehensive Buy to Let guide covers the most important points to consider when embarking on a Buy to Let contractor mortgage
What's in the guide
How do Buy to Let mortgages work?
How much could you borrow?
Is Buy to Let a good investment?
You can also take a look at more details on our Q&A section about buy to let mortgages
How do Buy to Let mortgages work?
Although similar to regular mortgages, there are some differences. Usually, on BTL mortgages, interest rates tend to be higher and the minimum deposit for a property is on average 25% (although it can range from 20 – 40% depending on the lender). The application fees for the mortgage will also tend to be higher.
Most BTL mortgages offered by lenders are Interest-Only, which means you don't pay anything on the lump sum of the money borrowed, only the interest, and pay back the outstanding amount at the end of the term.
Most lenders will not offer you a BTL mortgage if you don't already own your own home or if you don't have an existing mortgage on a property. You must have good credit as well as earn a minimum salary.
Lenders will have a maximum age for BTL mortgages, usually 70 – 75 being the upper limit for when taking out a 25-year mortgage (i.e. if the upper limit is 70, then you must be under 45 to be accepted for the 25-year term).
How much could you borrow?
Use our mortgage calculator to see what your lending potential could be on a buy to let mortgage or use our quick calculator below.
Is Buy to Let a good investment?
Investing in a BTL property provides you with extra income on top of what you are already earning, as well as benefitting from the property if the value rises over the time you own it. Unlike stocks and shares, you have more control over the investment, such as modernising and letting efficiently, which can all influence how the property can increase in value.
However, it is good to keep in mind that most landlords will not earn a huge profit from the rental income alone; it is a long-term investment that is usually earnt through the sale of the property as they rise in value across time. However, with the uncertainty in the housing market since the credit crunch, investors must be aware that the value of a property can also decrease.
As a landlord, you have to be aware of other expenses, including Landlord Insurance and general maintenance costs.
Next steps
To get more information or to speak to our expert team contact us on 01489 555 080or email us at enquiries@cmme.co.uk
To download your own version of this guide with even more information and tips please enter your email below.