Becoming self-employed takes guts and the freedom it offers can be priceless, but it does come with some difficulties, including getting a mortgage. A question you will ask yourself is… Can I get a mortgage being self-employed? The answer is yes! A specialist broker can help you to overcome these difficulties, explaining complex incomes and holistic working, for the process to become a lot more straight forward.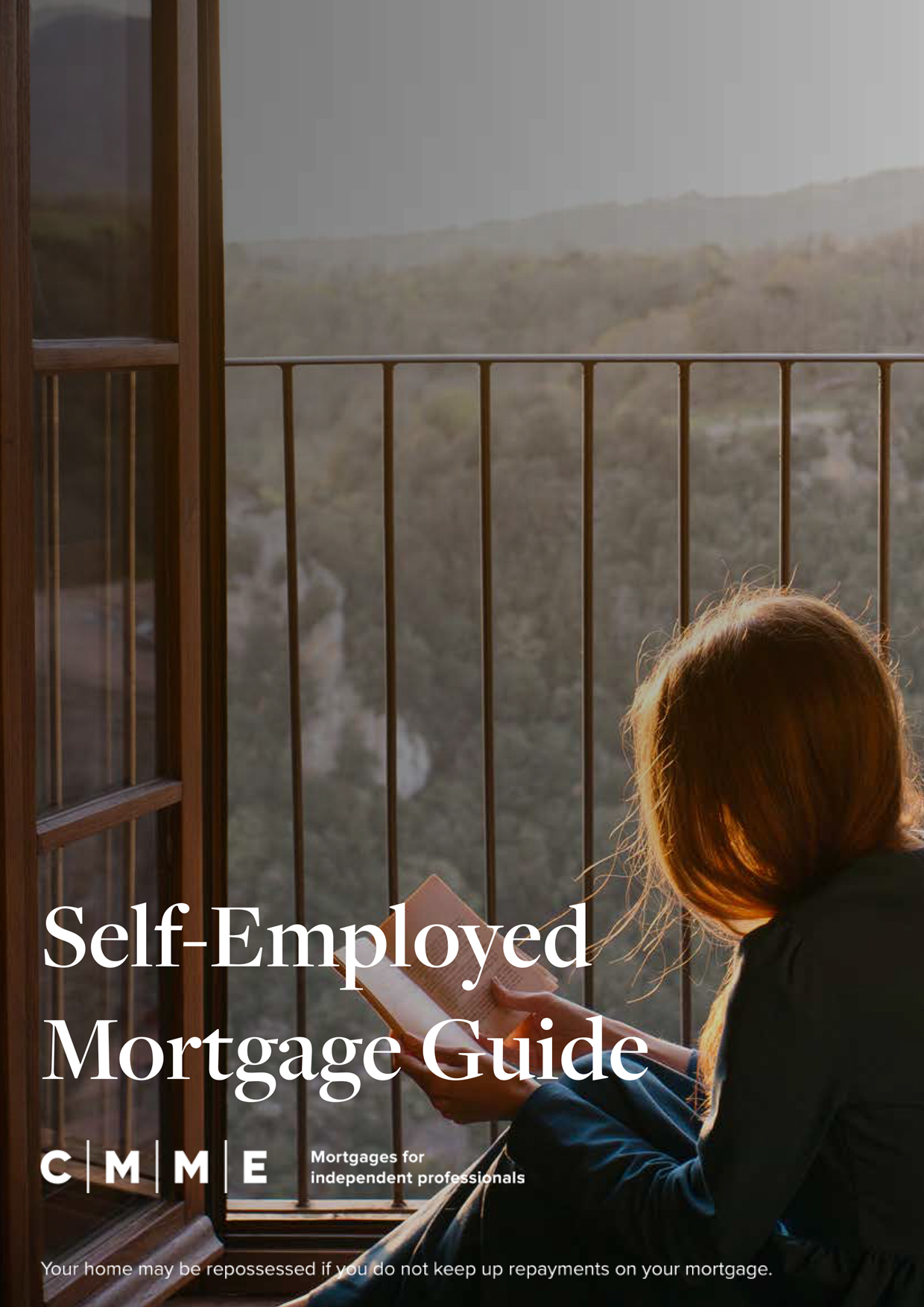 Before arranging your mortgage, there are many questions that you will want answered. Of course, you can get a mortgage broker on board to guide you, but it will be up to you to make the decisions.
How much can I realistically afford?
What type of mortgage should I choose?
How does the process work?
What obstacles am I likely to come across as a contractor?
These are just some of the questions that you will want the answers too.
What's in the guide?
Preparing for your self-employed mortgage
Mortgages for different company types
How much can you borrow?
Preparing for your self-employed mortgage
Banks and building societies want to offer mortgages to everyone who can afford to make the repayments. Before they agree to lend you money, lenders will want to see evidence of your income and your finances in general. If you have a traditional job, with a salary and a monthly pay cheque, your income is easy to prove. You would simply show the bank your pay slips and copies of your bank statements, and the lender would calculate the maximum amount you could borrow.
For self-employed people, the challenge is slightly more difficult, and you may need to take steps to prepare your accounts and documentation, so it meets the lender's criteria. Different banks have different lending criteria; with some banks requesting more years of accounts or other evidence of your income.
Lenders typically ask to see:
Accounts: 3 years of accounts, prepared (and signed) by a chartered or certified accountant
SA302: Last 3 years of your SA302 tax calculation forms (or online equivalents)
Bank statements: 3 months of your business bank statements, if applicable
Mortgages for different company types
As we mentioned earlier, mortgages are mortgages; they're the same whether you're employed, freelance or a limited company. The only differences relate to the evidence of income that you must provide.
Sole trader Mortgage
Ideally Lenders will want to see at least one years' trading history, though most will want to see two years' history – and some will want three. The more evidence of successful trading that you have, the more lenders your mortgage advisor can consider.
Limited company Mortgage
If you operate as a limited company, your income probably consists of a salary and dividends. Lenders will need to consider both as your income. In some instances, lenders may be able to use your operating or net profit in addition to your salary.
Partnership Mortgage
Lenders will assess your income according to your share of the profits.
How much can you borrow?
In the past, lenders would use a simple calculation to determine how much you could borrow. They would multiply your total income (both you and your partner) by 3, 4 or 5 to give a maximum mortgage amount. This method does not take into consideration your outgoings, so it is no longer considered a safe way to make lending decisions. Banks and building societies now use many more complex methods to judge how much you can afford to borrow. To reach a decision, lenders look at your past income and your current expenditure to evaluate your maximum loan amount.
Your lender may also want to know about any regular contracts you have as this will reassure them that your income is likely to remain stable. Your debts are also part of the affordability equation, which is why it is helpful to reduce your debts before applying for a mortgage.
Next steps
To get more information or to speak to our expert team contact us on 01489 555 080or email us at enquiries@cmme.co.uk
To download your own version of this guide with even more information and tips please enter your email below.
In providing the details above I hereby consent to CMME contacting me regarding my enquiry and keeping me updated regarding their products and services*
*You will have the option to opt out of this at all times. CMME will not disclose information about you or your accounts to anyone, other than where we have your specific consent, or are required to do so by law.