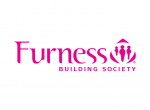 Furness Building Society is the seventeenth largest building society in the country, and have traditionally based their lending in Barrow-in-Furness in Cumbria. In recent years they have opened up their lending to all parts of England and Wales, and have also committed to supporting contractors via flexible underwriting.
Do I qualify for a mortgage with Furness?
Qualification for a Furness Building Society contractor mortgage can be done in a couple of ways. The traditional method is via the latest two years trading accounts, where the net profit of the company plus the salary can be used. This is more flexible than most, as many lenders work on salary and dividend draw.
In order to work on the annual contract value to define income, the current contract must have a minimum of 6 months remaining, or there must be a contracting history of at least 6 concurrent months with no gaps. Two year contracting history with no significant breaks is also required.
If utilising gross contract value, standard rates cannot necessarily be obtained. Each case is assessed and underwritten on an individual basis; and bespoke pricing is done based upon the perceived risk profile.
When do CMME recommend Furness Building Society?
The relationship between us and Furness Building Society is very much in its infancy, and at present we have found that we only we tend to look at this lender when the larger banks cannot accommodate funding. This is because the bespoke product pricing makes it more difficult to justify this lender based upon rates. However, we have found that this lender can assist where the more traditional contractor lenders cannot help.