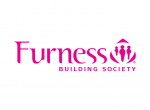 Furness Building Society is the seventeenth largest building society in the country and have traditionally based their lending in Barrow-in-Furness in Cumbria. In recent years they have opened their lending to all parts of England and Wales and have also committed to supporting contractors via flexible underwriting when applying for a Furness Building Society Mortgage. 
You can read a full guide regarding contractor mortgages here
When do CMME recommend Furness Building Society?
The relationship between us and Furness Building Society is very much in its infancy, and at present we have found that we only we tend to look at a Furness Building Society mortgage when the larger banks cannot accommodate funding. This is because the bespoke product pricing makes it more difficult to justify this lender based upon rates which you can view HERE. However, we have found that this lender can assist where the more traditional contractor lenders cannot help.  You can find out more information on Furness Building Society Mortgages here: https://www.furnessbs.co.uk/mortgages/self-employed-mortgages/