When looking at the remortgage cost, there are a lot of available options and it is important to look at what is available in preparation for your remortgage rate.
Many clients have been content to let their initial fixed, tracker or discount product rate expire and move on to the lenders variable rate only really reviewing the mortgage when rates start to increase.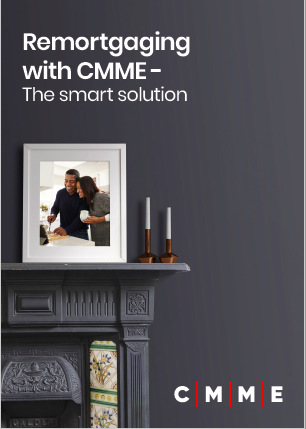 Many are not aware that rates have already started going up, and complacency can cost a lot of money in interest charges. The option to remortgage may provide a better option, rather than paying the standard variable rate of your current lender. This may also be important if your on an interest-only mortgage as explained HERE
A mortgage review will look at what you're currently paying and run a comparison against what else is out there.
What's in the guide?
• Why you should think about remortgaging
• How the remortgaging process works
You can also check out Q&A with a senior mortgage advisor for more information on remortgaging as a contractor
Why should I remortgage?
Remortgaging is essentially the process of moving your existing mortgage from one lender to another.
There are many reasons contractors, business owners and independent professionals may want to remortgage. The mortgage market is ever-changing, and it could be that you're paying a higher rate than you need to. The original low-interest rate you signed may have changed and now a different mortgage cost could leave you out of pocket.
You can view other mortgage rates on the CMME best buy rates table here
However, it is not always about saving money, it could be that your contract rate has increased, or you have recently inherited some money. Earning more or having more available cash means that you will potentially be able to afford higher repayments, saving you on interest paid overall.
A change in job or lifestyle may mean that there are periods where repayment pauses may be needed, so finding a provider that offers flexibility and/or 'payment holidays' may also be needed.
How does it work?
Qualifying for your remortgage via a specialist broker could not be easier. As a specialist service for contractors, business owners and independent professionals we have negotiated special contract-based underwriting with certain high street lenders to give you the best remortgage cost.
We can either use your gross annualised contract rate or your limited company accounts to assess the best option for you and how much you can afford to borrow. This ensures the amount you can borrow is based on what you actually earn, rather than what you draw as an income. Rather than looking at the income, you took from your business, we could use the contract rate you charge to work out how much you can borrow.
How Much Can I Save?
Next steps
To get more information or to speak to our expert team contact us on 01489 555 080 or email us at enquiries@cmme.co.uk
To download your own version of this guide with even more information and tips please enter your email below.