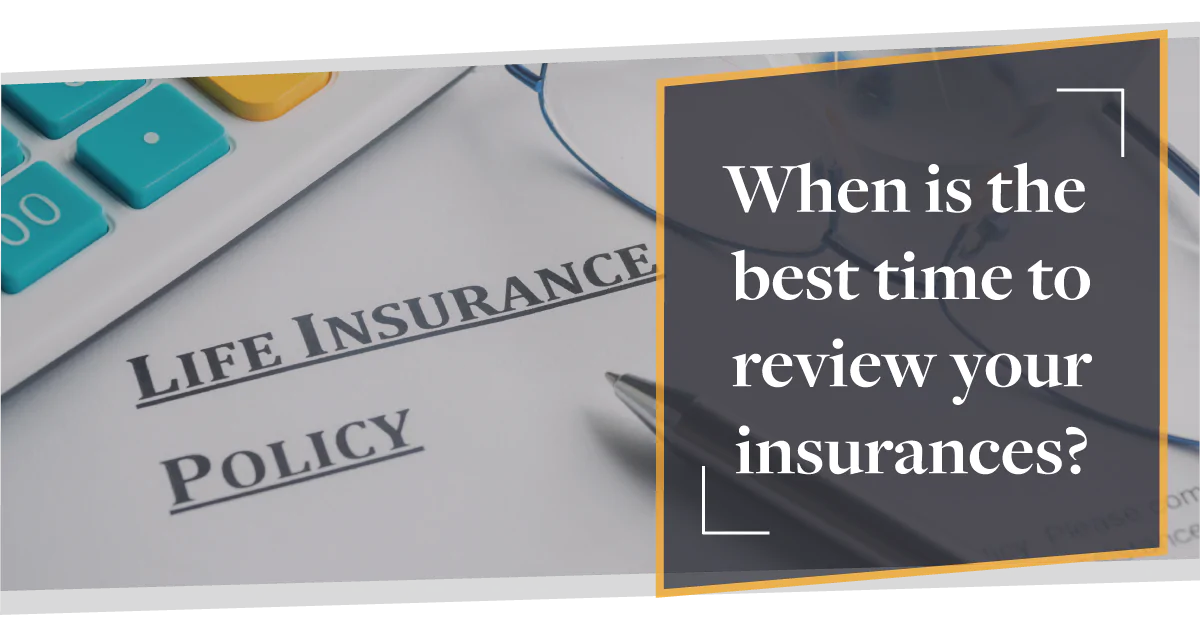 September 15th, 2021
As a self-employed professional your protection is of the utmost importance since you won't be covered in the way that those in traditional employment will be – so when is the best time to review your protection?
Whether you have existing protection in place, or you've never had cover before, whether you're an established contractor or if you're new to the world of self-employed work – CMME can explain everything you need to know about getting the right cover to meet your individual needs.

What's in the blog?
So, you think you need cover?
When to review your protection
What're your options?
Reasons to review your cover
Things to Consider
Useful resources

So, you think you need cover?
It's wise to think about protection when you have something in your life that you care about, that's the premise at least. If it's the contents of your home or your family or loved ones, protection means that you have a back-up, just in case. As is so frequently the case, you don't want to find that you wish you had protection when it's too late.
Organising your protection cover is life admin that many of us would rather avoid however it's an important thing to consider especially at big life milestones.

When to review your protection
Like most financial commitments, there's never really a bad time to review your cover, particularly when it comes to protection as it's always really important that your cover is still meeting your needs as it was when you first took it out.
There are, however, best times to review your protection:
When you buy a new home, whether it's your first or you're moving
When your family grows
When there are changes to your health
When your role changes
Any of these significant changes of circumstance are optimum reasons to review your cover, it is essential that when your life changes your cover changes to meet those needs were applicable. You could end up saving money by reviewing your cover or increase the amount of protection you have to fulfil your requirements.

What're your options?
Only 50% of households with mortgages have life insurance according to Finder, it's absolutely staggering that half of UK homeowners aren't protected if something awful happened. Whilst the Association of British Insurers noted a record 98.3% of protection claims paid out in 2019, 2020 may be the year to evaluate the financial security and protection you have in place.
As a self-employed professional, it can be a worrying time if you find yourself unable to work due to injury or ill-health.
What types of financial protection should I consider as a self-employed professional?
This is a non-exhaustive list of the protections you might consider, however, it's important to think about what back-up you might want to have in place.
Income Protection Insurance: 
This replaces part of your income if you are unable to work for a long period of time because of illness or disability:
You can insure up to 60% of your current income (salary and dividends)
Your take-home payments will be tax-free, as the tax is paid on premiums
A bespoke plan is built around your unique needs and budget
Critical Illness Insurance:
This pays out a lump sum if you're diagnosed with a critical illness. You can use the pay-out for anything such as payments for medical treatment or to pay off your mortgage.
This will ensure your family is taken care of in the unfortunate event of something happening to you.

Reasons to Review Your Existing Critical Illness Cover
You may think that once you have cover in place there isn't any reason to review it – there are plenty of reasons to review your existing cover including making sure it still meets your needs and that of your families as well as making sure that you're not spending more money than you need to be on your cover.
Not only is quitting smoking good for your health (and your wallet) it's great for your insurance, if you've stopped smoking or using nicotine products, premiums can potentially be halved. 
If you suffer from diabetes, it's worth noting that the way you manage your diabetes could change the premium you pay. There have been a number of diabetes-specific insurance products introduced in the last 3 years whereby premiums can come down the better controlled your diabetes is. 
Policies taken out prior to 2012, may be entitled to cheaper rates, despite now being older owing to the EU Gender Directive which came in meaning men and women were charged the same rates. Historically, men have paid more for life cover, and women have paid more for critical illness cover and income protection. 
Things to Consider 
It can be daunting to approach protection cover for the first time, especially if you're not sure what you should be looking out for. Here's some things that are worth having in mind for when you take out cover:
Affordability of Policy: Premiums will be ongoing and have to remain affordable for you to maintain the insurance. 
Cover Amount: You are able to choose the amount of cover over time if that is required – if your mortgage reduces – for example. 
Pay Out Terms: Do you require a lump sum or an annual amount to support the family? 

Useful Resources
Whether you want to talk specifics or are just after some general advice, CMME can help. Speak to us today on 01489 223 750 for a completely free, no-obligation protection consultation. Or click the button below.