August 26th, 2021
Here at CMME, we believe that your mortgage is a deeply personal milestone in life, that's why each mortgage is made to measure and that's why we think you should meet the experts who make your dreams possible. This week you'll meet our Head of Mortgages, Simon Butler.

I got into this role…
…after leaving university. I studied Film Theory and English Literature, so realising the chances of gainful employment were thin on the ground I, fortunately, happened to have a friend that had begun working in recruitment. I managed to secure a role with HSBC in their mortgage department, caught the bug for advising and here I am twenty years on.
My typical day includes…
I spend most of my time supporting my consultants to help place complex cases and reviewing client calls to help the team provide a quality client experience. Alongside this, I work closely with our lending partners to improve their criteria and underwriting processes to improve the options our clients have available while providing training and guidance to affiliates on the contractor and self-employed mortgage market. Occasionally, I get time for a coffee.
One piece of advice I could give to First Time Buyers would be…
Don't be afraid to find out how much you can borrow. You'd be surprised how quickly you can get the ball rolling and get into your first home. It can be daunting and there's probably a lot you don't know when it comes to mortgages – that's okay! You don't know what you don't know! CMME have created a lot of resources to help first-time buyers like you navigate this process, particularly as contractors.
Check out our Mortgage Jargon Buster (a cheat sheet to all the mortgage terms you might come across), our First Time Buyer Mortgage Guide (totally free) and finally, take the first step – see how much you
One piece of advice I could give to Existing Homeowners would be…
It sounds cliched but there really isn't ever a bad time to review your deal and make sure it's still a good fit. When clients take out their first mortgage deal, they (and we on their behalf) go into painstaking detail to make sure that their deal suits them and their needs – and if I can suggest anything to existing homeowners of anything it's that, you should have that attitude no matter how many mortgages you've had. Don't stay on a higher rate if you could be on a better deal.
How has the industry changed for contractors since you got into the business?
The biggest change is the level of lenders willing to work with contractors. It's no exaggeration to state that over the past decade the number of lenders has increased 10-fold. This has considerably improved competition and helps us to provide contractors with a variety of market-leading options to suit their needs, whether that be for residential, buy to let or second charge lending.
What is the number one reason you see for applications getting declined?
It's probably due to credit. Most clients we work with haven't reviewed their credit files prior to contacting us, so I always remind the team to request a credit report before we proceed with an application. I cannot stress how important this and being open about the status of your credit file is, it can really make or break the opportunity to secure a mortgage.
You can read about understanding you credit score in our recent article – you're not alone 41% of Brits don't understand what a credit score is.
What 3 things should contractors know before they start their mortgage application?
Be prepared to provide documents – the application process is rigorous so having up to date payslips, bank statements, ID and proof of address is the base level of documentation that will be requested.
Review your recent spending – bear in mind that the majority of mortgage lenders review personal bank statements going back over the previous three months. It makes sense to therefore reduce unnecessary spending and be extra careful to pay all fixed payments on time.
Make sure you know what you can borrow before deciding to put in an offer on a property. This is the number one item to deal with and cannot be overlooked – there is nothing worse than speaking to an excited client, fresh from having an offer accepted on their dream home and having to explain it's unaffordable.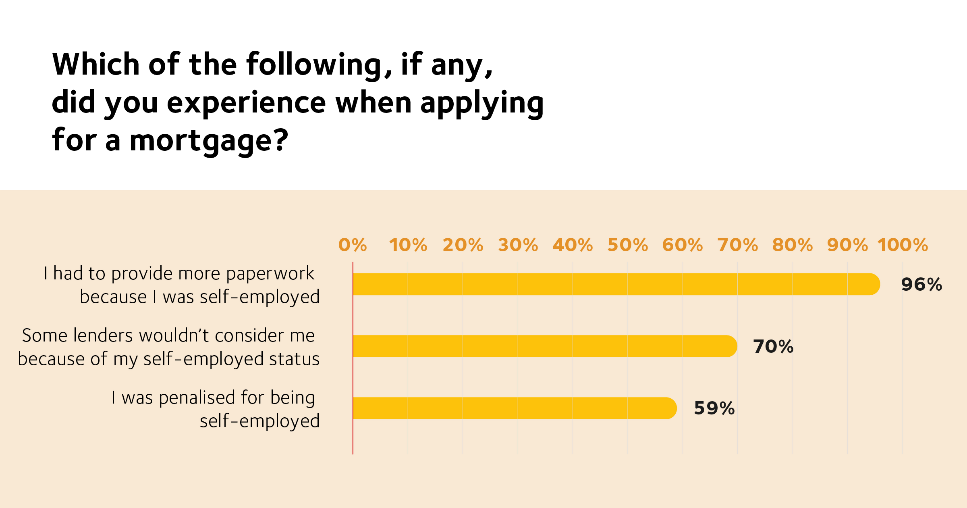 Moving Forward With Your Mortgage Plans
Try our Mortgage Calculator

Useful Resources
Whether you want to talk specifics or are just after some general advice, CMME can help. Speak to us today on 01489 223 750 for a completely free, no-obligation mortgage consultation. Or click the button below.