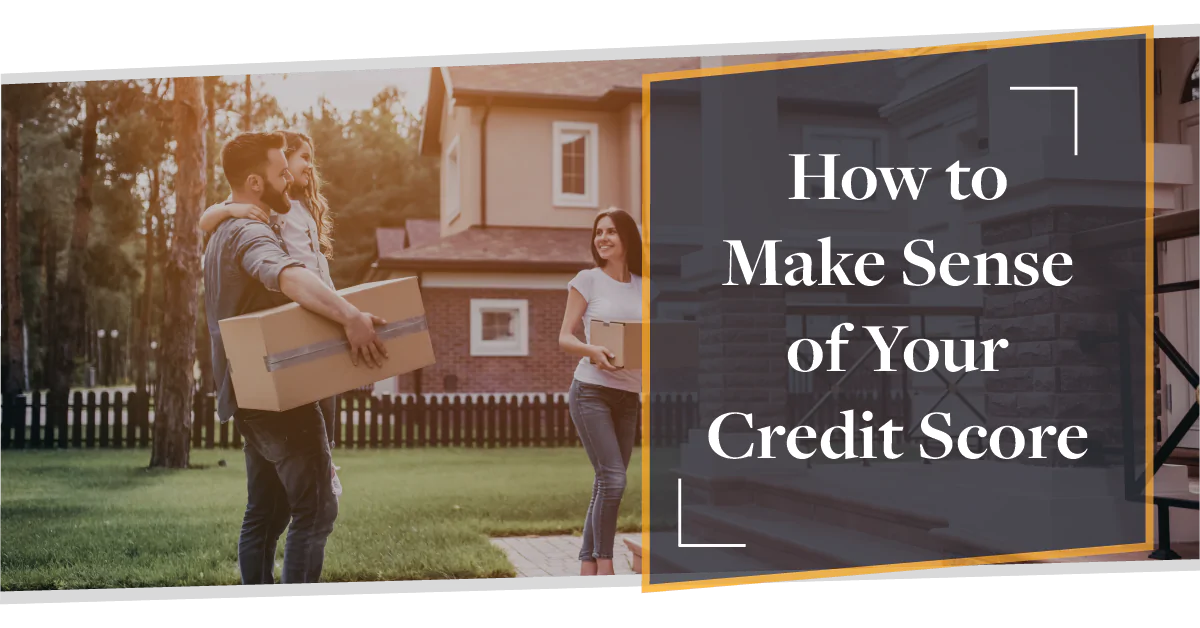 August 9th, 2021
If you've ever had a phone on contract, opened a bank account, got a car on finance, a credit card, or a mortgage – you've had a credit check done. When any of those happened you've more than likely checked the box to agree to that search happening, but do you know what that means?
Fewer than half of those surveyed by bank TSB did not fully understand what a credit score is and a whopping 41% did not know their own personal score. Today we're going to keep it simple, whether you already know your credit score or you have no idea, CMME is going to discuss what goes into your credit score, why it matters and how to improve it.

What's in the Blog?
What is a credit score?
What does a 'good' credit score look like?
How can you improve your score? Where do you start?
Why does it matter for you? Why now?
Useful resources

What is a credit score?
Your credit score is essentially the amalgamation of public records and other sources in order to generate a credit report about you and your financial reliability. It's used by lenders to help decide whether they should lend to you or not. So, whilst it sounds a bit daunting your credit score is something you have a degree of control over, and that starts with being aware of it.
Types of Credit Scores
There are different types of credit score which is why in one place your score could look entirely different from the next – which can be confusing if you don't know this to begin with.

TransUnion vs. Equifax
Credit-scoring models can differ and produce different scores | Arguably the two most prominent credit-reporting agencies here in the UK, TransUnion and Equifax use proprietary scoring models. Whilst technically credit scores are typically based on the same or similar factors – like your payment history, number of accounts in good standing, or your outstanding debt – each credit-scoring model can weigh those factors differently producing a different score.
They may have different information | It may not be the case that every credit-reporting agency will have the same exact information about you. Some lenders may report information to all credit bureaus, while others might report to only one or two. In addition to this, lenders may report updates to different bureaus at different times. For example, Equifax and TransUnion could have different credit information on your reports, which could lead to your TransUnion score differing from your Equifax score.
Your scores may come from different time periods | A credit score is a snapshot of your credit profile at a specific point in time, for example it could represent your profile before you've paid off your credit card even after the fact. Since credit scores can change over time, it's important to remember that these scores are an indicator of your situation and can need to time to update and occasionally be incorrect. This is one reason why it's important to be aware of your credit score and how you can improve it.

What does a 'good' credit score look like?
Since different agencies use different scoring models it's hard to pin-point what a 'good' credit score looks like. Really, it's more important that you monitor the factors that contribute to your score rather than focusing on the number of your score.
Equifax scores range from 0-700. 380-419 is considered a fair score. A score of 420-465 is considered good. A score of 466-700 is considered excellent.
TransUnion is the UK's second-largest credit reference agency, and has scores ranging from 0-710. A credit score of 566-603 is considered fair. A credit score of 604-627 is good. A score of 628-710 is considered excellent.
Try an app like Credit Karma for keeping track and finding tips for improving your credit score.

How you can improve your score: where to start
Lenders have become increasingly risk-conscious and are continually on the lookout for reasons not to lend. A good deposit and a satisfactory income are often not enough to secure a mortgage.
That is why it is essential to keep your credit rating up to scratch, leaving the lender no reason to turn you down. It's important to note that a poor credit score does not guarantee that you will not be approved for your mortgage application – in the same way, a good score does not guarantee approval – though a strong credit score is the first step towards approval.

Here are some quick tips for improving your credit score:
Register on the electoral roll
Check for any errors on your credit record and have them removed
Pay off existing debt
Don't do lots of credit checks
Pay your bills on time, don't miss payments

Why does it matter to you? Why now?
In an emergency response to the Coronavirus pandemic early last year the Bank of England slashed the base rate from 0.75% to 0.25%, and then once further to 0.1% in March 2020, where it has remained at a historic low since. 
The Bank of England said that the initial decision to cut the rate was to help bolster cash flow for households and small businesses who had been affected by the pandemic. For the mortgage market, it has meant borrowing has been more affordable than ever, whether you're looking at a new mortgage or simply getting a better deal on your current repayments, now could be the right time to do it.
However, no matter what your mortgage plans are you'll be subject to a credit check; which means that you need to make sure your score is in tip-top shape, so you don't get held back by something as simple as your credit score.
Try our calculators to see how much you could borrow and/or save here.  

Useful resources
Whether you want to talk specifics or are just after some general advice, CMME can help. Speak to us today on 01489 223 750 for a completely free, no-obligation mortgage consultation. Or click the button below.