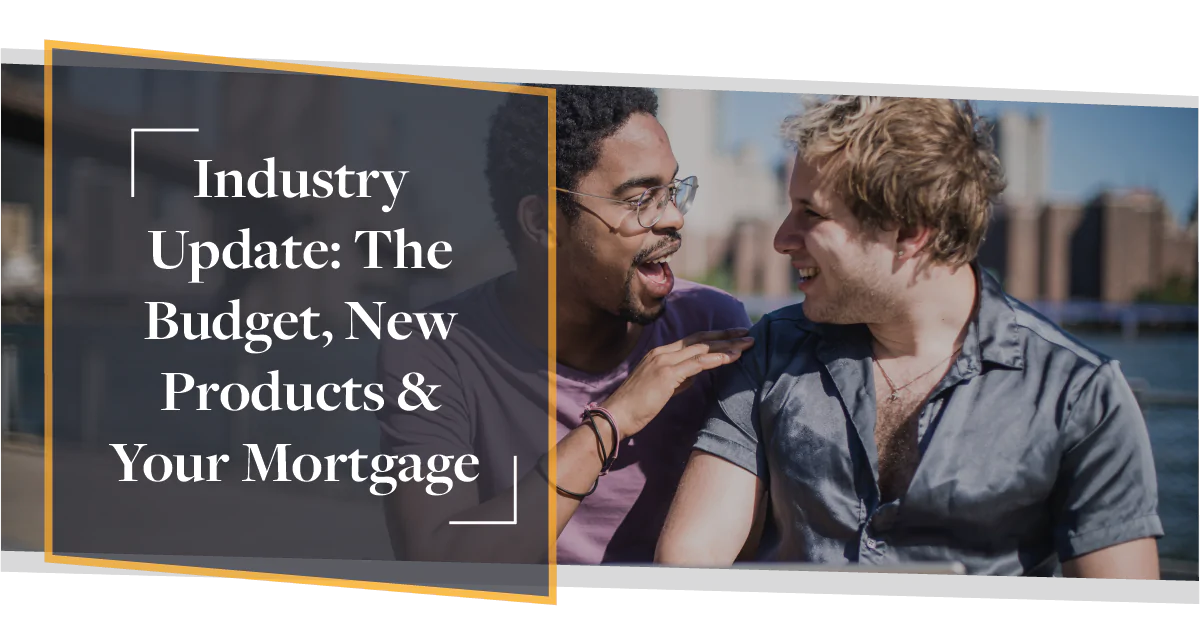 March 10th, 2021
Contractor Mortgage Plans?
Last week was a busy week for the world of mortgages and the self -employed – you might be wondering what has and hasn't changed following the Chancellor's budget on Wednesday 3rd March 2021.
We're here to update you on the industry changes and options for you.
What's In The Blog?
The 2021 Budget
95% Mortgages
Stamp Duty Extension
New Help to Buy
Second Charge
Useful resources
The 2021 Budget & Your Contractor Mortgage
Key Points:
Stamp Duty Holiday to be extended
95% Mortgage guarantee scheme
Self-Employed Furlough scheme continued
The Chancellor has stated he will do "Whatever it takes" to ensure the future of the economy and the introduction of several schemes for the property and mortgage market could ensure current and potential homeowners do not have to derail their plans due to the pandemic.
95% Contractor Mortgage
The government have a plan in place for a mortgage guarantee scheme to be launched in April 2021, for reference this will likely mean:
Borrowers can purchase at 95% up to a property value of £600,000
The Government will guarantee a portion of the loan to aid lenders in mitigating risk
It's for all borrowers to access, not just first-time buyers
It can be used on older properties, similar to the previous Help to Buy 2 scheme

Try Our Calculator To See How Much You Could Borrow
Stamp Duty Holiday Extension
Stamp Duty Land Tax is one of the various costs that homebuyers ordinarily need to account for when buying a home, however, with the current stamp duty exemption buyers can stretch their cash further and get more house for their money. Chancellor Rishi Sunak announced the extension of the Stamp Duty holiday (implemented last year) which was due to end shortly, at the end of March 2021.
This has now been delayed until the end of June 2021 giving homebuyers extra time to benefit from the associated savings attributed to the Stamp Duty Holiday.
| | | | |
| --- | --- | --- | --- |
| Property price | Previous stamp duty bill | Revised stamp duty bill | Stamp duty saving |
| £0k – £200k | £0.5k – £1.5k | £0 | £0.5k – £1.5k |
| £200k – £250k | £1.5k – £2.5k | £0 | £1.5k – £2.5k |
| £250k – £300k | £2.5k – £5k | £0 | £2.5k – £5k |
| £300k – £350k | £5k – £7.5k | £0 | £5k – £7.5k |
| £350k – £400k | £7.5k – £10k | £0 | £7.5k – £10k |
| £400k – £450k | £10k – £12.5k | £0 | £10k – £12.5k |
| £450k – £500k | £12.5k – £15k | £0 | £12.5k – £15k |
| £500k – £925k | £15k – £36.3k | £0 – £21.3k | £15k |
Put simply, the holiday means extra funds thanks to the associated savings which increase exponentially as your property price increases.
When it comes to your mortgage application though, it's important to remember that as it stands, a mortgage lender will not loan additional funds to cover the cost of Stamp Duty.
Before considering a property purchase you will need to hold sufficient equity within your existing property or money set aside specifically to cover the costs of completing a move.
It's essential to remember this can include removal fees, solicitors' fees and, of course, Stamp Duty.
Stamp duty is not often a significant factor for a lender assessing a mortgage application, however, the potential saving of thousands of pounds in Stamp Duty charge will impact how much you are able to include a deposit.
Arguably this is the biggest benefit for new purchasers as the extended temporary removal of the charge could provide the opportunity to secure a lower interest rate.
You can find out more about the Stamp Duty holiday in our recent article here or on the government's official website here.
The Help to Buy Scheme
Deadline Extended 2013-2021 Help to Buy Scheme
The deadline to buy a home under the 2013-2021 Help to Buy scheme in England has been extended to the end of May 2021 following concerns that many sales would be negatively impacted by the current deadline after Covid-delays.
The scheme, in its current form, is coming to an end in England. However, data from Homes England obtained by the BBC showed that, as of the end of January, there were 16,691 sales still to be completed under the current scheme.
In seven years, the Help to Buy equity loan scheme has allowed 278,000 households to receive an advance from the government to help pay the deposit to buy a newly-built home.
New Help to Buy Scheme 2021-2023
The Help to Buy 2021 – 2023 is a new version of the previous scheme for first-time buyers and is currently open for new applications. If you qualify, it will allow you to navigate the hurdle of raising a deposit for a property, by giving you a government loan to cover the cost.
The loan needs to be repaid in full, and you may end up paying back more than you borrowed, especially if the property dramatically increases in value and you sell it before you've paid the loan back.
And remember, this new scheme is only for First Time Buyer's wanting to buy a new build property from a registered homebuilder; eligible first-time buyers were able to reserve their homes from mid-December 2020 and get the keys to move in from 1 April 2021.
The new 2021-2023 scheme runs to March 2023.
Second Charge Contractor Mortgage
As 'normality' appears on the horizon Second Charge lenders have taken steps back towards their Pre-COVID product availability including 100% LTV second charge mortgage products.
In the majority of cases, homeowners that choose a Second Charge Mortgage/Secured Loan as an alternative method of raising funds tend to borrow anything between £30,000 to £80,000.
From raising funds for home improvements, or for the purpose of buying a new vehicle through to paying for a wedding, there are a huge amount of reasons why people decide to take out a Second Charge Mortgages or Secured Loan. Some of those other reasons include:
Debt Consolidation
Home improvements/extensions
Helping with University fees
Helping your family with a deposit for their first home
Buy-to-let property purchase
Children's tuition fees
Your Contractor Mortgage Plans

No matter your mortgage plans this year, CMME can help. Get in touch or check out our useful resources below to start your mortgage journey in 2021.
Useful Resources
Whether you want to talk specifics or are just after some general advice, CMME can help. Speak to us today on 01489 223 750 for a completely free, no-obligation mortgage consultation. Or click the button below.