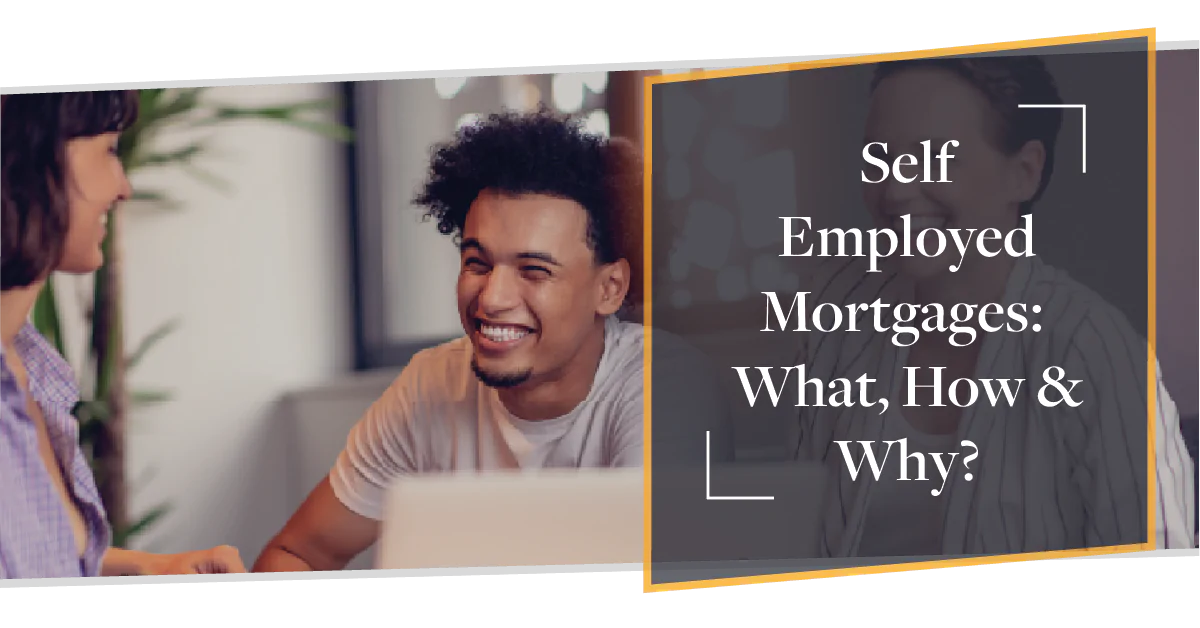 March 24th, 2021
Getting A Self Employed Mortgage: A Look At Being Self Employed
Despite a 5% decrease in 2019, the solo self employed sector still makes up a whopping 4,355,000 here in the UK, according to recent research conducted by IPSE.
Becoming self employed takes guts and the freedom it offers can be priceless, but it does come with some difficulties, including getting a mortgage. A question you will ask yourself is…Can I get a mortgage being self-employed?
A specialist broker can help you to overcome the difficulties you may face, explaining complex incomes and holistic working, for the process to become a lot more straight forward.

What's In This Blog?
What Is A Self Employed Mortgage?
Preparing For Your Self Employed Mortgage?
How Does This Affect Your Self Employed Mortgage?
Mortgages For Different Company Types
How Much Can You Borrow?
5 Tips For Getting Self Employed Mortgage Ready In 2021
Useful Resources

What Is A Self Employed Mortgage?
It might sound like a silly question but it's worth starting with the basics; before arranging your mortgage, there are many questions that you will want answered, first and foremost whether it'll be possible for the lender to cater to you as a self employed professional.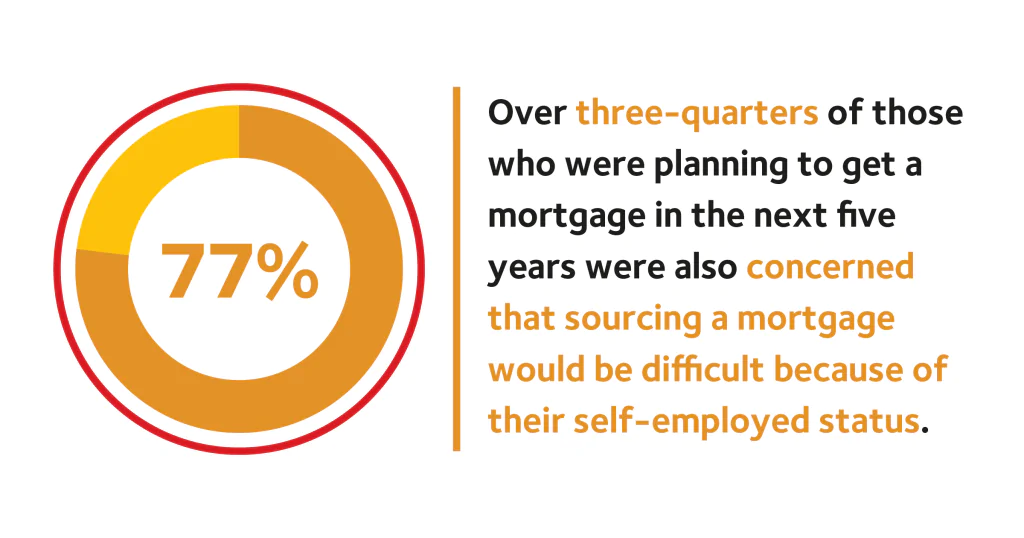 77% of self employed respondents in our recent research with IPSE who were planning to get a mortgage in the next five years, were concerned that sourcing a self employed mortgage would be difficult because of their employment status.
As mortgage and protection specialists for independent professionals, it's worth outlining that there is some cause for concern when heading to a high street lender or broker substantiate/change, however, at CMME, we've spent the last 15 years nurturing relationships with lenders in order to have arrangements in place with them – developed specifically to ease this cause for concern for professionals like you.
Some questions you might ask yourself before you start your mortgage application:
How much can I realistically afford?
What type of mortgage should I choose?
How does the process work?
What obstacles am I likely to come across as a contractor?
These are just some of the questions that you will want the answers too that your broker can help you with.
Preparing For Your Self Employed Mortgage
Lenders want to ensure that they are able to provide a wide range of mortgage products to suit most peoples needs where possible. It's worth remembering that as you head into your application. Before they agree to lend you money, lenders will want to see evidence of your income and your finances in general.
Now, if you have a traditional job, with a salary and a monthly pay cheque, your income is easier to prove. You would simply show the bank your pay slips and copies of your bank statements, and the lender would calculate the maximum amount you could borrow as well as affordability checks.
For self-employed people, the challenge is slightly more difficult, and you may need to take steps to prepare your accounts and documentation, so it meets the lender's criteria. 96% of respondents to IPSE's research stated that during their mortgage application they had to provide more paperwork because they were self employed.
It's important to note that different lenders have different lending criteria; with some lenders requesting more years of accounts or other evidence of your income.
Lenders typically ask to see:
Accounts: 3 years of accounts, prepared (and signed) by a chartered or certified accountant
SA302: Last 3 years of your SA302 tax calculation forms (or online equivalents)
Bank statements: 3 months of your business bank statements, if applicable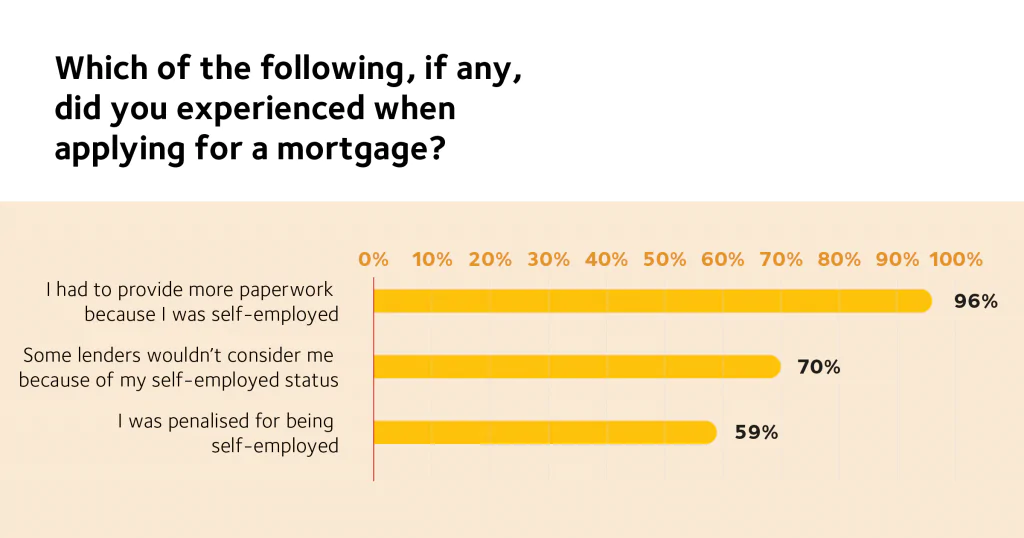 How Does This Affect Your Self Employed Mortgage?
And more importantly perhaps for you, is now a good time to action your self employed mortgage or remortgage plans?
According to Which? there is a lot of optimism surrounding the property market at present, and Rightmove currently forecasts that house prices will rise by 4% this year, though predicts a lull once the stamp duty cut ends, but says this won't be 'make or break'. There are many factors that support considering a review of your current mortgage terms.
For home buyers, the Bank of England (BoE) base rate affects all loan and mortgage interest rates in the UK. With the maintenance announced earlier this month of the current BoE base rate at 0.1%, borrowing is cheaper, but it also means that the returns on savings will be less as well.
A low base rate means lenders can continue to offer low-interest rates for borrowers. When accounting for this and the stamp duty holiday, now could also be a great time to consider remortgage, home buying or property investment.
As workers start returning to normal in a post IR35 world the lenders are also having to change their criteria to match the way in which people are remunerated

Mortgages For Different Company Types
Mortgages are mortgages; they're the same whether you're employed, freelance or a limited company. Differences tend to relate to the evidence of income that you must provide.
Sole trader mortgage
Ideally Lenders will want to see at least one years' trading history, though most will want to see two years' history – and some will want three. The more evidence of successful trading that you have, the more lenders your mortgage advisor can consider.
Limited company mortgage
If you operate as a limited company, your income probably consists of a salary and dividends. Lenders will need to consider both as your income. In some instances, lenders may be able to use your operating or net profit in addition to your salary.
Partnership mortgage
Lenders will assess your income according to your share of the profits.

How Much Can You Borrow?
In the past, lenders would use a simple calculation to determine how much you could borrow. They would multiply your total income (both you and your partner) by 3, 4 or 5 to give a maximum mortgage amount.
This method does not take into consideration your outgoings, so it is no longer considered a safe way to make lending decisions. Banks and building societies now use many more complex methods to judge how much you can afford to borrow.
To reach a decision, lenders look at your past income and your current expenditure to evaluate your maximum loan amount.
Your lender may also want to know about any regular contracts you have as this will reassure them that your income is likely to remain stable.
Your debts are also part of the affordability equation, which is why it is helpful to reduce your debts before applying for a mortgage.
Try Our Day Rate Mortgage Calculator To See How Much You Could Borrow

5 Tips For Getting Mortgage Ready In 2021
1. Improve your credit score
In light of step one, step two is applying the knowledge that is gained in being aware of your credit score and what sits on your credit report.
Here are some quick tips for improving your credit score:
Register on the electoral roll
Check for any errors and have them removed
Pay off existing debt
Don't do lots of credit checks
Pay your bills on time, don't miss payments
Try an app like Credit Karma for keeping track and finding tips for improving your credit score.
2. Decide on your budget
In light of Coronavirus, many lenders have reduced the availability of high Loan-To-Value (LTV) mortgages meaning that you will often require a higher deposit than you may have previously, somewhere in the 10-15% range is more prevalent than a 5% in the current climate.
Lenders tend to favour individuals who have higher deposits, but this is true to anyone looking for a mortgage and not just contractors.
To access the most competitive rates you should be aiming to save anything between 10 and 25%. There are mortgage options out there for less than that, but they will be on a much higher rate.
We asked our experts everything you need to know about deposits, check it out here.
3. Get your paperwork sorted
You will need to provide minimal documentation to support your application. Ensure your CV is up to date as it will be used to prove your skills and experience.
You will also need to obtain a copy of your current contract as this will be used to demonstrate your earnings. Using both of these documents we can avoid any issues to do with affordability.
Our process is a simple as that. We won't ask you for heaps of documents we might not need, we know the way you work, and we'll make the process as easy as can be.
We asked our experts everything you need to know about documents, check it out here.
4. Investigate the market
Before you start your mortgage process, it's a good idea to have a look at the market – investigate what type of mortgage might suit you and your needs, what area would suit you and the costs associated with your new mortgage and property.
Whether this is your first mortgage or your fifteenth, preparing in advance can help make sure your goals are realistic and achievable.
For an idea of what's coming up this year for contractors, which might affect you and your mortgage plans, take a look at our recent article here.
5. Speak to a specialist
The truth is that most lenders have little understanding about the contracting market, and as a result, their standardised procedures do not accommodate contractors.
We have agreed bespoke underwriting agreements with a comprehensive range of lenders enabling us to secure mortgage funding based on a multiple of your contract rate alone.

Useful Resources
Whether you want to talk specifics or are just after some general advice, CMME can help. Speak to us today on 01489 223 750 for a completely free, no-obligation mortgage consultation. Or click the button below.