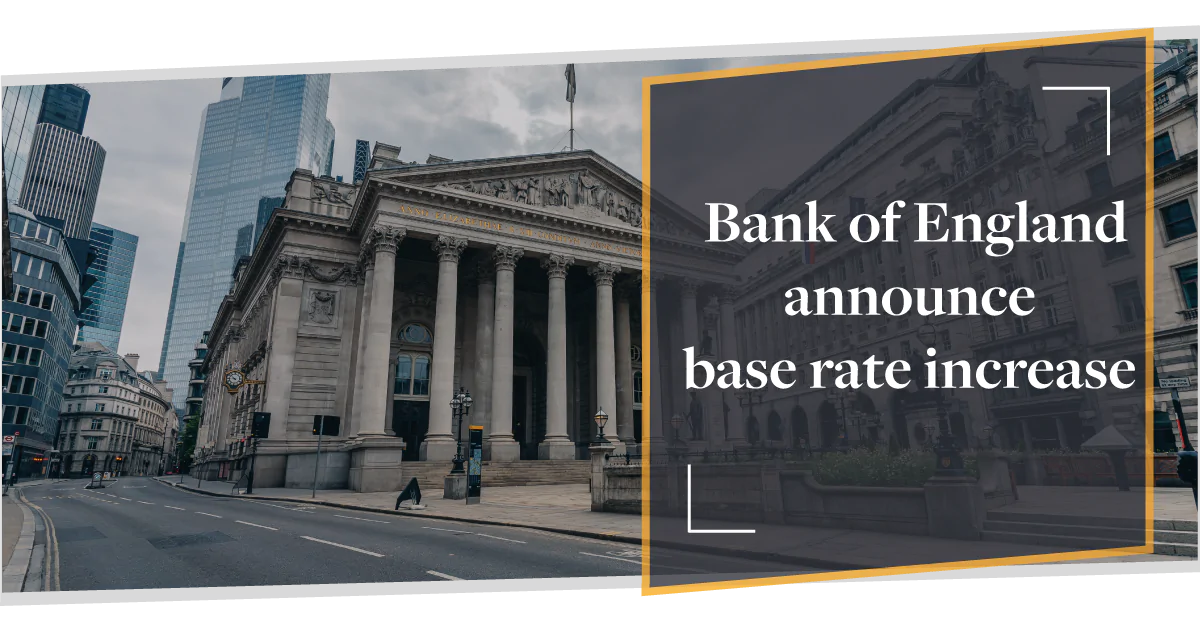 February 7th, 2022
Today the Bank of England has increased the base rate again, doubling it from 0.25% to 0.5%, the second time in 2 months the decision has been made to increase the rate.
This is in response to the increase of inflation, the Monetary Policy Committee (MPC) voted by a slim majority of 5-4 to increase the bank rate by this margin, compared to an 8-1 vote for the increase back in December. However, the argument was made to push the base rate higher.
with the four dissenting voices understood to be pushing for a higher increase. In the MPC minutes, the Bank noted: "Inflation is expected to increase further in coming months, to close to 6% in February and March, before peaking at around 7.25% in April. This projected peak is around 2 percentage points higher than expected in the November Report"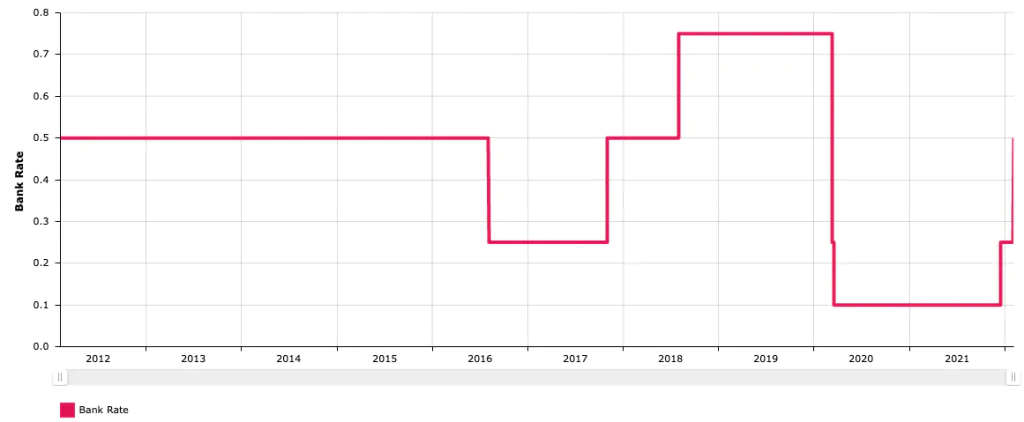 It is believed that the MPC will look to push interest rates higher in response to the increased levels of inflation.
What does this mean for my mortgage?
Some lenders had already anticipated the move and decided to change rates to mortgages early, the same as they had in December. Those who had fixed their rate before these changes will be unaffected until the term of their current product ends. Mortgage customers on variable-rate mortgages will see the impact imminently.
If you are unsure about your mortgage deal, please speak to your CMME mortgage broker HERE.
Despite this increase in the mortgage rate, the early positive sign is that there are still plenty of competitive mortgage products available for potential and existing homeowners.
Another issue for self-employed?
CMME recently reported on the unfair treatment the self-employed community perceive they have when applying for a mortgage, with two-thirds of people worried they would be penalised for being self-employed when applying for a mortgage.
The good news is that although the rate does mean that you may be paying more for your mortgage, the lending criteria for most mortgages have remained largely the same. Although, due to changing remortgage rates with lenders, CMME Brokers are advising clients not to wait around before making a decision on their mortgage plans if they are considering a remortgage or property purchase.
Head of Mortgage | Simon Butler commented:
"The continued rise in inflation in January, along with the impending increase in energy prices and cost of living meant that a further base rate rise was highly likely to be introduced before the spring. The fact it follows so swiftly after December's 0.25% increase suggests that further influence from the Bank of England was required to support the UK economy and to curb inflation.
Market commentators continue to predict further base rate increases in 2022, with a key factor in any rises being the impact of higher living costs for UK households. Balancing the need to increase rates while not overburdening homeowners with surging mortgage payments is going to be a difficult task for the central bank"
What can I do to make sure my mortgage is still competitive?
Review your Mortgage:
As mentioned, if you are already on a fixed rate then you will remain on your current rate until the fixed term ends. If your mortgage is due for renewal in the next 6 months, then now may be the right time to discuss remortgaging or transferring to a new product with your existing lender.
Make sure you're on the best deal:
As with most things, mortgages are offered, with a wide range of different products available from many lenders. Reviewing the whole market is always a good decision, generally, when discussing a new deal CMME will look at many options, plus exclusives to ensure you get the best rate for you as a contractor or self-employed worker.
Useful Resources
Whether you want to talk specifics or are just after some general advice, CMME can help. Speak to us today on 01489 223 750 for a completely free, no-obligation initial mortgage consultation. Or click the button below.