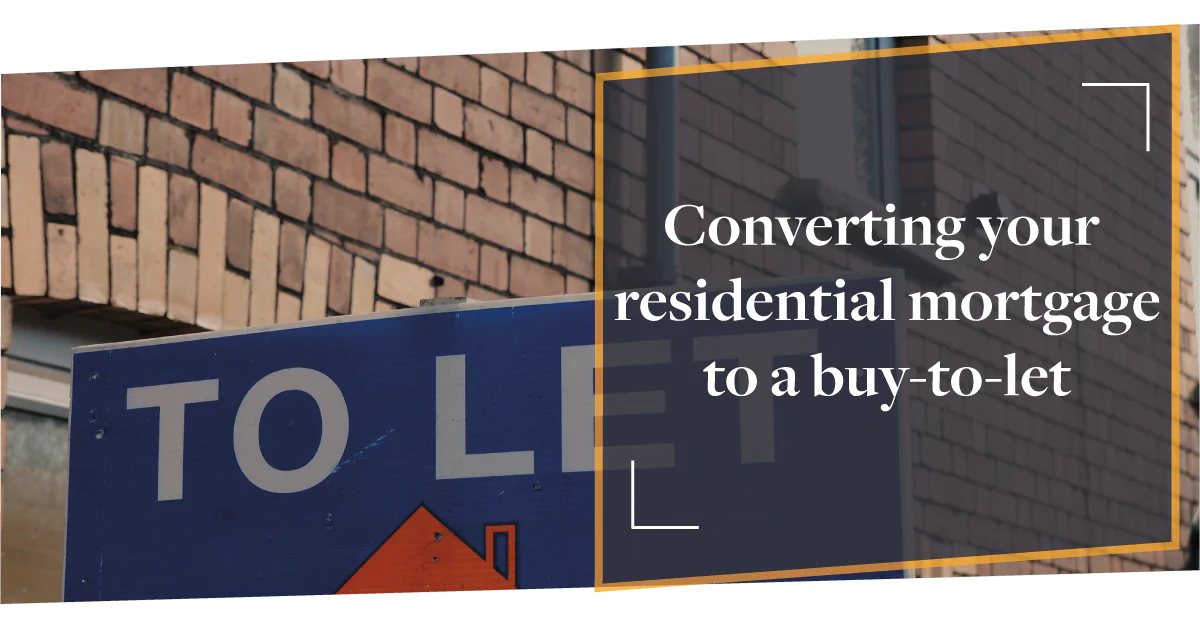 March 7th, 2022
If you decide you want to convert current your mortgage to buy-to-let, there are a couple of different options for you. Whether you would prefer to apply to change your current mortgage or remortgage the property altogether, we give you the lowdown on how to get the right mortgage for you.
With the base interest rate rising, many people are considering whether now is the right time to remortgage. If you've decided that you want to change your current residential mortgage into a buy-to-let mortgage, you have two main options: seek consent from your lender to convert your mortgage into a buy-to-let, or remortgage your property.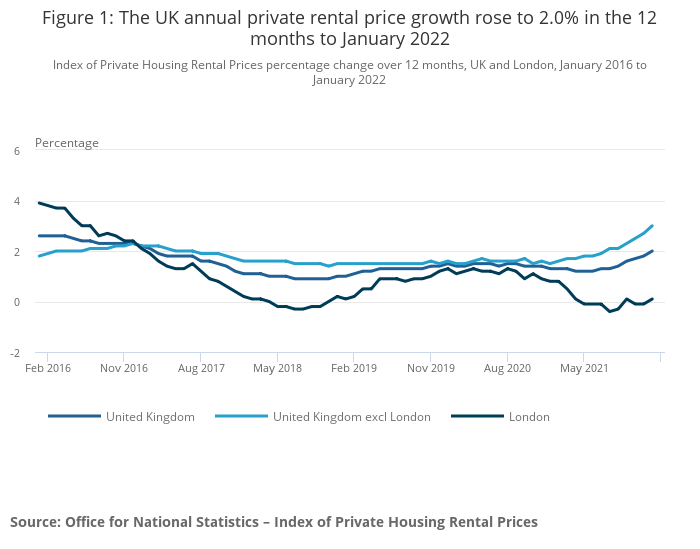 With the mortgage market changing quickly, it's important to know your options and have a clear picture of how to convert your mortgage.
Why convert your mortgage to buy-to-let?
There are a few different reasons to convert your existing mortgage. If you decide not to move into your property for whatever reason, will be travelling and away from the property for an extended time, are relocating due to work or decide you want to buy a new property entirely, you might choose to convert.
Remember that due to the mortgage terms you are not legally allowed to live in a property with a buy-to-let mortgage, so you can only convert if you want to let it out completely.
Converting your mortgage might also be beneficial for you financially. The lending criteria for a residential mortgage is different for a buy-to-let. When it comes to letting, you can include the potential rent as part of your income, making these loans potentially more affordable in the long term.
What are your options?
If you decide this is the right option for you, there are two main ways to convert your mortgage.
One option is seeking consent to let. This is a short-term solution in which your lender allows you to rent your home – or a part of it – for a short period of time. It's important to note that this is only a temporary solution.
The second option is to remortgage your property to turn it into a long-term rental. This process is effectively the same as getting a new mortgage but will allow you to turn your property into a rental property for as long as you want it.
Which is the right option for you?
Seeking consent to let is mainly for short-term uses. If you'll be away travelling or won't be living at the property for a period of time, your lender may allow you to temporarily change the terms of your mortgage. Not all lenders do this, and it isn't the right choice if you are looking to rent the property on a long-term basis.
It's much more common to remortgage altogether. As with any other mortgage, you'll usually need to make a deposit of somewhere between 30 and 40 percent.
With your next buy-to-let mortgage replacing your existing one – you will only have one mortgage to pay off on the property which can often be paid off by accumulated savings made from your rental income.

Before converting your mortgage into a buy-to-let, it's important to understand your options and the pros and cons of each before deciding which is the best for you. Take your financial future into your own hands — speak to one of our team today to help you get the best deal.
Useful Resources
Whether you want to talk specifics or are just after some general advice, CMME can help. Speak to us today on 01489 223 750 for an initial free, no-obligation mortgage consultation. Or click the button below.