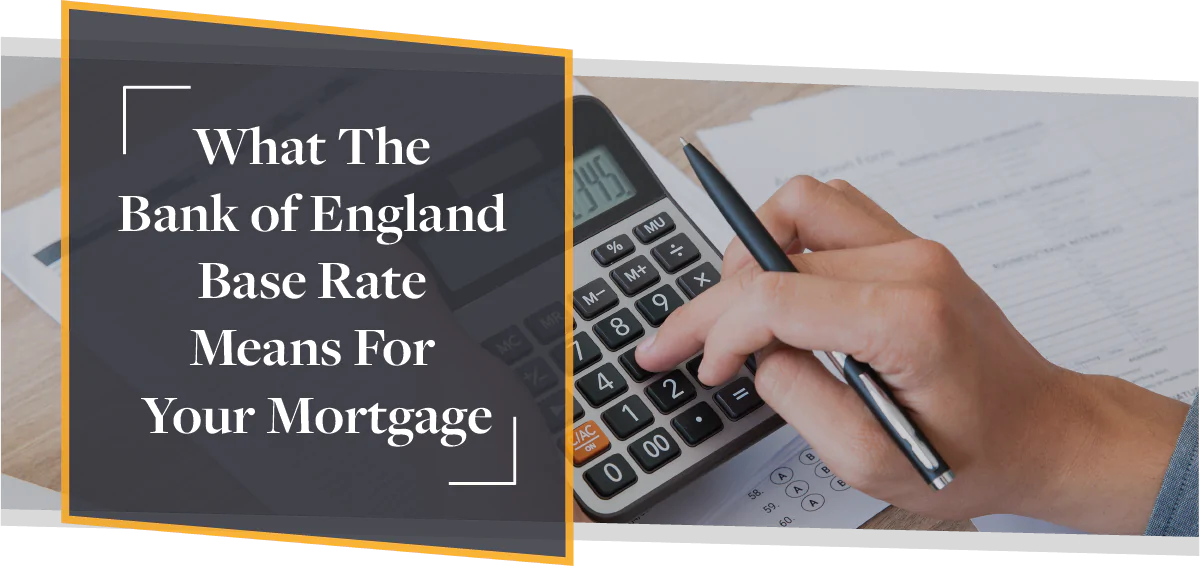 December 16th, 2021
The Bank of England (BOE) has announced Today that the historically low base rate of 0.1% is to increase to 0.25%
The Monetary Policy Committee (MPC) voted 8-1 for the first increase since August 2018.
This is in light of recent inflation numbers hitting 5.1%, the highest since September 2011. Industry experts had expected the rate to hold until the new year. However, this was thought to have moved forward due to the rise in living.
House prices rising have also done little to ease the decision and with lower rates encouraging spending the demand has fast outweighed supply in this area.
The Bank of England explain further:
"Overall, we know that if we lower interest rates, this tends to increase spending and if we raise rates this tends to reduce spending. So, to meet our inflation target, we need to judge how much people intend to save and spend given the current interest rates. For example, if people start spending too little, that will reduce business and cause people to lose their jobs. In that case, we may cut interest rates to help support spending" Bank of England
What does this mean for my mortgage?
Mortgage lenders have anticipated the move from the BOE for a few months now and in anticipation have slowly started to move interest rates higher on some of their products. Something CMME reported on back in November here: Are Mortgage Rates due to Rise?
Even though the interest rates have risen, the increase still represents a low-interest rate overall compared to previous years as illustrated below.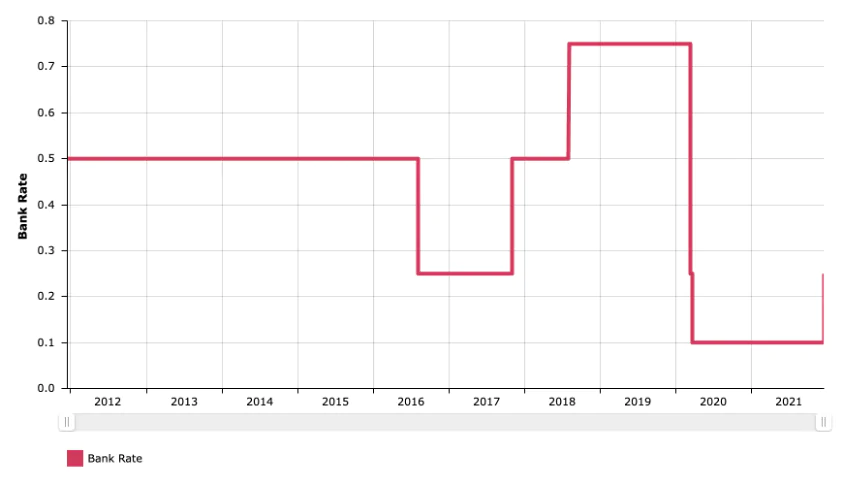 Source: Bank of England
If you have fixed your mortgage in the last year or so, the good news is you may not see any change to your mortgage payment. However, given that a number of UK homeowners are on a fixed rate deal, any discomfort from today's base rate rise may be felt in the future, when their current deal ends.
If your current deal has expired or is due to expire, then you may notice your payments increasing if you choose to move onto your lenders Standard Variable Rate (SVR).

What can I do to make sure my mortgage is still competitive?
Review your Mortgage:
Generally, a lot of people fix in their rate for 2-5 years, and if you are concerned your payments increasing when that ends, renewing early may also be a benefit for you, although you may find that you need to pay an early redemption charge (ERC). This may still mean saving money in the long run.
Make sure you're on the best deal:
As with most things, mortgages offer a wide range of products. Reviewing the whole market is always a good decision, generally, when discussing a new deal CMME will look at many options, plus exclusives to ensure you get the best rate for you as a contractor or self-employed worker.
Useful Resources
How does your mortgage fit in with your life | CMME
Whether you want to talk specifics or are just after some general advice, CMME can help. Speak to us today on 01489 223 750 for a completely free, no-obligation mortgage consultation. Or click the button below.