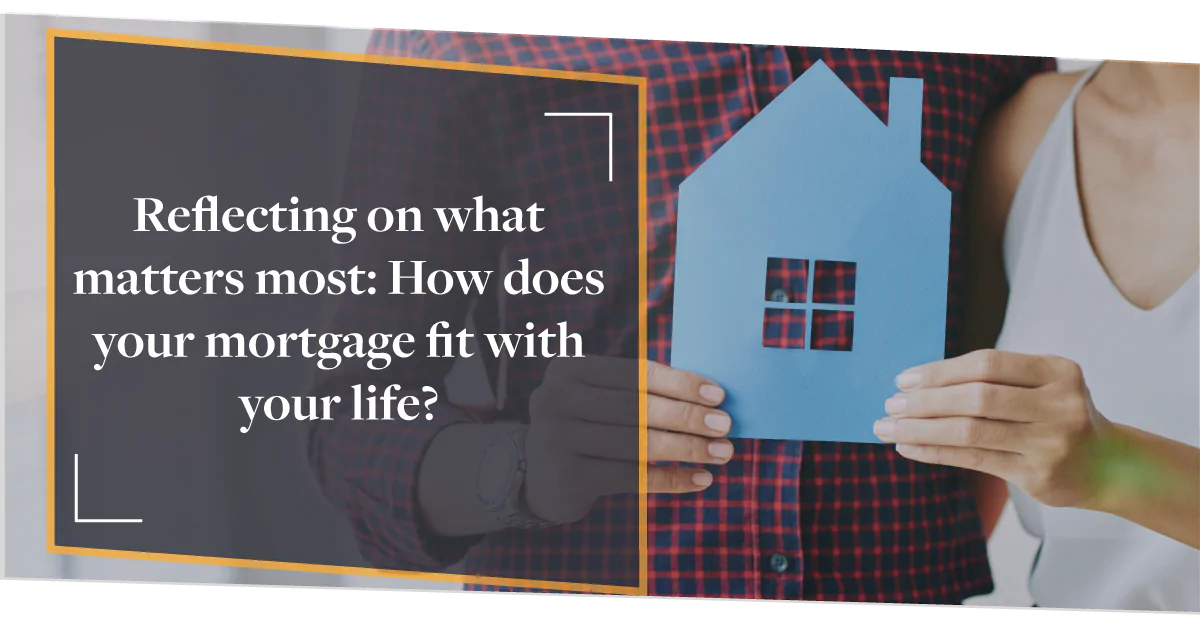 September 27th, 2021
"Life is trying things to see if they work" – Ray Bradbury
If you're asked the question, what matters most to you; what comes to mind? Your family? Your work? Your dog? It's unlikely to be your mortgage at the top of your list. When you're asked what keeps you up at night your answers might be the same or different, work, money, family. The things that bring us joy and bring us stress are so frequently wrapped up in one another and that's why when it comes to your mortgage it's worth considering not simply what you want to get out of your mortgage (saving on your monthly repayments, a lower rate, raising additional funds) and but instead consider what you want to achieve in the next year, the next five years, the next ten years more sweepingly.
As a contractor or a self-employed professional, you're empowered to take your life in the direction that is most fulfilling to your needs, much more so than those in traditional employment. The conscious choice to become a self-employed professional means you already know how to prioritise yourself and your goals above any external influence, we like your style. That's why we advocate for the self-employed sector when they experience lender bias.
When it comes to your lending experience it's worth remembering your drivers: your family, your friends, your home. As a contractor, you may experience hurdles that those with a more traditional payment structure won't, which is why it can be useful to speak to a specialist broker who understands the way you work – like CMME.
If it's your first mortgage or your fifteenth, if you're ready to start the process or you just need more information a great place to start is with these questions:
What's most important to you when it comes to your mortgage?
What're your priorities when it comes to your mortgage? Is it keeping your monthly repayments as low as possible? Is it maximising your borrowing potential? Do you just want to give it as little thought as possible?
There's technically no bad time to review your mortgage deal especially when you're making sure it fulfils those needs and requirements. When you first took out your mortgage you or your broker likely took the time to make sure that the lender, rate, loan-to-value and type all suited you and your needs, make sure that is still the case today.
Is there anything you want to achieve that your mortgage could facilitate?
This is such a fundamental question to ask yourself and one that many homeowners don't realise is relevant when they come to review their mortgage deals. Not only could you utilise a rate renewal to potentially raise additional funds but you may also simply be able to save money by lowering your monthly repayments.
This lends itself to that thinking of what do you want to achieve for the future as well as today, is there something, some goal, that could be within reach but isn't because you weren't aware you could utilise your mortgage to do so?
Like for example your dream wedding? Or your home extension? Or perhaps sending a child to University?
These are the things to consider when you think about your mortgage plans above and beyond the best rate or your monthly repayments.

Here's an example (Provided for illustrative purposes  only) : 
Say the offer you're on begins with an Initial Rate fixed for the first 2 years: 0.89%   
After these two years, you will automatically move onto the Lender's Standard Variable Rate: 3.59%   
You don't have to be a math's prodigy to estimate, based on those two rates alone, that your monthly payments will be significantly higher on the second rate   
The mortgage amount: £350,000  
The loan length: 25 years in total   
On your initial rate, your monthly repayments are: £1,171.53 
On your lender's standard variable rate your monthly repayments go up to £1,554.37 
That's an extra = £382.84 a month or £4,594.08 a year – needlessly, because you could potentially remortgage to a better rate.    
What could you do with £4,500?
Probably, when hard pushed, most people could conjure a fairly swift idea of what they would do if handed £4,500 since this saving would be related to your home, here are a few ideas for how you could funnel that saving back into your own and increase your property value at the same time:
Installing double glazing: The Double Glazing Network state anywhere between £150 to £600 per window is pretty reasonable for double glazing installation here in the UK.
Knocking through rooms: According to CheckATrade to knock through a load-bearing wall costs, on average, anywhere from £1,250 to £1,750 to remove the wall and £800-£950 to install suitable supports.
Installing a new boiler or central heating system: According to The Heating Hub, a new combi or system boiler will cost between £600 – £850 for a budget model, £800 – £1,100 for a mid-range model and £900 – £2,000 for a premium model depending on boiler size. A heat-only boiler will cost between £500 – £1,500 according to size and quality. This does not include the cost of labour.
It's also worth remembering that if your property increases in value it may no longer be in the same Loan-to-Value bracket it was when you first took out your mortgage meaning you could potentially save money whilst you increase your property value.

Try our Calculator for Yourself
If you want a more tailored idea of how much you could potentially save on your current mortgage deal, try our FREE remortgage calculator below:
We recently asked our Head of Mortgages, Simon Butler for one piece of advice he could give to Existing Homeowners, here's what he had to say:
It sounds cliched but there really isn't ever a bad time to review your deal and make sure it's still a good fit. When clients take out their first mortgage deal, they (and we on their behalf) go into painstaking detail to make sure that their deal suits them and their needs – and if I can suggest anything to existing homeowners of anything it's that, you should have that attitude no matter how many mortgages you've had. Don't stay on a higher rate if you could be on a better deal.

Useful Resources
Whether you want to talk specifics or are just after some general advice, CMME can help. Speak to us today on 01489 223 750 for a completely free, no-obligation mortgage consultation. Or click the button below.