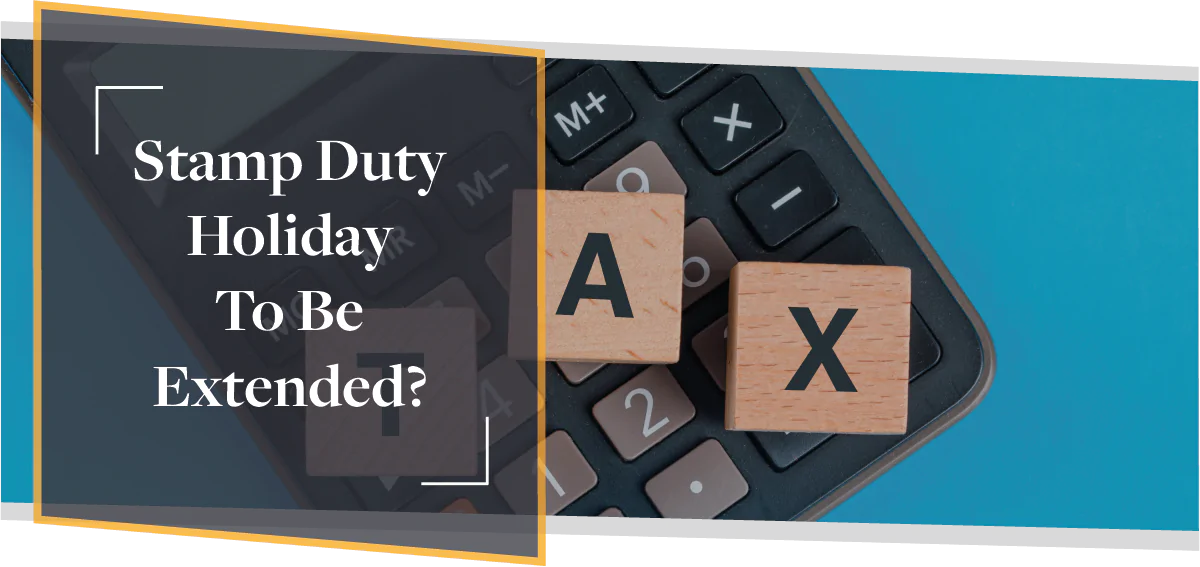 February 24th, 2021
The Stamp Duty threshold has been increased to £500,000 for property sales in England and Northern Ireland. This holiday was implemented by Chancellor Rishi Sunak for homebuyers up to a certain threshold.
Now, the Stamp Duty Holiday could be extended by three months.
As part of his budget plans next week Wednesday 3rd March 2021, Chancellor Rishi Sunak is reportedly preparing to move the deadline from 31st March to the end of June. For self-employed professionals, this could particularly be a positive sign as the introduction of IR35 and uncertainty around securing future work may have put mortgage plans on hold.
The Chancellor has faced pressure to extend the deadline after concerns that it would jeopardise hundreds of thousands of sales as many people have been left scrambling to complete their transactions before the end date.

A Quick Guide To Stamp Duty:
To briefly recap, Stamp Duty Land Tax is one of the various costs that homebuyers ordinarily need to account for when buying a home, however, with the current stamp duty exemption buyers can stretch their cash further and get more house for their money.
The idea behind the threshold change was to stimulate a market that had reached a standstill involuntarily in response to COVID-19. And it has been successful.
As a considerable boon to homebuyers, an extension on the holiday will mean that the pressure on buyers to complete their mortgages before the deadline will be lifted.
Many homebuyers have benefited from the additional savings over the last year which increase exponentially based on the cost of the house.
Here's a breakdown of the Stamp Duty changes within the brackets:
Property price
Previous stamp duty bill
Revised stamp duty bill
Stamp duty saving
 £0k –

£200k

£0.5k – £1.5k
£0
£0.5k – £1.5k
£200k – £250k
£1.5k – £2.5k
£0
£1.5k – £2.5k
£250k – £300k
£2.5k – £5k
£0
£2.5k – £5k
£300k – £350k
£5k – £7.5k
£0
£5k – £7.5k
£350k – £400k
£7.5k – £10k
£0
£7.5k – £10k
£400k – £450k
£10k – £12.5k
£0
£10k – £12.5k
£450k – £500k
£12.5k – £15k
£0
£12.5k – £15k
£500k – £925k
£15k – £36.3k
£0 – £21.3k
£15k
You can find out more about the Stamp Duty holiday in our recent article here or on the government's official website here.

Useful Resources  
Whether you want to talk specifics or are just after some general advice, CMME can help. Speak to us today on 01489 223 750 for a completely free, no-obligation mortgage consultation. Or click the button below.