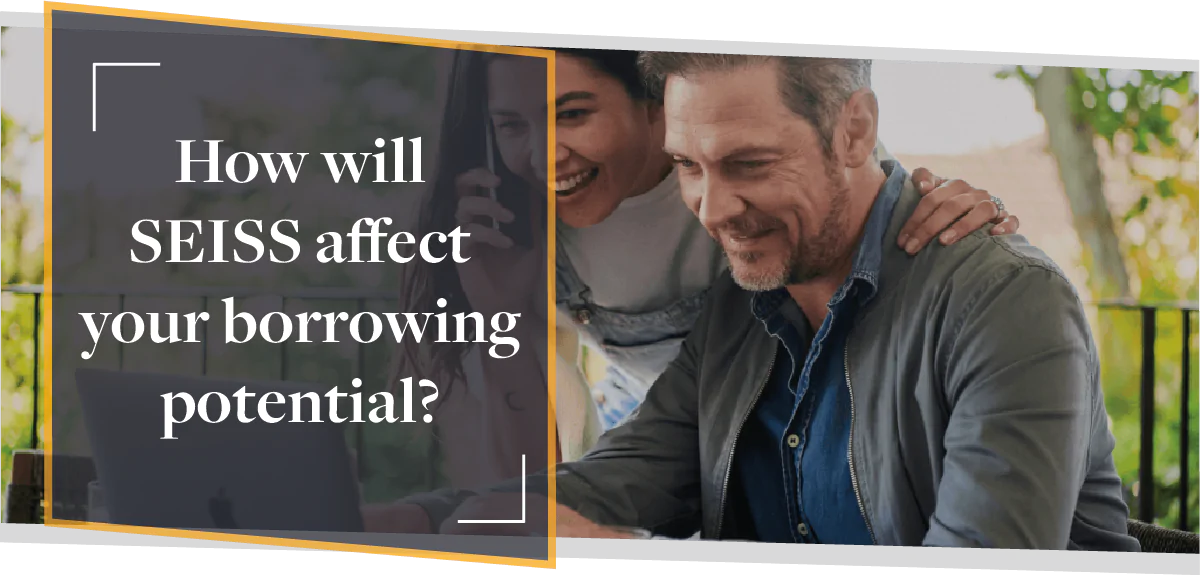 June 30th, 2021
Over the last year, many in the self-employed sector have looked to the Self-Employed Income Support Scheme (SEISS) to bolster their funds whilst business has been reduced. Critics of the steps taken by the government to provide support for the self-employed sector throughout the pandemic have raised concerns about action has happened too little, too late. Now, as we look to move forward, the scheme has raised a lot of discussion around the impact for self-employed professionals looking to borrow in the next year.
Today we're discussing how the scheme may impact self-employed mortgage plans? What are lenders attitudes towards the scheme moving forward?

What's in this Blog?
Self-Employed Income Support Scheme (SEISS)

Everything About the Scheme

Your mortgage plans & support for the self-employed
How have lenders attitudes been to support for the self-employed?
Mortgage plans: bounce back loans, IR35 & SEISS?
Moving forward with your mortgage plans following support for the self-employed?
Useful Resources

Self-Employed Income Support Scheme (SEISS)
Everything About the Scheme
The scheme first opened in May 2020 and was worth 80% of past average monthly trading profits for those eligible. Since then, a second grant worth 70% was opened in August and closed for applications on 19 October and a third SEISS grant, worth 80%, was opened to claim on or before 29 January. A fourth SEISS grant covered the three-month period from the start of February until the end of April, with a different application process and eligibility requirements to previous rounds.
This structure has raised concerned from vocal financial figures such as Martin Lewis that there are periods in which the self-employed will remain unsupported, this is a concern that the government are yet to address in full but in short stated in a comment to the Money Saving Experts that SEISS is not designed to be a month-by-month replacement of self-employed income.
As for the next steps, the guidance around the fifth grant is a little on the thin side with the government website advising that it will be released 'Late June', however, a fifth SEISS grant will open late July.
More information can be found on the government website here.
The Next Grant
| | | |
| --- | --- | --- |
| Turnover reduction | How much you'll get | Maximum grant |
| 30% or more | 80% of 3 months' average trading profits | £7,500 |
| less than 30% | 30% of 3 months' average trading profits | £2,850 |
A fifth grant covering May 2021 to September 2021 will be opened to claims from late July 2021.
The grant is taxable and will be paid out in a single instalment.

Your Mortgage Plans & Support for the Self-Employed?
You may find as you approach your mortgage plans that lenders will have differing attitudes to the Self-Employed Income Support Scheme and self-employed borrowers who have taken some form of government support.
Some lenders will account for how much or how little of the loan you used and some, unfortunately, will reduce the amount of mortgage lending offered by the amount taken for the grant. This is where we really suggest self-employed professionals look to a specialist mortgage broker like CMME as a specialist broker will be able to help you navigate the terrain around SEISS, support for the self-employed and borrowing.
How Have Lenders Attitudes Been to Support for the Self-Employed?
When considering how lenders have handled SEISS and other support for the self-employed being incorporated into a mortgage application, CMME's Head of Mortgages, Simon Butler, described a lack of clarity provided by lenders for when clients could proceed once their business was back up and running.

He also commented:
"It would also be fairer for lenders to consider that the use of grants was, for most borrowers, a temporary measure to support their family and to pay their bills during an unexpected and highly disruptive period.
Once they have returned to trading on a consistent basis it would be supportive for lenders to take a less aggressive approach to restricting lending, especially if the applicant can confirm that their business has quickly returned to pre-COVID levels."

Mortgage plans: Bounce back loans, IR35 & SEISS?
Many self-employed professionals are at a stage where they're now asking, will I be eligible for a mortgage or remortgage if my take home pay has reduced or been impacted by the pandemic and the associated schemes? It's a reasonable question, and there are a number of things you might want to consider with regard to this.
In reality, your borrowing potential depends on what level of reductions occur. A lender will work from the new contract terms to assess the mortgage borrowing required and your borrowing potential, so your new daily or hourly rate is what they will use for income assessment. The lender won't review the application in a negative light due to the decrease, if that is a concern.

As to eligibility, there should be no concerns. The use of bounce back loans, SEISS grants, and mortgage holidays are generally not a concern if you are now working.
It should be noted that bounce back loans and SEISS grants cannot be used to assist with a mortgage deposit but lenders are not outwardly concerned about the use of the funds. These become problematic if you are still furloughed or out of work, as any lack of current employment means that at least three months back in work would be required before lending would be approved. That is the standard response you will find with most lenders at present.

Moving Forward With Your Mortgage Plans Following Support for the Self-Employed
Your borrowing potential will always be judged on your individual circumstances, so if mortgage plans are on your horizon try not to be deterred by the lack of clarity around SEISS; it is always worth talking to a broker who will be able to talk about your individual needs rather than broadly about the contracting sector.
If you're looking at a new property, whether it's your first home or your fifteenth, try our free day rate mortgage calculator below:
Or, if you're a contractor thinking about saving money, raising additional funds or simply planning for the future, see how much you could save with our contractor remortgage calculator:

Useful Resources
Whether you want to talk specifics or are just after some general advice, CMME can help. Speak to us today on 01489 223 750 for a completely free, no-obligation mortgage consultation. Or click the button below.