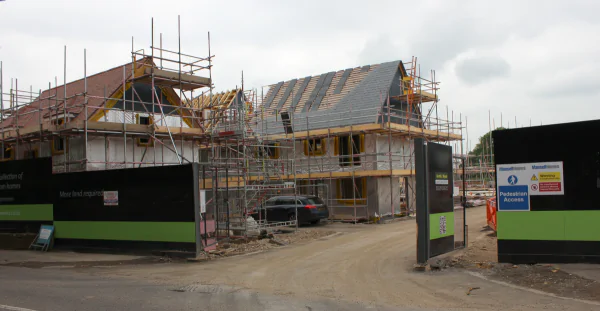 December 18th, 2019
As 2019 is drawing to a close, the political uncertainty has now been resolved and it's clear that Brexit in some form is coming; what does this mean for the UK mortgage market and getting a mortgage in 2020? Finder reported that on average the current cost of a house is £228,903, which is about £3,153 higher than last year (2018).
However, during 2019 first time buyer activity rose to 370,000 (the highest level since 2006), effectively propping up the homes sales market for a large part of the year. What does 2020 hold? Could this possibly be the year where home movers are back on top?
What is likely to change in 2020 that is going to affect a mortgage application or investment opportunity?
The biggest news for the contractor job market is the IR35 changes coming in April, which means contractors will soon be on or off-payroll or could secure employment via an umbrella.
The move is the latest in a string of similar statements from companies such as HSBC, Barclays, Lloyds, Morgan Stanley and GlaxoSmithKline that have announced they will no longer be using limited company contractors from 6 April 2020, with some introducing as early as January 1st. Contractors who work under a limited company may have to move away from the contract and either move under PAYE or an umbrella scheme, meaning that potentially thousands of pounds are still tied into a business. Of course, this remains speculation at this time and will be heavily influenced by the social, political and economic climate in the first few months of 2020.
While many people may move into these schemes to pay employment tax there are alternative options to consider. You could continue working through your limited company and ensure you pay the correct PAYE tax and National Insurance (NI) for any contract that is inside IR35, as you are, in the eyes of HMRC, an employee.
During this time you may consider closing your limited company, which will result in you paying income tax or capital gains tax, depending on how the business is closed and how much profit is left inside the company account. You may also want to leave your business dormant for a period. Contractor UK explains more about this in an article HERE
If you are planning on investing in a new property or perhaps looking for a different way to use your companies' profits, this is entirely possible; you could use your retained funds to purchase property, by transferring monies to cover the deposit to an SPV. You will still need to go through the standard routes as an LTD entity to apply for the mortgage on a new property or a buy to let.

What about my remortgage? What does 2020 hold for that?
In terms of remortgaging it is estimated that 37% of mortgage activity in 2020 will be for a remortgage (Source: Zoopla Research analysis of HMLR, ROS, DSNI, UK Finance data) similar to 2018. The buy to rent market is showing similar trends with 63% of landlords who are planning to remortgage have had to in order to avoid being moved on to standard variable rates.
This is widely expected to positively influence the remortgage market as a whole, as the Bank of England has slashed its economic growth forecast for 2021 from 2.3 per cent to 1.8. Interest rates are therefore likely to remain at current low levels or potentially be further reduced. Lenders are fully pushing interest rate margins to capture existing or new clients and are focused on this sector of the market, due to the noted slowdown in purchase mortgage demand. There are many homeowners ready to borrow and lenders want their attention, so they are currently offering remortgage deals that are sure to grab the eye of any homeowner.
I'm a first-time buyer, should I be looking at purchasing in 2020?
As you can imagine it can always be difficult to prepare for the future. We as a company are always looking at ways to service our clients and as you change, so do we. For potential buyers, including contractors and freelancers, the recent increase in affordability is a positive sign, as mortgage lenders that have exhausted rate reductions look to capture business via alternative avenues.
Given that the market is saturated with historically low mortgage rates, it's a great time to get on the property ladder and apply for a mortgage in 2020, despite the on-going uncertainty surrounding Brexit. If you would like to discuss your first-time mortgage, buy to let, home move or any of the above, please get in touch with CMME. You can also read more about home mover mortgages here https://www.cmmemortgages.com/news/ask-the-expert-home-mover-mortgages/
Information correct at the time of publication
Your home may be repossessed if you do not keep up repayments on your mortgage.
CMME is a trading name of CMME Mortgages and Protection Limited. Authorised and regulated by the Financial Conduct Authority (FCA reg. 414798). Registered in England No. 04886692. Registered Office: Albany House, 5 Omega Park, Alton, Hampshire, GU34 2QE. Please be aware that Commercial Mortgages, Overseas Mortgages and some Buy To Let Mortgages are not regulated by the Financial Conduct Authority. Calls may be recorded for training and security purposes and to improve the quality of our services.