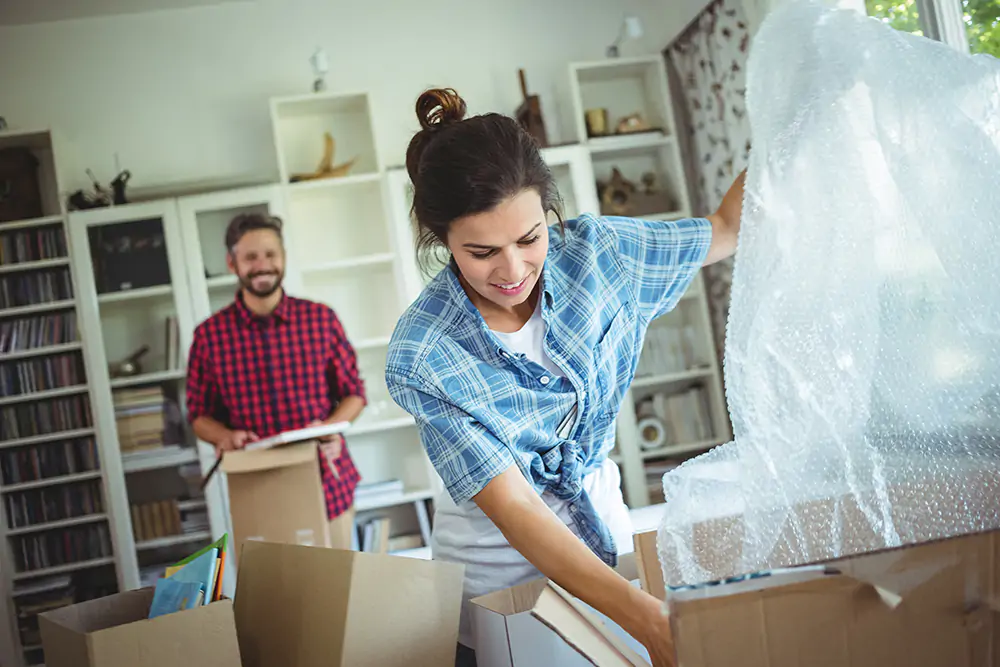 April 8th, 2019
If you're looking for your next home whether it's upsizing or downsizing, it's more than likely you'll already have a mortgage in place. Depending on your product you may be able to transfer (or port) your deal to your new home.
If you are able to port your current mortgage then you will still need to reapply for your mortgage and go through affordability checks, you will also have to pay for the valuation, legal fees and stamp duty.
It can be harder to get approved for the same mortgage if your financial situation has changed, especially if you've become a contractor since your first mortgage.
When lenders assess a contractor for mortgage affordability without specialist underwriting procedures in place, they will want to verify income by seeing two to three years' worth of accounts or tax returns. As many lenders have not kept up with changes in the labour market, their criteria will often fail to accommodate the growing ranks of contractors.
Umbrella company contractors will find that many of their expenses will not be considered when calculating income; if the lender understands the concept of an umbrella company at all. Limited company contractors will experience a similar problem, as any money retained in the company, for tax purposes, will also not be considered. Both methods of operating are likely to lead to a shortfall in borrowing.
Generally, banks and building societies only lend to those who are considered a low risk, and contractors are regarded as high risk. The reason being is that lenders worry that these individuals will struggle to afford their monthly payments when their current contract comes to an end.
Things will also change if you need to borrow more money, you will have to meet the lenders affordability for this and possibly pay a fee. You may choose to take out a new mortgage with a new lender if they're offering a more competitive deal for you, again you may have to pay an early repayment charge if you're moving before your deal is up.
As with any type of mortgage, you'll have questions about the process and its effect on you, to help answer some of these questions we've asked one of our experts, Associate Director Simon Butler, to shine a little light on how these mortgages work and what you can expect from them.
What if I want to move to a new house before I've paid off my mortgage?
That's fine, as there are a couple of options available under these circumstances. The most expensive avenue would be to pay the lenders early repayment charge. This isn't often considered to be the most appropriate choice, as most lenders will charge a percentage of the mortgage balance to repay the debt early. As that figure can often be in the thousands it is only taken if there are no alternatives or a new mortgage is considerably cheaper.
Most mortgage lenders do offer the alternative option to port (transfer) the current mortgage to the new home.
Can I take my current mortgage with me?
Porting a mortgage is the term used to describe this process. The lender will allow a borrower to retain their current mortgage term, rate and balance if it is still affordable and the loan to value isn't affected by transferring the mortgage to the new home (i.e. if the new home is worth less than the value of the mortgage the lender will likely reject the application.) It's important to remember that this process is treated as a fresh mortgage application, so the lender can reject the request to port if they feel it isn't acceptable.
Can I move to a new house and transfer my existing mortgage product and balance on the same day? Can I still do this if I'm selling and buying on different days?
Porting a mortgage needs to occur on the same day of completion, otherwise the early repayment charge will be payable. Completing the purchase and sale simultaneously is the only way to avoid the charge being payable. You should always make sure your conveyancing firm understand that this is required to avoid paying penalty fees to your lender.
How do I begin porting my mortgage?
Your mortgage broker can contact your current lender to begin the application process. As mortgage lenders tend to treat the process as a new mortgage application you will be required to provide ID, income and financial evidence to support your case. A broker can help to confirm whether there will be any issues and can help to manage the application on your behalf.
Will I be charged to port my mortgage?
Usually, the lender will require at least a basic valuation to be completed on the property by a surveyor. There will be a charge for that service to be completed, unless the lender states otherwise. Aside from this fee the lender would only charge product fees if additional borrowing is required on a new interest rate (see below.)
What happens if I need a larger mortgage or smaller mortgage than my existing one?
Your lender will allow you to borrow further funds to increase your mortgage. When moving up the property ladder it is common to increase the level of required borrowing to buy a larger property. The lender will usually allow the new borrowing to be raised on one of their current range of mortgage products and cannot be added to the existing mortgage rate you have secured on your existing debt.
If you require a smaller mortgage you can often overpay the debt to make this a reality, although you should always confirm if this will trigger any penalty fees with the lender. Most preferential mortgage rates have maximum limits to overpay, so the early repayment charge may become payable if you exceed this limit. Your current lender should be consulted in these instances.
What are my mortgage options if I'm moving?
Mortgage lenders will offer you the choice of porting or you can pay off the current debt and start again, either with your current lender or a new one. In some instances, especially where additional borrowing is required, you may find that a new lender offers more favourable terms for the loan you need to buy your next home. Interest rates have decreased considerably over the past decade, so it pays to review the market before deciding.