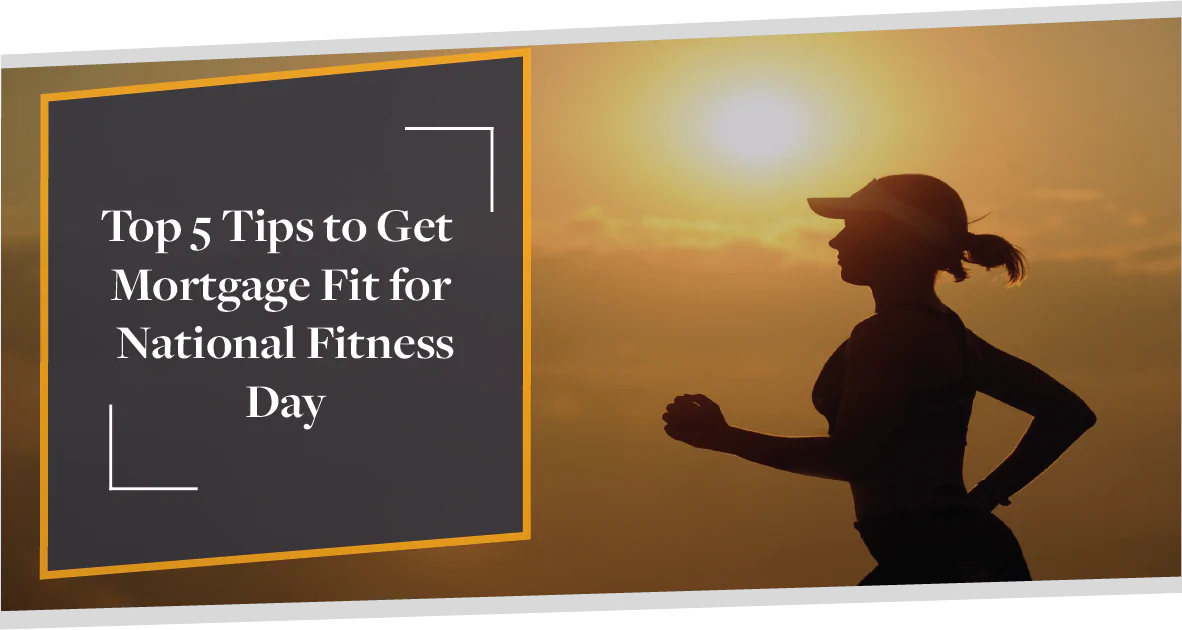 September 23rd, 2020
Today is National Fitness Day! Before you start lacing your trainers, we want to give you all the tips you need to get mortgage fit this national fitness day!
Getting a mortgage, whether it's your first mortgage or your fifth, is a big event. Lots of lenders can expect you to know all of the steps before you've even started.
At CMME, we don't expect you to know everything, we're the experts at what we do so you can focus on what really matters to you.
That's why we asked our experts what their top five tips are for getting mortgage ready to make sure you're in good shape when you decide to start your mortgage journey.
Make sure you're looking healthy – or at least that your credit is
Check your credit profile/report to ensure you have a healthy score (close credit and store cards that you do not use to boost your score, as mortgage lenders treat unused but open credit as potential debt.) Do not undertake credit searches before you look at mortgages. Pay off as much debt as possible.
You're ready when the starting gun goes off
Get a deposit. Either save, get a gift from direct family, or look at a Family Springboard mortgage (where parents or family members place money in a savings account connected to the mortgage). The bigger the deposit, the lower the interest rate.
Training is about reflecting on where you've come from – and looking forward to where you're going
Ensure the spending evident on your bank statements over the past three months is reasonable (no missed/late direct debits/stay in the black.)
Plan your route – what's out in the market?
Review the marketplace, know what house prices are doing and investigate all costs associated with the property including council tax, insurance, and utility bills.
Sometimes, fitness is about having all the right equipment
Get your paperwork ready. You will need three months' personal and business bank statements, in-date passport and/or a driving licence, proof of your earnings (contracts or trading accounts if you don't work via contracts) and proof of deposit.
Have a great team by your side for the big match

At CMME we are dedicated to supporting freelancers, contractors and self-employed professionals – our advisers are specialists in the field who know the market and how to find solutions for individuals like you.
That's why you can count on us to rally at your side and provide award-winning customer service to see you through your mortgage journey.
We've got resources to make sure you have everything you need to get mortgage fit this autumn:
CMME can give advice and support to self-employed people and offer bespoke advice on your individual situation. If you would like to know more, contact us today.