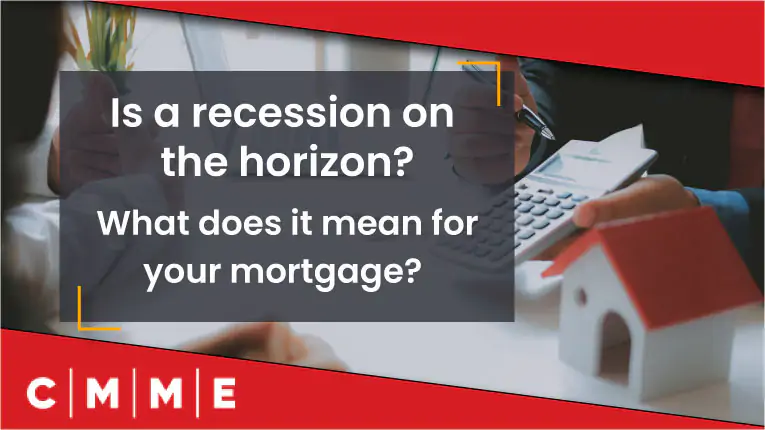 August 12th, 2022
In the midst of a cost-of-living crisis, the threat of a recession looms. For many independent professionals, this threat complicates plans to get on the property ladder.
The past few years have been a professional and personal challenge for working people up and down the UK. COVID-19 came with little time for businesses to prepare. It was characterised by struggle, redundancy and uncertainty in many cases.
If you still managed to scrimp and save, keeping your small business afloat while building up a deposit, you might now be faced with a dilemma. You want to buy your own home – you probably have done for years – and you're finally in a position to make it happen. But should you, when the property market's future is covered in a recession-shaped cloud?
The Bank of England have already taken this into account with the UK base interest rate increasing several times this year already.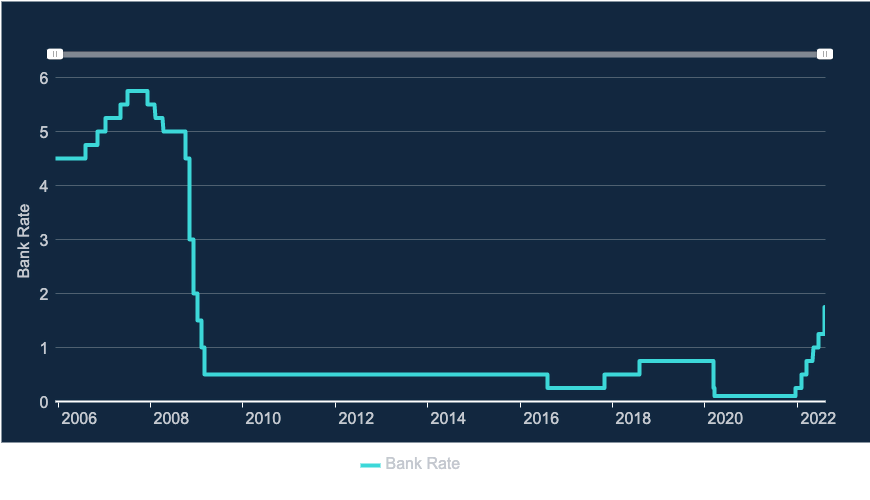 Finance experts forecast a recession, and though house prices are still rising right now, they're climbing on a slower curve. If you might want to buy a home in 2022, keep reading. Get those pressing questions answered and make a fully informed decision about your future. One that feels right for you and yours.
What is a recession?
You've probably heard the word 'recession' and have some concept of its meaning, but let's go back to basics and ensure we're all on the same page. A recession equals a significant decline in economic activity over a period of a few months to a few years. A recession will be declared when:
GDP is negative
Unemployment is rising
Retail sales are falling
Income and manufacturing figures are contracting
Recessions are more common following sudden economic shocks, too much inflation, too much deflation or rapid technological change. There's no way to say how long a recession might last, but the Great Recession of the 00s took place between December 2007 and June 2009, lasting 18 months.
How likely is a recession to happen?
It's hard to pin down an exact figure of likelihood, not just in this case but in most cases when recessions might occur.
This is because a recession is usually underpinned by a time of economic uncertainty, and with uncertainty comes skewed forecasting. With that said, there are signs to look out for – markers that a recession is coming. These signs include:
An inverted yield curve (when long-term bonds have lower interest rates than short-term bonds)
Declining consumer confidence
A drop in the Leading Economic Index, which tracks economic indicators in 35 countries each month
Sudden stock market drops
The big question, not just for the self-employed but for everyone in Britain, is whether or not we will be subject to a recession in the near future. And the experts seem to think so. The Office for Budget Responsibility (OBR) predicted a growth rate of 3.8% for the UK this year.
That might seem fine – growth is good, right? – but it's quite a fall from the 6% that was being forecast last October, and meanwhile, inflation has hit a 40-year high. This year has seen a sharp rise in household outgoings, and many already feel they're experiencing an individual recession.
How would a recession impact the property industry?
If you've been planning to purchase a house this year, the news of a recession on the horizon is probably off-putting. And it probably leaves you wondering how, exactly, the property industry will be affected. It's not all doom and gloom though, we promise.
If you're already a homeowner, a recession is probably a good time to avoid making a move if you don't need to. But if you're currently renting and wondering if the time is right to buy, it might be worth waiting for the recession to ease. Due to its deflating impact on the economy, property prices might start to drop, allowing you to apply for a mortgage on your dream home for less. Be sure to ask yourself the following three questions before you commit:
The recession will impact the working world and increase redundancies – how will that change my work, my monthly income and my ability to pay a mortgage?
Do I have savings to fall back on if the uncertainty of this financial period causes a fluctuation in my self-employed earnings?
Am I stretching myself too thinly financially to get onto the property ladder, and is that a good idea in my particular situation?
Paying attention to the changing market matters, but your personal circumstances are equally relevant to your decision-making in this area. If you need to move, you should move. If you need to sell, you should sell. Even at the most confusing and uncertain times, expert help is available to take you through the process from start to finish.
If you need advice ahead of a mortgage application or move, we can help. Our advisers specialise in assisting the self-employed in a range of different situations and circumstances.