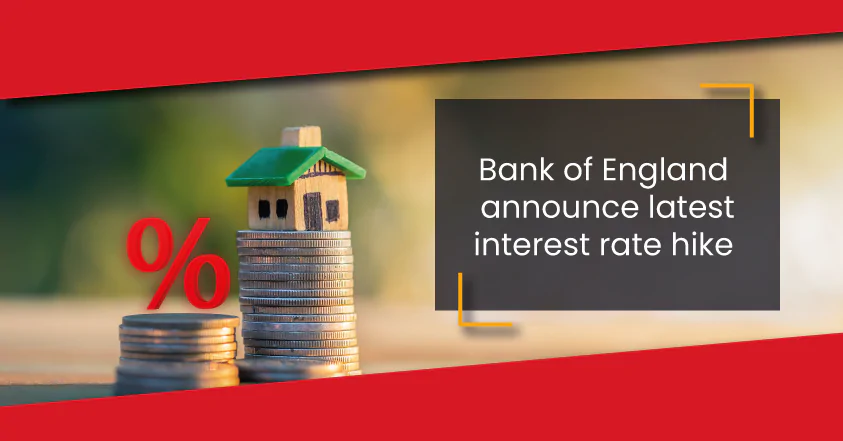 August 4th, 2022
At the end of 2021, interest rates sat at 0.25%. This year, things have changed rapidly and regularly. The Bank of England (BoE) has now announced its latest increase – here's what you need to know.
What has changed with mortgage rates since December 2021?
The first in the string of recent base rate rises happened in mid-December 2021 and saw a rise from 0.1% to 0.25%. The next came at the start of February 2022, when the rate rose again to 0.50%. On 17th March, it reached 0.75%. On 5th May, it stood at 1%. On 16th June, it climbed to 1.25%.
As of Thursday 4th August, the base interest rate stands at 1.75%. This means that mortgage rates are at their highest level in a decade.
Why are mortgage rates rising?
Mortgage rates are climbing because the BoE base rate is rising as the country attempts to fight rapidly increasing inflation.
Factors leading to the UK's current inflation situation include the lasting impacts of the COVID-19 pandemic, supply chain issues relating to Brexit and other supply chain issues stemming from the Russia-Ukraine conflict and subsequent trade embargos.
How will the latest rate rise impact my mortgage?
If you're a mortgage holder, you might be impacted by the latest change. Tracker mortgages track the base rate, and standard variable rate mortgages change with interest rates, so if you possess either form of mortgage, you'll likely see your monthly payments increasing.
You might not be impacted if you have a fixed rate mortgage, though it's worth paying attention to when that rate ends and what the situation might be at that stage.
If you're hoping to get a mortgage, the options available to you will be similarly affected. And you might also find that other costs and expenses in your life rise with interest rates.
Keep an eye on our website for the latest information on mortgage rates. And, for help securing a mortgage as a self-employed professional in tumultuous financial times, don't hesitate to get in touch.