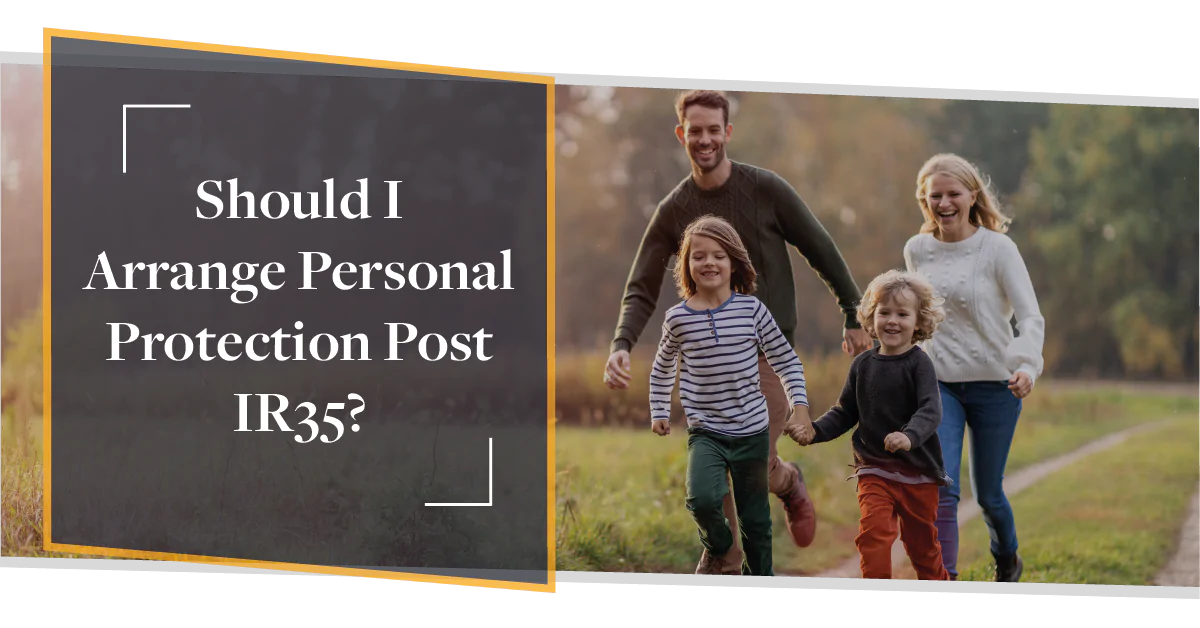 February 14th, 2020
An Update and A Recap: 29/03/2021
IR35 Insurance
With the changes to IR35 just a week away, we're revisiting an article we wrote last year prior to the announcement that the changes would be delayed to April 2021.
The proposed changes that will come into effect next week were originally raised in the October 2018 budget by the then Chancellor of the Exchequer, Phillip Hammond – in the budget, the change was detailed as:
"Off-payroll working in the private sector
To help people comply with the existing rules and bring private sector organisations in line with public-sector bodies and agencies, the government will reform the off-payroll working rules (known as IR35) in the private sector."
The changes were then delayed until 6
th
April 2021 – next week.
Many things were postponed due to Covid-19 and one of them was the tabled amendments to IR35 legislation. This was helpful to contractors for many reasons but particularly due to the fact that for many it provided the chance to maintain their current role throughout the height of the pandemic or to secure another on more lucrative terms.
In the meantime
,
we ask what protection will you need when IR35 arrives?


What's In The Blog?
Should I Protect Myself Now Or Wait To See The Impact Of IR35?

I

ncome Protection

R

elevant Life Cover

Useful Resources

Original blog, published: 4/03/2020 (All content was correct at the time of publishing)
In the run up to IR35, many Contractors are asking themselves if they should sort out financial protection now or wait to see the fall-out of IR35. The bottom line is that the financial security of you and your family is likely your number one priority and therefore, having a plan in place is critical, regardless of the impact of IR35 and how you may choose to work in the future.

Should I
P
rotect
M
yself
N
ow
O
r
W
ait
T
o
S
ee
T
he
I
mpact
O
f IR35?
IR35 is impacting many contractors, some of whom are still uncertain what their employment status will be post-April 2021.
Generally, you may be affected if you are:
a worker who provides their services through their intermediary

a client who receives services from a worker through their intermediary

an agency providing workers' services through their intermediary
Full details on IR35 can be found on the government website 
However, just because your employment status is up in the air, your financial protection doesn't have to be.
There are still plenty of options for you in terms of protection and this doesn't have any bearing on the type of employment you have. As a specialist mortgage, protection and wealth management service, we have broken down the possible options for you.

Income Protection
Employers will offer a sick pay benefit which will pay out for up to six months, maybe longer if you are lucky, after which time you are reliant on statutory sick pay (£95.85 per week for up to 28 weeks). For many families, this is not enough, not even close to what they need. In fact, the average pay-out period for income protection in 2020 was 6 years according to LV.
*https://www.lv.com/lifeassets/assets/documents/claims-brochure-performance.pdf
Income Protection removes the risk of a financial shortfall. It's something you can put in place and rely on no matter what your employment situation, whether that be LTD Company Contractor, Umbrella Contractor or Permanently Employed.
Moreover, should you decide to change employment status in the future, due to IR35 or any other reason, your protection policy can be simply tweaked to suit your needs as they change.  So there really is no need to delay putting plans in place and in fact a lot to gain from the additional peace of mind in an ever-changing world.
Benefits Of Income Protection:
On average a longer term is paid for sickness

Can cover you as a limited company contractor, umbrella or permanently employed

Indefinite income for however long you are unable to work due to sickness or illness

You can claim as often as you need to as long as the policy is open
Income Protection can help you and your family maintain a standard of living by providing an income if you are unable to work due to a sickness or injury.
This is indefinite, meaning IR35 insurance income will last as long as you are unable to do your occupation, and will be there as many times as you need it during your working life. Aviva claims statistics from 2020 tell us that the average aim of people claiming on Income Protection was 43.

Relevant Life Cover
Planning your family's financial future without you is not a nice thought however we can provide our expertise and experience to give you peace of mind they will be protected.
If you are an LTD Company Contractor, the good news is that premiums can be paid by the business. Generally, employers will provide 'Death in Service' coverage of four or five times your annual salary. Relevant Life Cover can protect up to 25x your annual income and the benefit is tax-free.
You can also find a guide on the protection cover offered by CMME here

Don't Lose The Cover You Already Have
Many Contractors are closing their LTD Companies as a result of IR35, if your status is to change in the future you do not have to lose the cover.
With most insurers, this can be taken forward as a personal plan and is straightforward to change. If you require assistance with this, please do not hesitate to contact us.

Useful Resources
Whether you want to talk specifics or are just after some general advice, CMME can help. Speak to us today on 01489 223 750 for a completely free, no-obligation consultation. Or click the button below.