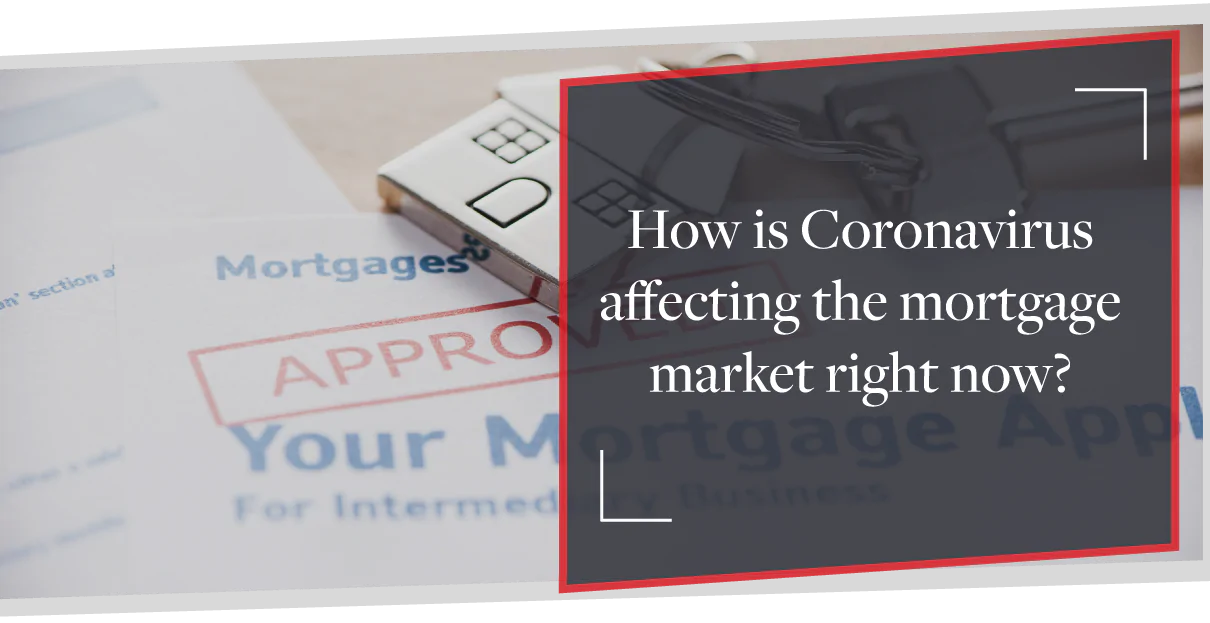 April 30th, 2020
The recent coronavirus outbreak and subsequent UK lockdown has forced many of us to put plans on hold, mainly for those who are buying and selling property. However, there appears to be a turning point for the industry as options to aid homeowners, buyers and investors across the country are beginning to return to the market.

There are still restrictions on the mortgage market but criteria has been relaxed to allow home sales to complete. A number of mortgage lenders that had initially put their products and services on hold due to the COVID-19 pandemic have started to offer their services again. For instance, Nationwide is currently offering mortgages that require only a 15% deposit, where previously this had been a minimum of 40%. While elsewhere, Santander, Halifax and Virgin Money have removed similar restrictions. The relaxation to lending limits will mean that borrowers have more choices available and will help more home purchases to be processed.
What about remortgages?
Another part of the housing industry that was disturbed by the coronavirus outbreak was the remortgaging sector. However, new data has suggested that instructions are increasing again after an initial drop. According to the study from the LMS, new instructions rose by 9% between 6th April 2020 and 13th April 2020.
Search trends in Google also show remortgage search data holding fairly steady, with spikes trending at the same time as the Covid-19 outbreak (see graph below), meaning that the appetite for reviewing remortgage rates and terms has not diminished.

The research from the LMS additionally shows that mortgage applications and cancellations remained steady throughout the lockdown period. If you're looking to remortgage this is good news as it shows that the market has mainly remainded active and open for business, despite the period of uncertainty.
Is now the right time to remortgage? Take a look at our article to find out 
What about mortgage rates?
The average rate for a two-year fixed-rate mortgage was 2.11% last week – which is down from 2.15% on the previous week, according to Moneyfacts.co.uk. It was the same for all loan-to-value (LTV) ratios, apart from 95%. This exemplifies that the lending market is currently low risk.
Elsewhere, the average mortgage interest rate for buyers with a deposit of 50% or more was 1.92% – which is a big difference when compared to the previous week when the average sat at 2.11%. This could help buyers save money if they can secure a short-term fixed rate as soon as possible.
take a look at our best buy table to discover the best rates for your type of mortgage.
If consumers are looking at long-term deals there is equally positive news, as these interest rates have also recently reduced, particularly on lower LTVs. For example, a 50% LTV mortgage with a 10-year commitment is now averaging at a rate of 2.09%. The previous week this sat at 3.22%, so this is a considerable drop and should not be ignored.
Why did the coronavirus affect the housing market?
There are a number of reasons as to why the coronavirus affected the housing market. One of the key reasons is that the lockdown and social distancing measures have prevented property surveys being completed via traditional means. Because of this, the industry has been reliant on electronic valuations instead. This alternative comes with its own challenges, as the property could be over or undervalued.

Mortgage companies were also faced with the difficult decision on whether or not to restrict their lending services. Fluctuations within the economy have created uncertainty for banks, adding additional risk when setting interest rate pricing. An example of this is when the Bank of England's base rate dropped to 0.1%. This was a historic low and instantly affected existing tracker mortgages as well as some standard variable rates,  but has not yet been factored into new interest rate pricing.
While we are still in the midst of this COVID-19 pandemic there are many glimmers of hope. Lenders are starting to cope with demand and are reinstating many of their services, which shows an increase in confidence within the industry. If you need advice and support, contact CMME today and we can help you with all of your mortgage requirements. If you require more information regarding the COVID-19 pandemic please consult with the NHS website: https://www.nhs.uk/conditions/coronavirus-covid-19/
(Information correct at date of publication)