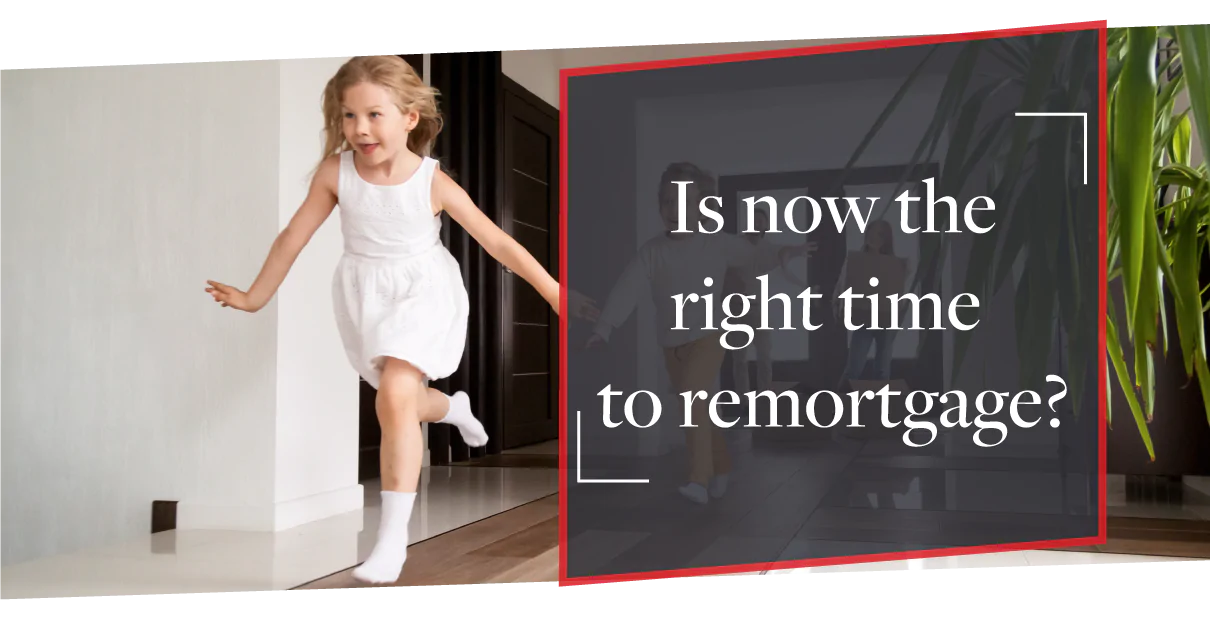 April 8th, 2020
Is now a good time to remortgage my property? Yes, and here's why.
We are currently living in a period of uncertainty due to the coronavirus outbreak and this has left many of us worried about our long-term investments. We should all be looking at how we can secure our finances and assets and maximise our savings. One of the areas that should be reviewed is any existing mortgage debt, as the recent reduction in the Bank of England base rate has created a resurgence in lender competition to provide the most favourable lending options to clients.
The COVID-19 outbreak has added a further edge to the market, with many lenders adjusting interest rates and criteria points on a regular basis to balance increasingly high workloads. For this reason it is essential to consistently review available mortgage rates as the best options are selling fast. Remortgaging could help many freelancers and contractors to deal with fluctuating income during this difficult period.
If you are concerned about coronavirus or require further information please check the NHS website for the latest information
Can you remortgage – and if so, how?
There are a number of ways that you can currently remortgage your property – however, it will vary with each mortgage lender. One way you may be able to remortgage is through a product transfer; if you currently have less than 20% equity in your home and your mortgage lender is still offering lending options for existing customers then you should be able to remortgage through this service. The benefit of remortgaging this way is that you don't need to go through additional income checks to see if you pass the lender's affordability standards. You also won't need a new valuation for the remortgage request to be approved as long as the lender agrees with your estimate of the property's value.

If your home equity is higher than 20% you might be entitled to remortgage with another lender depending on their valuation rules. Some mortgage providers are accepting online valuations that are sense-checked by a chartered surveyor. This is based on the surveyor's knowledge of a local area. This type of remortgage is being completed for those who want to borrow the same amount they currently owe on their property.
Download the CMME free guide to remortgaging for more valuable information on what is available to you
If you wanted to release equity from your home it may be more difficult at the moment due to more stringent lending checks but it is still a possibility. In this instance it is a good idea to check what other lenders are offering compared to your current lender, as criteria varies across the market. In the same respect some lenders are able to source funds to cover additional lending, but others have been impacted by the COVID-19 crisis and may be unable to approve these loans at present.
If you are keen to remortgage it's important to get the facts and move quickly. Everything will vary depending on your mortgage type and mortgage lender. It's best to speak to them as soon as possible and to compare these options to the market so you know what suits your circumstances best.
Should you take the government's offer of a mortgage holiday?
It's important that you do not take a mortgage holiday at the moment if you have plans to remortgage.
If you take a mortgage holiday before remortgaging you won't be able to remortgage until after the three-month holiday period. This is due to payments being suspended for the agreed timeframe. Speak to your mortgage provider before remortgaging or taking a holiday so you know what your options are and how it will affect your long-term plans. Also, it's important for freelancers and contractors to check with their provider if it will affect their credit score too.

Once you have confirmed your remortgage and you're on a new rate – you can then request a mortgage holiday if you want one. Doing it this way round will save you time, hassle and money in the long run.
Lenders are currently inundated with holiday requests at the moment, due to a sudden increase in demand. It's important to utilise this option at the right time for you, as the three-month term is limited. It would be best to only exercise your right to take the holiday at the stage you really require it, otherwise you could be left with no work and a full and increased mortgage payment to be made.
Use our mortgage calculator to work out how much you could be saving by remortgaging
Many lenders offer the option to temporarily switch a mortgage onto an interest only basis for up to 12 months. While this would mean a payment is still required, the vastly reduced cost of paying the interest alone will make a significant difference to your monthly outgoings and does not come with the additional shortcomings of a mortgage repayment holiday.