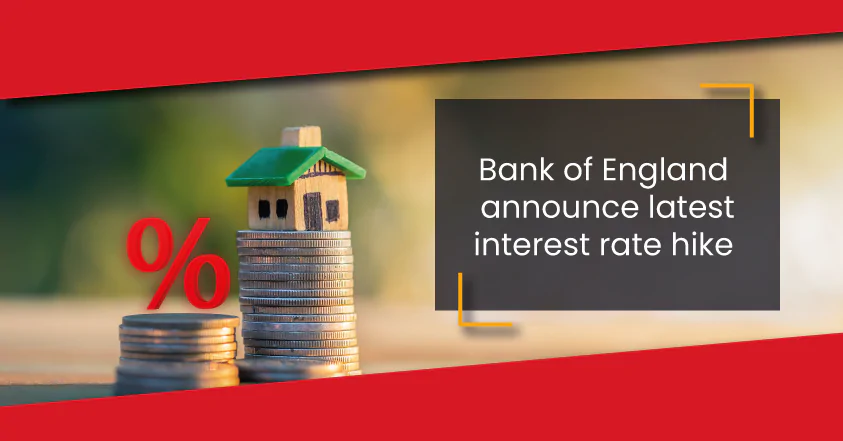 December 15th, 2022
At the end of 2021, interest rates sat at 0.25%. This year, things have changed rapidly and regularly. The Bank of England (BoE) has now announced its latest increase for December 2022 – here's what you need to know.
What has changed with mortgage rates since December 2021?
The first in the string of recent base rate rises happened in mid-December 2021 and saw a rise from 0.1% to 0.25%. The next came at the start of February 2022, when the rate rose again to 0.50%. On 17th March, it reached 0.75%. On 5th May, it stood at 1%. On 16th June, it climbed to 1.25%. The latest increase was in November 2022
As of Thursday 15th December, the base interest rate stands at 3.5%. This means that mortgage rates are at their highest level in a decade.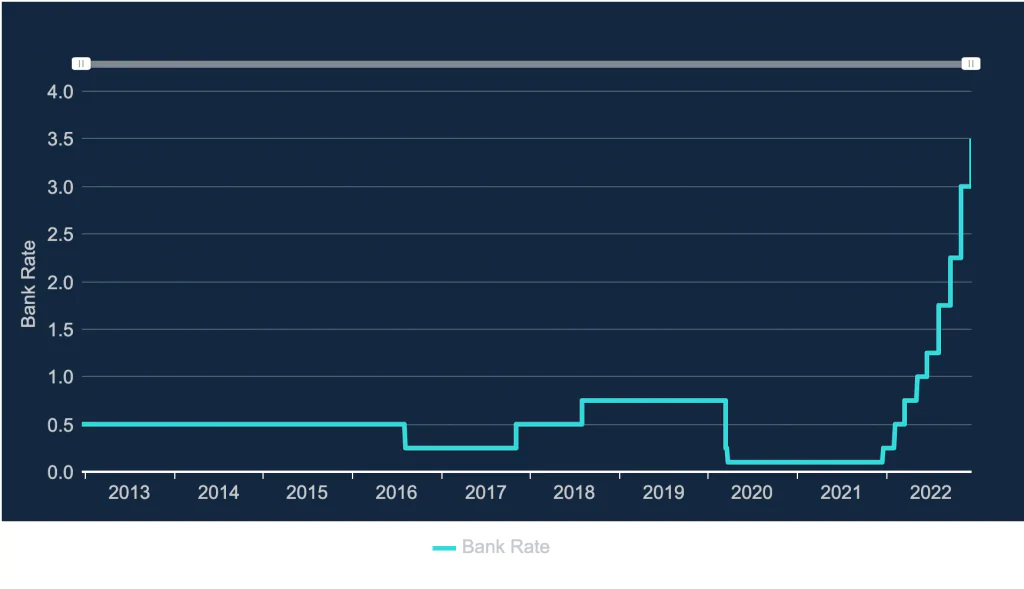 Why are mortgage rates rising?
Mortgage rates are climbing because the BoE base rate is rising as the country attempts to fight rapidly increasing inflation, although in the last couple of weeks this has begun to flatten.
Factors leading to the UK's current inflation situation include the lasting impacts of the COVID-19 pandemic, supply chain issues relating to Brexit and other supply chain issues stemming from the Russia-Ukraine conflict and subsequent trade embargos.
However, not all as doom and gloom as it may seem as Head of Mortgages Simon Butler explains:
"An increase to the Bank of England base rate will impact anyone on a tracker rate but there will be no hit to anyone with a fixed product. Mortgage lenders widely expected the increase but have not priced this into new deals. We have in fact seen the opposite as competition for new business is developing, with many lenders decreasing various interest rates this week."

He went on to say "Sitting on the fence is not the best option at present; most reversion rates offered as standard are considerably higher than many competitive tracker rates and lenders are offering freedom to fix without further financial penalty.

We are urging clients to reach out to us as soon as they are able, usually around 6 months from their renewal to discuss their next steps."
How will the latest rate rise impact my mortgage?
If you're a mortgage holder, you might be impacted by the latest change. Tracker mortgages track the base rate, and standard variable rate mortgages change with interest rates, so if you possess either form of mortgage, you'll likely see your monthly payments increasing.
You might not be impacted if you have a fixed-rate mortgage, though it's worth paying attention to when that rate ends and what the situation might be at that stage.
If you're hoping to get a mortgage, the options available to you will be similarly affected. And you might also find that other costs and expenses in your life rise with interest rates.
Keep an eye on our website for the latest information on mortgage rates. And, for help securing a mortgage as a self-employed professional in tumultuous financial times, don't hesitate to get in touch.