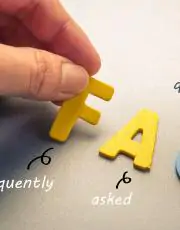 September 22nd, 2017
What is a fixed rate mortgage?
A fixed rate mortgage is a finance plan that holds interest rates at a certain level for an agreed period of time.
For example, you may take out a fixed rate mortgage that freezes the interest you pay at 1% for 5 years. This means you're tied into paying 1% interest on your mortgage, no matter what happens to interest rates in the wider economy.
Different fixed rate mortgages will offer different rates and extend them over various timespan but, once the fixed rate period is over, it's likely that your lender will switch you on to a standard variable rate (SVR).
What are SVRs (standard variable rates)?
When you move onto a standard variable rate, the interest you pay on your mortgage begins to fluctuate. While the lender setting your SVR will take note of the Bank of England's base rate and will be influenced by its movements, it's not directly linked to the Bank's rate of interest. Instead, each lender will set their SVR as they see fit.
It's important to note that SVRs are usually a lot higher than the fixed rates you begin your mortgage on. Whereas you could easily find a fixed rate mortgage with interest set at 1% for the first two years, after this period you're likely to find yourself on a SVR of around 4.5%. This can mean a drastic increase in interest payments once the fixed rate period is over.
What to do when your mortgage rate is due to expire
If your mortgage rate is due to expire soon, you have a couple of options to explore. The first is to do nothing and accept the increased interest payments of the lender's SVR. In some circumstances, such as only having a small amount of your mortgage left to pay or being able to make overpayments, this might be a good idea.
Alternatively, you might want to think about remortgaging to a cheaper deal. The best way to go about this is by speaking to an industry expert about your options and the rates available to you.
CMME are specialists when it comes to independent professional mortgages and work to ensure contractors, freelancers, and the self-employed get the mortgage they deserve. We strongly believe that you should keep hold of as much of your hard-earned income as possible, so if you're thinking about remortgaging, why not speak with CMME today to see how we could help you?
What does it cost to remortgage?
The cost of remortgaging varies from lender to lender and can include numerous different fees. Despite this, it's often a cost effective solution and worth exploring as an alternative to paying high SVRs.
Media Contact: Sarah Middleton, Digital Marketing Manager
Tel: 01489 555 080
Email: enquiries@cmme.co.uk