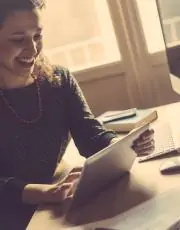 July 12th, 2017
The news is full of stories about the gig economy and workers' rights  – a political hot potato which impacts on contractors and freelancers all over the UK.
This week Theresa May said she would look at ways of improving the rights of those working in the gig economy but fell short of promising legislation to tackle the problem.
Speaking at the launch of a new report on modern working practices by Matthew Taylor, a former policy adviser to Tony Blair, the Prime Minister said it was important to make sure "all work is fair and decent".
Court cases involving companies including Uber, Deliveroo and Pimlico Plumbers have all looked into the rights of workers employed in the gig economy, with the judgments heavily scrutinised to see what repercussions there are for this sector and the thousands of people who work in it.
What is the 'gig' economy?
One definition has it as a "labour market characterized by the prevalence of short-term contracts or freelance work as opposed to permanent jobs".
For some, it represents a  working environment that offers flexibility over employment hours. For others, at the polar opposite, it is a form of exploitation with very little workplace protection.
According to a report by the RSA ((Royal Society for the encouragement of Arts, Manufactures and Commerce) some 1.1 million people work in the gig economy – almost as many as the numbers working in the NHS – and young people are particularly attracted to it.
And as young people are the ones aiming to get on to the housing ladder, the question has to be asked: is working in the gig economy a barrier to buying a house?
Gig economy and getting a mortgage
Working in the gig economy does not preclude getting a mortgage.
As with any mortgage application, success in a major part depends on your level of income. Whether you are a contractor, freelancer or self-employed in the gig economy or elsewhere, your income is assessed in the same way.
Using a specialist mortgage adviser – like the team here at Contractor Mortgages Made Easy – will also improve your chances, as you will be matched with the right lender for your particular circumstances.
In fact, there are a number of options worth exploring for young contractor first time buyers. Demonstrate that your income is sufficient and there should be no barrier to getting a mortgage.
For help and advice contact the team at Contractor Mortgages Made Easy.
Media Contact: Sarah Middleton, Public Relations Manager
Tel: 01489 555 080
Email: media@contractormortgagesuk.com