April 20th, 2016
As the effects of the first wave of financial penalties to invest in buy to let property sink in this month, it appears that lenders are reacting to dwindling application volumes by reducing interest rates further. Key players in this sector have taken measures over the past week to bring borrowers back to the table, as Accord and TSB reduced interest rates by up to 0.30 and 0.35 per cent, respectively.
Both lenders tend to populate the top 3-5 best in market rates tables for buy to let mortgages, so it would usually be unusual to see such reductions when not implemented as a direct response to market competition. Shortly after the reductions were made by Accord and TSB, Santander confirmed that they would also be reducing their own rates by 0.30 per cent.
However, it is becoming harder to envisage how much lower rates can go, as record reductions have been rife over the past two years. As has been discussed previously through-out the mortgage industry, many brokers have called for a loosening of criteria to stimulate the market. While this is certainly likely to improve figures, industry experts feel that lenders are struggling to provide flexibility, amidst the considerable influx of tighter regulation implemented by the FCA.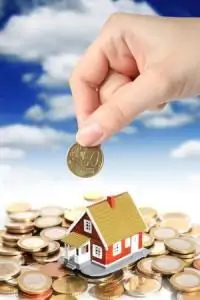 Simon Butler, Associate Director for Contractor Mortgages Made Easy, said: "Rate reductions rarely occur when business is booming, so the drop to interest rates for buy to let property seems to suggest that lenders have seen an impact from the increased stamp duty for second property. Mainstream lenders will, in all probability, also start to consider rates reductions for residential property.
"When business was slowing in volume in 2013, lenders reacted by vastly reducing interest rates across the board, which had an instantaneous effect on the market. The problem now is that there is no great difference between taking a rate at 1.5 per cent or 1.75 per cent, if the client can't take the level of required funds for the lower rate, because of stricter criteria. The level of funding offered will be the driver in every case."
Butler went on to note that lenders have very little choice, other than to begin revising criteria to boost application numbers. He noted, "The FCA have pushed a requirement for lenders offering buy to let mortgages to begin assessing their clients in a similar way to the affordability assessments used on residential processing. The issue here is that it is harder in some cases to secure a mortgage on that basis at present, so this will almost certainly squeeze the buy to let market further.
"Savings can be made by purchasing a buy to let property via a limited company, but affordability still tends to be tested by the majority of lenders, on a combination of earned and rental income. Metro Bank has recently introduced a top-slicing process, where-by the lender will allow buy to let investors to prove affordability for their investment by using their personal income to supplement a shortfall in rental income. This kind of forward thinking approach is the type of innovation that the rest of the market needs to consider."
Article By: Sarah Middleton, Marketing Executive at Contractor Mortgages Made Easy
Media Contact: Ratchelle Deary, Public Relations Manager
Tel: 01489 555 080
Email: ratchelle.deary@contractormortgagesuk.com