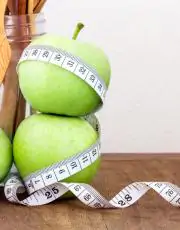 October 13th, 2016
Providers need to know your age, height and weight to work out your body mass index (BMI).
If you have a high BMI, providers sometimes ask to carry out a nurse screening in order to confirm your current height and weight and other factors such as blood pressure and smoking status.
They then use this to assess whether you'll need to make higher payments.
The increased premium is seen to offset the added likelihood of you claiming on the policy. For example, a provider's final decision for an applicant with high BMI may be to offer life cover, but to add an extra +75% to the premium.
Finding the right provider could save you thousands of pounds.
The "cheapest" cover quoted is not necessarily the cheapest as the provider may increase the price once the underwriting is carried out, whereas another provider may not increase the price or will increase it by much less.
Applying for life cover from a comparison website or a provider directly could mean you are missing out – you may see an increase in premiums compared to another provider who may be willing to offer you the cover on standard terms.
If you are concerned that your BMI or a health condition may affect your life insurance, you can speak to a specialist adviser who can do the work for you and ensure you really are getting the best cover at the best price for your circumstances.
If you are interested in arranging Life Insurance, cover for Critical illness or Income Protection (sick pay for Contractors) and would like some free*, friendly and specialist advice, please call the office on 01489 555080 or you can call Bradley directly on 01489 555394.
Article by: Bradley George, Senior Protection Consultant at Contractor Mortgages Made Easy
Media Contact: Sarah Middleton, Public Relations Manager
Tel: 01489 555 080
Email: media@contractormortgagesuk.com 
*Contractor Mortgages Made Easy charge no fee for advising on and arranging non-investment insurance policies, however we will normally receive a commission payment on the sale from the product provider.
Sources – https://www.aegon.co.uk/support/faq/Understanding-our-products/protection-products/Will-my-height-and-weight-affect-the-terms-I-am-offered.html