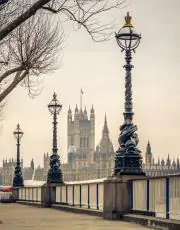 July 14th, 2017
The long-awaited Taylor Review, a major report on working practices in the UK has been published.
What is the Taylor Review?
The Taylor Review was undertaken as an investigation into the new working environment, where gig economy, self-employment, and freelancing are increasingly common.
The 116 page report, which was commissioned by Theresa May shortly after she was appointed Prime Minister in 2016, was undertaken by Matthew Taylor, a former Downing Street advisor and chief executive of the Royal Society for the encouragement of Arts, Manufactures, and Commerce.
Why was the Taylor Review undertaken?
At present, over one million people in the UK are estimated to be working in the gig economy (that's equivalent to the number working in the NHS).
The Taylor Review was initiated in response to concerns raised over low paid zero-hours contracts, poor employee rights, and people being forced into self-employment in order to find work. It aimed to identify the challenges of the modern workplace and identify better, more appropriate policies for it.
Key points…
The review, which was published on 11 July 2017, states that all work within the UK economy should be "fair and decent", putting forward a seven-point blueprint for better-quality job creation.
Although it does not provide all the answers on this somewhat complex issue, the report goes some way to addressing the concerns of independent workers, including a number of radical proposals which, if implemented, will have a significant impact on all employers.
Here are some of the key proposals made in the report:
Flexibility
The report recognises the desire of flexibility amongst the self-employed, and does not attempt to stifle this flexibility, but rather address the perceived 'one-sided flexibility' within the gig economy, where the flexibility often only benefits the employer.
According to the CBI submission to Review: "The UK is widely recognised as having one of the most flexible labour markets in the world. The UK is rated as having the 5th most efficient labour market in the World Economic Forum's Global Competitiveness Report 2016-17, behind only Switzerland, Singapore, Hong Kong, and the United States.
"Flexible labour markets tend to enjoy higher employment rates and lower unemployment than those with more rigid approaches and – as CBI research from 2014 shows – over many decades, they have better protected the labour share and delivered more real terms wage growth than more rigid systems. This is why flexibility matters."
In recognition of this, the report states that the opportunities and flexibility offered by platform-based working should be protected, whilst ensuring fairness for workers and competing businesses.
Dependent Contractors
The report suggests a new category of worker is introduced known as a dependent contractor, referring to workers who are not full time employees but, at the same time, are not self-employed.
People working for platform-based companies such as Deliveroo and Uber, for example, would be classed as dependent contractors, giving them certain rights and making it harder for their employers to avoid their obligations.
The review also calls for a clear distinction to be made between dependent contractors and self-employed (independent) contractors. This will make it easier to identify an individual's status for employment law purposes.
Government Accountability
Taylor suggested that a national strategy must be introduced to provide good work for all, quality of employment, training, and a clear path for progression, and that the government should be held accountable for this.
However, it's worth noting that the term 'good employment' is not clearly defined – what one person deems to be 'good', may be different to another person's view.
Minimum Wage
The report recommends that all dependent contractors are paid at least the minimum wage during periods of normal or high demand. However, if a worker chooses to log in to work at a time when demand is low, they might not earn the minimum wage. In this instance, the employer would need to warn them in advance.
Holiday Pay
Many contractors and independent professionals do not receive the paid holidays that they are entitled to.
The review recommends raising awareness of holiday rights amongst these workers whilst also giving individuals more rights when it comes to whether they get paid holiday time or receive extra pay instead. This could effectively lead to a 12% premium on their pay for those who choose to give up their holiday entitlement.
Self-employed Taxes
The report recommends that the government cracks down on the so-called 'hidden economy' to prevent self-employed workers taking cash in hand payments.
Zero-hours Contracts
Although the report doesn't call for an all-out ban for zero-hours contracts, it does state that workers who have been on this type of contract for a long time, should be able to ask for a fixed-hours contract.
Media Contact: Sarah Middleton, Public Relations Manager
Tel: 01489 555 080
Email: media@contractormortgagesuk.com