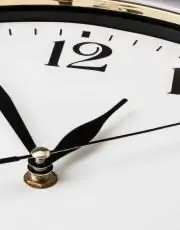 February 2nd, 2017
The Bank of England will convene today for the monthly review of the UK economy, with the highest priority on the agenda being whether to raise, lower or maintain the central bank base rate at its current level. For any long-standing market watcher's this forms a major date on the calendar. But what will the outcome signal for the fortunes of mortgage borrowers across the country?
Interest rates for borrowing have, in the main, remained static over the past two quarters. There have been the usual checks and balances applied by UK lenders, as they look to maintain a competitive market presence. Perhaps most interesting for first time buyers will be that the Government went ahead with plans to remove the lesser used 2nd phase of its Help to Buy initiative in December.
As such, this has prompted many lenders to either not replace the 5 per cent deposit options for older properties, or in most cases, the interest rates have been increased by as much as 0.5 per cent for higher loan to value offers. This will impact borrowers with smaller deposits, so first time buyers should be keeping an eye on what the Bank of England choose to do today.
For borrowers looking to move home, a change in rates will present an opportunity or potentially mean that a step up on the housing ladder is no longer an option. The Nationwide house price index for January suggests that property values rose by a marginal 4.3% nationally in 2016, with the average house price now sat at £205,240. As there has been very little upward movement over the past year, many borrowers may not have the equity to move home at present. A rise in rates could affect these plans further.
As was often the case last year, many borrowers may choose to take advantage of low remortgage rates to extend their current property, rather than to cover the larger costs of moving home. As the level of quality stock on the market has diminished recently, extensions are becoming the preferred option for existing home owners.
The quantity of remortgage applications rose towards the end of 2016, with Connells surveying group quoting a 25% rise in bookings in November 2016 on the same period in 2015. Uncertainty become the buzzword of the financial markets in post-Brexit Britain, but the evidence suggests that borrowers are selecting fixed rates over variable rates at present due to a widely-held expectation that interest rates will rise in the coming months.
During the early weeks of 2017, the Governor of the Bank of England, Mark Carney, warned that borrowers should begin preparing for a rate increase this year, but stopped short of proposing a clear date. This sparked a shift in preference amongst borrowers towards the safe option of a longer term 3-5 years fixed rate, as opposed to the flexibility provided by variable interest rates. As pricing of these options is still at an all-time low, it's very difficult to disagree with the logic that securing a rate now is the most cost effective plan for many borrowers.
The interesting point regarding these options will be whether lenders choose to instantly add any rate increase back into their margins. The chances that they will choose not to do so are slim, so it's advisable for anyone with a mortgage sitting at 3-4 months before their current product end date to begin investigating what their options will be.
Concerns over an increase to rates will be mostly held within any borrower possessing a buy to let property. The recent changes to legislation have dampened activity in this sector and mortgage lenders are consistently tightening affordability checks to remain in line with the FCA and BOE calls for a harder stance on agreeing to lend in this area.
Much of this has been to the detriment of the market, as buy to let lending has considerably shrunk over the past 12 months and looks likely to continue. Any rise in rates will seriously impact the buy to let route as a viable investment plan.
Article by: Simon Butler, Associate Director at Contractor Mortgages Made Easy
Media Contact: Sarah Middleton, Public Relations Manager
Tel: 01489 555 080
Email: media@contractormortgagesuk.com