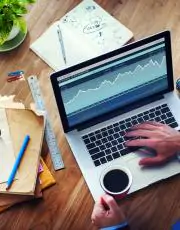 November 24th, 2016
At Contractor Mortgages Made Easy we get asked on occasions what insurances can you run via your business.
Working via a limited company is by far the most common way in which contractors choose to pay themselves. With this system, it brings the advantages of being able to write off many everyday life financial commitments as a benefit in kind and can claim tax back from them.
So, what protection options are you able to run via your limited company?
The most common option clients choose is Life insurance. More commonly known as relevant life cover, you can leave a lump sum of money in the event of your death. The figure is arrived at typically as a multiplication of your salary and dividends and is there to provide support in the event of your death. This is a tried and tested method of protecting your life and is a cost-effective way to do this. This must be about you though and not your personal financial liabilities such as your mortgage, as your life insurance would form a personal policy and it is best to keep it separate from your business and HMRC questioning.
Protecting your health is somewhat harder. Currently there is one product on the market offered via Aviva which allows you to run critical illness through your limited company. They have decided this is acceptable due to it acting in the same way as terminal illness cover (which is built into most relevant life insurance plans). The concern at present however is that HMRC have not confirmed this is or is not acceptable.
At CMME we get asked on many occasions if clients can do this and at present we have decided to be cautious and not follow this option. The reasoning behind this is due to a potential tax bill a client may receive one day depending on the stance that HMRC may take. It's also quite a telling factor that out of all the large insurance companies we deal with Aviva are the only company to offer this, and no one else has decided to follow suit.
Making sure you have set up your provisions in an acceptable manor is of course very important. The last thing anyone would want at a time of need is being told there is an issue with their policy.
To discuss your tax efficient insurance options, contact one of our expert protection team on 01489 555 080 or email enquiries@contractormortgagesuk.com.
Article by: Simon James, Senior Associate Director at Contractor Mortgages Made Easy
Media Contact: Sarah Middleton, Public Relations Manager
Tel: 01489 555 080
Email: media@contractormortgagesuk.com