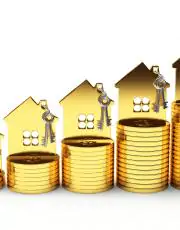 July 6th, 2017
Have you heard it said that the London Olympics' feel-good factor boosted house prices? Or that during an election house-buyers are put off moving and property prices fall?
People cite many anecdotal reasons for the yo-yoing of house prices – but what events actually have an impact?
At Contractor Mortgages Made Easy, we've been looking at the annual percentage change in house prices over the past decade, and the key events that took place in the UK, to see what correlation there is, if any.
And we've made some surprising discoveries. Discoveries which could have an impact on whether and when contractors and self-employed people choose to buy or sell, to move or stay put.
Political events and house prices
If you're a contractor who's put off from buying during an election year, then don't be.
It's clear from our evidence that elections have little impact. In fact, political events in general don't seem to have much effect. For example, at the time of the Brexit referendum last year house prices were rising and continued to do so.
The May 2010 election, the May 2011 referendum about the voting system, and the May 2015 election had little impact. It is too early to assess the effect of the election just gone, but we'd be surprised if it affected house prices.
Economic events and house prices
By contrast, and not surprisingly, certain economic events have had a major impact on house prices.
In September 2007, Northern Rock began to go under and in February 2008 was nationalised. House prices began to take a massive tumble, aggravated in September 2008 by a series of events including the Lehman Brothers crisis, and Lloyds TSB taking over HBOS.
By February 2009, the annual change in house prices was at -17%, just when RBS reported its losses of £24.1b.
House prices then began to rise and hit a peak of 9% in May 2010, when Greece was bailed out by the EU, and again in September 2014, at the time of the Scottish Referendum where it reached 12%. There's been a small fall since then, but the annual change is still hovering around 5%.
Government actions and house prices
Over the decade various government interventions have had a positive impact on house prices.
The rescue package for Lloyds TSB in October 2008 doubtless helped to decelerate the fall. In January 2014, Help to Buy became available for first-time buyers, including contractors and the self-employed; in November 2015, it was announced the scheme would run until 2020 instead of 2016. Both these interventions coincided with a rise in house prices.
And with such a base rate – it was cut to 0.25% in August 2016 and remains here – it's clear that now is a good time as any for a contractor mortgage to be taken out. And this, in a year when we've had an election, and – if the political pundits are correct – the possibility of another before Christmas.
Finally, back to the 2012 Olympics. It was a fantastic event for the country and without doubt created a huge feel-good factor. But as for its impact on house prices? It doesn't look like there was one.
If you are a contractor seeking a mortgage and looking to buy, please get in touch with the team at Contractor Mortgages Made Easy for help and advice.
Media Contact: Sarah Middleton, Public Relations Manager
Tel: 01489 555 080
Email: media@contractormortgagesuk.com