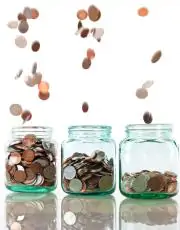 July 27th, 2017
Buying your first home is an exciting milestone. However, it's also the most expensive purchase you've probably ever made.
And buying a new home can be even more expensive than you might expect. There are a whole host of hidden costs that can add in the region of 10% to the total cost, and it's important to budget for them.
Here are some of the key costs to factor in to your budget:
Deposit
When you take out your mortgage, you'll have to contribute an agreed percentage of the property's value as a deposit. On average, you'll need at least 5% to 20% of the purchase price.
The more you save for your deposit, the better your range of mortgage options and the better the rate you're likely to secure.
Stamp Duty Land Tax
Stamp duty is a tax on land and property transactions paid on properties worth over £125,000.
The amount of stamp duty you'll pay depends on the value of the property you're buying, ranging from 2% for properties worth between £125,000 – £250,000 through to 12% for properties worth over £1,500,001.
Solicitor Fees
When you're buying or selling a property, you'll need to hire a solicitor to handle the legal side of things. This includes checking the title deeds, notifying Land Registry, carrying out searches, and drawing up contracts.
Solicitor fees can cost upwards of £500, depending on the type of property being bought. If you're purchasing a flat, new build, or shared ownership property, you can expect to pay more. These fees will also be higher if you're buying one property and selling another.
Estate Agent Fees
Estate agent fees are usually paid by the seller rather than the buyer so if you're selling a property at the same time, you'll need to factor these in.
In some highly competitive markets, you might also have to pay your estate agent an introductory fee, which will be applied if your bid is accepted and the sale goes through. This fee is usually £2,000 or an agreed percentage of the total price of the property.
Valuation
Your mortgage lender will carry out a survey of the property. However, this survey is only suitable for security purposes for the lender and, on occasions, the surveyor won't actually attend the property but will use ONS data instead.
With this in mind, it's well worth having your own, comprehensive survey carried out. A homebuyers survey usually costs around £600, whilst a full structural survey costs around £1,000.
Although this will add an additional expense, having the additional surveys done could save you money in the long run – if any problems are identified with the property, you can negotiate with property price with the seller.
Lender Fee
Some lenders also charge a mortgage booking fee. This fee is usually between £99 and£250 and it may be refundable if the mortgage application falls through before completion
In addition to a booking fee, some mortgage products will incur an arrangement fee. This fee can cost up to £2,000 and can usually either be paid upfront or added to your mortgage amount. However, it's important to bear in mind that if you opt to add it to your mortgage amount, you will pay interest on the fee over the lifetime of your mortgage, increasing the cost.
Moving Fees
These are the costs involved in physically moving into your new property and they'll vary depending on how difficult your move is likely to be and how much help you employ.
If you decide to move on your own, either by hiring a van or in your own vehicle, it will be much cheaper but also more time consuming. If you're moving a lot of furniture or you're moving a long distance, you might need to pay a professional removals firm. This can cost between £400 and £1,200+ depending on arrange of factors, including the amount you're moving and how far you're moving it.
Another cost to consider is storage. If there will be a period of time between leaving your old property and moving into your new one, you might need to pay for your belongings to be kept in storage.
Utility Bills
When you first move into a property, you'll need to pay a range of utilities including council tax, TV license, internet set up, etc, in addition to your standard, on going utilities.
Initial Mortgage Payment
Depending on the date you move into your property and you agreed monthly payment date, you might not have to pay your first mortgage payment for several weeks.
However, you will start paying interest from the date the lender releases your funds  (usually the day before the sale completes). This means that your initial monthly payment will probably be higher than usual.
Reservation Fees
Reservation fees are sometimes paid on new build properties. If demand for the properties is high, many buyers reserve their property off plan, meaning they secure their home at an agreed price well in advance of completion.
The reservation is typically between £250 and £2,000 depending on the property and development in question.
When buying a property, it's important that you are aware of all the costs. This is particularly crucial for first time buyers who might not understand or anticipate all of the hidden expenses.
But don't worry, if you're a first time buyer, help is at hand. Contactor Mortgages Made Easy are able to source contractor specific products that offer incentives, such as cash back and free valuations on purchases, which can really help if you've just moved into your new home. Borrowing a higher LTV and increasing the term of your mortgage are also options.
It's always advisable to seek advice from an experienced Mortgage Consultant who can explain all of the costs involved in buying a property.
Media Contact: Sarah Middleton, Public Relations Manager
Tel: 01489 555 080
Email: media@contractormortgagesuk.com