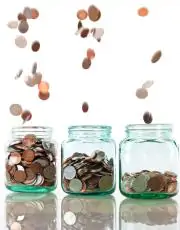 April 13th, 2017
A common recommendation from the world of financial advice is that when it comes to retirement, you are going to need around two thirds of your annual income in order to be able to retire comfortably, and maintain a similar lifestyle to that which you are currently enjoying.
But how many people know this, and even if they do, are people taking it seriously and acting on it?
BBC Radio 4's Paul Lewis has a very simplistic view of retirement planning "Write down your income, your expenditure, what you really have to spend. Then look at what you might expect, your state pension and any other pension you've been paying into. Then see how they balance. If they don't, then you're going to have to cut your expenditure or find a way to increase your income once your reach retirement."
Despite Paul making it seem this simple, many people don't know how much they are going to need, how much they are going to have to contribute to meet their needs, or even what provisions they already have in place. This may seem hard to believe but research completed by Saga Investment Services suggested that over 40% of people aged over 40 have no idea of the cost of living in retirement.
A common misconception is that because of the nanny state that we live in, we will be taken care of, don't fall in to this trap. The latest rules around the level of State pension that you are going to receive have changed in the last few years, with people qualifying for a basic state pension after making ten years of National Insurance Contributions (NICS), however, as easy as this sounds to achieve, the full State pension is only worth around £155 per week, or £8,060 per year. This will only be enough to provide you with a subsistence level of living.
A survey recently completed by NEST stated that in order to achieve a good sense of satisfaction with life, a household in retirement would need to be in receipt of an income of between £25,000-£30,000. This gives you a sense of the average amount required, and doesn't take in to account any major plans, such as travelling the world, or supporting your family should they need it.
Rather than try and ponder over the amount that you are supposed to be contributing, or the size of the pot that you are going to inevitably need to be able to retire in the fashion that you would like, seek decent financial advice, as not only will they be able to give you an idea of the levels of contributions that you are going to have to make, but in doing this inflation can be factored in, as well as potential growth, and this will then be used to show a retirement figure, and allow you to plan for the future effectively, rather than being upstaged by the cost of living.
Please contact Duncan Craze, Financial Planner at Contractor Wealth for further information.
The value of investments may fall as well as rise and past performance is not a guide to future returns.
Financial advice is given by Contractor Wealth Management Limited which is an appointed representative of Intrinsic Mortgage Planning Limited and of Intrinsic Financial Planning Limited who are authorised and regulated by the Financial Conduct Authority. Intrinsic Financial Planning Limited and Intrinsic Mortgage Planning Limited are entered on the FCA Register (http://www.fca.org.uk/register) under reference 440703 and 440718.
Media Contact: Sarah Middleton, Public Relations Manager
Tel: 01489 555 080
Email: media@contractormortgagesuk.com