July 14th, 2015
Amid David Cameron's initial moves to begin renegotiating the UK's membership of the EU, a request to review the manner in which EU regulation is impacting the UK finance sectors ability to function and perform has been made. Jacob Rees-Mogg, Conservative backbencher and member of the Treasury Committee since June, has said: "We need to look at how European regulation and UK regulation mesh together. There have been some contradictions in the past and some misunderstandings from Europe of what the City of London actually gets up to."
Rees-Moog, also a partner for investment firm Somerset Capital, noted that changes to UK law as EU directives have in some cases created operation inefficiencies for investment managers in the UK. Citing particular alterations to the Alternative Investment Fund Managers Directive, an update made to the law in the UK in 2013, Rees-Mogg said: "One of the things that came about a year ago was a change in how fund managers valued funds and gave the legal responsibility to investment managers, away from their independent valuers – often the custodians – which was about bringing funds into the auspices of EU regulation.
"But that changed a very prudent principle of previous regulation – that fund managers did not value their own funds. It's little things like that that are quite technical and specific, but can have an unintended effect, and we should be looking at how EU regulation and our own domestic regulation match."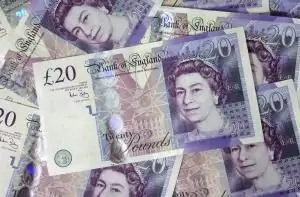 A break through in negotiations with Greece over the restructure of its debt repayments to the EU and IMF was made yesterday, with leaders looking to rebuild trust with Greece an integral expectation of the agreement, as noted by German Chancellor Angela Merkel. Donald Tusk, the European Council President, said: "The decision gives Greece the chance to get back on track with the support of its European partners."
Tusk appeared to be relieved by outcome of talks, also stating, "I welcome the progress and the constructive progress of Greece that brings back trust among European partners. Eurogroup will work with institutions to swiftly move forward the negotiations."
As a surprise to many, Alexis Tsipras chose to accept tougher reforms than those previously taken to a referendum to the Greek people two weeks ago, on which they voted 'no' to accepting. The new reforms will include major restructuring of VAT and pension plans for the country, estimated to raise 86-87bn euros over the next three years. The news did not have much of an effect on the euro holding its value, with experts expecting this to remain the same until the Greek reaction to the new reforms is clear.
The major hurdle for the agreement sits with Tsipras successfully convincing the Greek parliament to accept the terms of the negotiations. Currently, the outcome of that process looks to be complex and certainly not guaranteed, with one influential politician stating yesterday that, "Our so-called partners led by the German establishment, behaved towards our country as being their colony and they are nothing more than brutal blackmailers and financial assassins."
Article By: Simon Butler, Senior Mortgage Consultant at Contractor Mortgages Made Easy
Media Contact: Raman Kaur, Public Relations Manager
Tel: 01489 555 080
Email: media@contractormortgagesuk.com