April 27th, 2016
As an unprecedented volume of borrowers joined the rush to beat the April 1st introduction of stamp duty on second properties, the market saw a significant rise in
activity for the first three months of 2016. So much so, that according to the British Bankers Association, mortgage lending hit £17.1bn in March alone, the largest amount of funds lent in one month since April 2008.
When compared to March 2015, the rise provided an increase of 64% on funds lent for the same month. Solicitors had their work cut out to close mortgage arrangements for buyers aiming to avoid the 3% additional stamp duty levy raised by the Government from the beginning of April. As existing borrowers looked to refinance current mortgage arrangements, in order to raise the required funds to complete second purchases, remortgage activity also saw a dramatic spike over the period.
The average loan size also increased against previous records, with loans reaching £184,200, when compared to the previous average peak of £158,000 seen in April 2008. Banks looked to capitalise on the situation, with mortgage rates remaining at current record levels, or reducing further in some cases.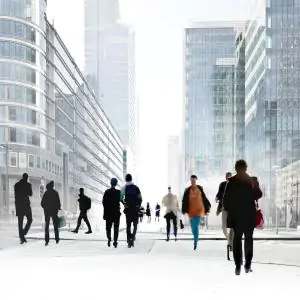 Commenting on the activity, Simon Butler, an Associate Director for Contractor Mortgages Made Easy, said: "April has been a quieter month, when compared to the frenetic pace of the first quarter of the year. This is not entirely surprising, as business levels were far above the usual level expected for this time of year. The stamp duty levy for second properties certainly influenced this, so it is natural to expect a period of quiet after such a sudden rise in interest."
On considering the mortgage landscape for the coming months, Butler noted that lenders are likely to need to begin considering new ways of improving lending volumes, as interest rates appear to be static at present. He said: "The market has reached a point where lowering interest rates further will not have a decisive effect on the amount of funds a lender is able to lend. We are still at a point where rates have not risen for several years and it appears increasingly unlikely that these will increase anytime soon.
"As it is highly unlikely that interest rates will reduce any further, lenders will have to start revising some of the tighter criteria points imposed over the past couple of years. Signs have appeared over the past couple of weeks, as activity has slowed, that this is beginning to happen already. Halifax, one of the largest UK lenders, has removed a previous restriction for the upper age limit on a mortgage loan to be an applicant's state pensionable age. Where this often meant age 67 for most people, the upper limit is now age 70.
"Becoming inventive and separating themselves from the rest of the market may now be the best way for lenders to improve lending figures. There is not much difference between the interest rates offered from lender to lender, so individual criteria points are likely to become the tipping point for UK lenders to win business as the year goes on."
Article By: Bradley George, Senior Mortgage Consultant at Contractor Mortgages Made Easy
Media Contact: Ratchelle Deary, Public Relations Manager
Tel: 01489 555 080
Email: ratchelle.deary@contractormortgagesuk.com