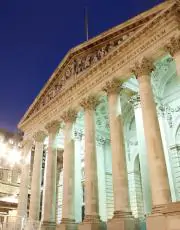 September 15th, 2016
Bolstered by recent upbeat economic data, the Bank of England's Monetary Policy Committee announced at midday today that it is holding the interest Base Rate at 0.25%.
This follows the Bank's decision last month to halve the Base Rate to an historic low – and the first cut since 2009 – in an effort to cushion the impact of June's Brexit vote on the UK economy.  Concurrently, Bank of England Governor Mark Carney had announced additional measures to stimulate the UK economy, including a £100 billion scheme to force banks to pass on the low interest rates to households and businesses, together with a commitment to purchase £60 billion of UK Government bonds and £10 billion of corporate bonds – a move to inject more money in to the financial system.
Early indicators suggest that the UK economy has proven resilient: the services sector – which accounts for nearly 80% of the UK economy – rebounded strongly in August according to the Markit/CIPS purchasing managers' index (PMI), recording the biggest month-on-month rise in the survey's history.  Despite July's contraction, the services sector has returned to pre-Referendum levels, allied to construction and manufacturing showing early signs of recovery.
Unemployment continued to fall last month to 4.9%, down from 5.5% a year ago, according to yesterday's data from the Office of National Statistics, but pay growth continues to recede, albeit slower than expected.  Inflation has remained steady at 0.6% despite the monetary stimulus move.
Looking forward
"Our view is that the Bank's Governor, Mark Carney, will want to allow time for the measures introduced last month to percolate further through the economy before the MPC considers further cuts to interest rates, hence today's announcement to hold at 0.25%.  A further cut to rates will depend on the economic evidence," said Andy McBride, Business Development Director.
A recent poll by news organisation Reuters of 59 leading economists revealed a consensus view that as much as a further 15 basis points may be sliced from the Base Rate, taking it to just 0.1% (its lowest level on record), but not before November.  The survey's responses further anticipated that, once the rate drops, it would be likely to stay there until the end of 2018.
"Speculated further cuts to the base rate would compound the misery for savers and pensioners in particular, however the Bank of England will be acutely conscious of maintaining confidence in the housing market as a key barometer.  With lower interest rates available, banks will be keen to continue lending in order to keep the market liquid, as the Government quantitative easing programme will allow banks to keep their borrowing costs low.
"Clients on tracker mortgages should see their monthly payments decrease though those on Fixed Rate or other schemes may not see savings passed on to them.
"For clients looking to remortgage or obtain their first home, now may be an especially good time to consider Discounted Rate deals (a fixed reduction for a period of time on the Standard Variable Rate) where monthly savings may prove considerable.  For those with substantial savings which are earning low interest rates, it may be an opportune moment to consider whether an Offset mortgage may be suitable to your circumstances," concluded McBride.
Article by: Ben Alexander, Marketing Director
Media Contact: Sarah Middleton, Public Relations Manager
Tel: 01489 555 080
Email: media@contractormortgagesuk.com