April 7th, 2015
Entrepreneurial campaign, Start Up Britain, has released a set of figures suggesting that 2014 saw a record high for the number of new businesses created in a 12 month period. The research was funded by the think tank, the Centre for Entrepreneurs, and stated a considerable year on year increase in the level of people choosing to go self-employed since 2012.
Last year, 581,173 individuals created a new business in the UK, compared to 526,446 in 2013 and 484,224 in 2012. Of the 4.5 million self-employed workers now trading, 1.2 million are classed as holding a skilled trade. Contractors have made up a substantial part of this sector for many years, and with the contractor space growing as companies look to take on employees on more flexible terms, part of the growth of these figures can be attributed to the increase of contract workers.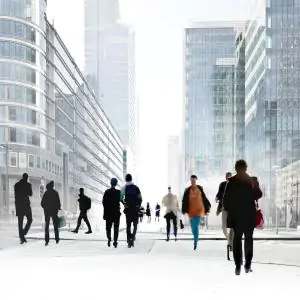 In contract to this shift in employment choice, the Council of Mortgage Lenders has noted that the mortgage options catering to the self-employed lag behind in terms of the range of choice available. At present, the CML note that around 10 per cent of mortgage loans issued since 2010 went to the self-employed customers.
When canvassed for the intermediary opinion on the state of the market for contractors and self-employed workers, the chief executive of the Association of Mortgage Intermediaries, Robert Sinclair, bemoaned lenders seemingly post-MMR malaise, when considering looser criteria to assist a more varied range of clients.
He said: "This is about lenders beginning to get back into the real world following MMR. They need to be prepared to be flexible in what they are looking for, and not just the same vanilla employees, but there's not as much appetite as we would like."
Although choices are not as numerous as many would like, there is some flexibility amongst a proportions of lenders when assessing self-employed individuals. As Simon Butler, a specialist mortgage broker for Contractor Mortgages Made Easy, notes: "Halifax have for many years supported the contractor and self-employed space more than any other main stream lender, with a considered approach available if an individuals circumstances do not fit the standardised approach to requesting two to three years of trading accounts or tax returns.
"While there are many other lenders who are equally as willing to consider a different approach to assessing income evidence for a mortgage application, the market could always do with more support for the self-employed sector. While MMR slowed the market for a short period in 2014, and did not widely prevent lending, mortgage lenders appear to be hiding behind perceived stricter regulation in order to not broaden their own criteria."
Article By: Ratchelle Deary, Marketing Executive at Contractor Mortgages Made Easy
Media Contact: Raman Kaur, Public Relations Manager
Tel: 01489 555 080
Email: media@contractormortgagesuk.com