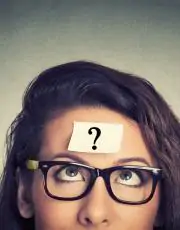 June 19th, 2017
The self-employed segment of the current UK labour market is growing faster than any other sector, and if it continues to grow at this rate over the next 5 years it's predicted that as many as 1 in 2 will be working for themselves by the end of the decade.
People decide to work for themselves for many different reasons, but a lot of independent professionals share a number of similar characteristics – a long-held ambition to be their own boss, a need for flexibility to work when they please, or a desire to have a better work-life balance, being three of the most often stated reasons for choosing to be self-employed.
Why it matters what you call yourself when securing a mortgage.
Whatever field you work in, what you decide to call yourself is vitally important when it comes to successfully securing a self-employed mortgage, because it can have a significant impact on the outcome.
Independent professional, contractor, self-employed of freelancer. What's the difference?
If you recognise yourself in one of the three scenarios below you will most probably struggle to secure a mortgage as lenders don't know how to define you, and should you be defined incorrectly it can affect your ability to secure a mortgage – which is why we would always recommend that you seek advice from an expert.
Scenario 1:
I run a business employing people supplying goods and services = Self-employed
Scenario 2:
I engage multiple clients but work on my own = Freelancer
Scenario 3:
I have my own business working for 1 client, providing services for 1 client = Independent Professional / Contractor
What's the difference between a self-employed and contractor mortgage?
Many people believe that self-employed and contractor mortgages are the same thing, yet this is not always the case. The lending criteria considered for both are very different. Below we've outlined the main differences to help you with the process.
Lender criteria for self-employed:
Number of years trading – most commonly a 3 year trading history is preferred. This gives the lender the opportunity to assess the profit history and solvency.
Profits – the perfect scenario is to have steadily increasing profits year-on-year, however this is often not the case. Profits can increase significantly, or have a sharp fall or even a dip in the middle. This can alter the way that lenders calculate their affordability.
The type of entity – limited company, sole trader and limited liability partnerships are the most common forms of self-employment. Here lenders will calculate affordability differently depending on the way you are trading.
Lenders criteria for contractors:
How long have you been contracting for? If you have only just started contracting, this can make employers nervous about the stability of your income.
How long do you have left on your current contract? Lenders generally like to see at least 6 months left on a contract to feel comfortable.
History of contracting – some lenders like to see a CV to ensure you have had no major breaks between your contracts.
Evidence – accounts aren't needed to evidence your income, but a copy of your current (and sometimes previous) contract will be needed.
Affordability calculations – contractors have a daily rate which is then multiplied by 5. This is then multiplied by a number of weeks – most often 46. However, many lenders will go higher than this.
How Contractor Mortgages Made Easy can help.
Make Contractor Mortgages Made Easy your first choice if you're looking to secure a mortgage as a contractor, freelancer or if you are self-employed.
Our Senior Mortgage Consultants have the expert knowledge to deal with your situation as a contractor, whilst ensuring you get the most competitive loan available in the mortgage market.
With Contractor Mortgages Made Easy, you'll be able to borrow up to 5.49 times your annualised contract rate, with no company accounts needed.
For more information, get in touch today on 01489 555080 or email  enquiries@contractormortgagesuk.com
Media Contact: Sarah Middleton, Public Relations Manager
Tel: 01489 555 080
Email: media@contractormortgagesuk.com