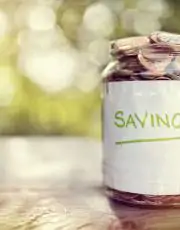 July 18th, 2017
For those lucky enough to be retiring, the introduction of the 'Pension Freedoms' Act of 2015 has suddenly made life more complex. In the past, people would have taken advice on what sort of annuity they could get, be it enhanced or fixed, short term or lifetime, and would then settle down knowing that they were going to get a fixed income. Now however, life is not so straightforward.
Since the new so called 'freedoms' came in to existence, people retiring could not only arrange a fixed income through an annuity, they suddenly have the option to access the funds from the age of 55, either partially or wholly, and decide what to do with the funds themselves, in effect giving people complete control over the income they receive for the rest of their lives. Many would argue this is a step forward and a reduction in control previously held by the 'Nanny State' that we live in, but is it?
The FCA recently completed a survey "The FCA discovered that more than half of the money withdrawn was not being spent, but instead moved into other savings and investment funds. There is concern that declining trust in pensions is leading people to take an unnecessary tax hit to withdraw their pension early."
What the survey found is worrying, in that rather than allowing people using the freedoms they have to utilise their future income in the most efficient manner possible, it seems that money was being drawn simply because it was an option, being invested in to assets that weren't going to meet their needs, or simply left on deposit somewhere that was going mean a reduction in value in 'real terms' with poor interest rates linked to a low base rate, and inflation running at a much higher level.
The longer-term effects of this have yet to be felt, but risk of ruin is a major concern. With money sat in low interest deposit accounts, and more being ploughed in to illiquid property there is the possibility that more and more people will become dependent on the State for future provision as their own funds simply aren't going to stretch to the lifestyle they are hoping to lead.
With the new access options being in place, there are now many options available to people who want to retire, including;
Flexi-access drawdown
Lifetime Annuities
Short Term Annuities
Tax free cash, either lumps of or as income.
What the survey found was that despite all these options, an increasing number of people were taking cash from their pension over and above the tax free amount, and generating a much higher than necessary tax bill. What has also become evident is that a decreasing number of people were taking professional financial advice when making these withdrawals, despite there now being so many different strategies available.
In seeking professional advice, people could have mitigated tax liabilities, and ensure that the option that is ultimately being recommended by a professional, is not going to run out prematurely, and is making the most of the funds that people have worked so hard for. If this is a concern for you, or you would like to get assistance from a financial planner to ensure that your retirement is what you hoped, then please get in touch with Duncan Craze at Contractor Wealth, and let them take the worry out of the future for you.
The value of investments may fall as well as rise and past performance is not a guide to future returns.
Financial advice is given by Contractor Wealth Management Limited. Registered in England and Wales under Company number 07773485 at 9 London Road, Southampton, England, SO15 2AE. Contractor Wealth Management Ltd is authorised and regulated by the Financial Conduct Authority under FCA Register reference 582895 and is an appointed representative of Intrinsic Financial Planning Limited; on the FCA Register under reference 440703 and Intrinsic Mortgage planning Limited as reference 440718.
Media Contact: Sarah Middleton, Public Relations Manager
Tel: 01489 555 080
Email: media@contractormortgagesuk.com