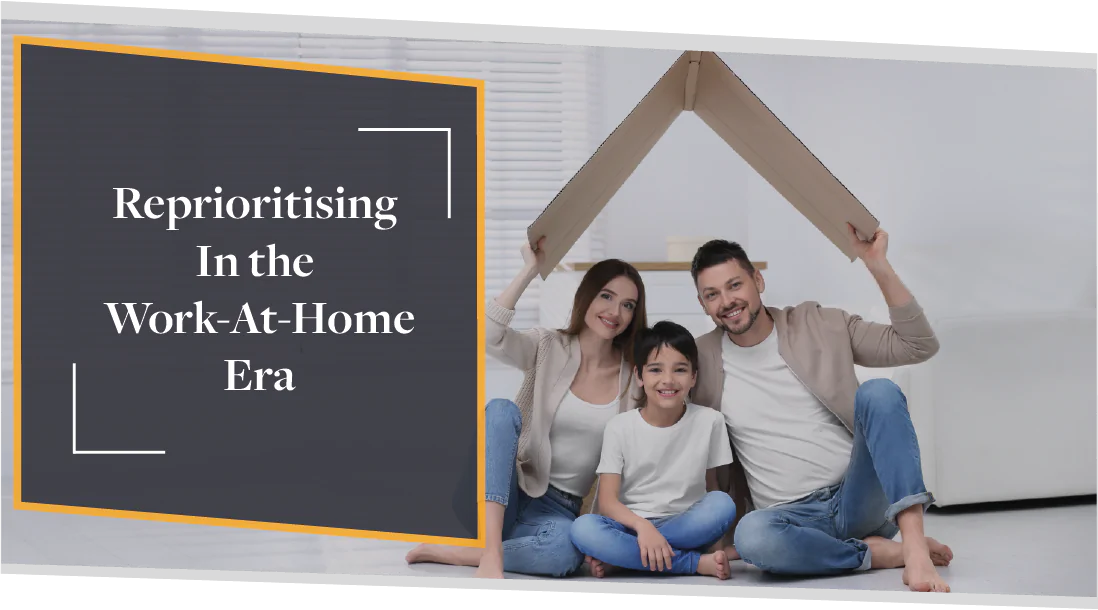 September 24th, 2020
Since this year most of us have spent more time at home than some previous years combined, the work-at-home era presents a prime opportunity to reprioritise what matters most.
Now that the daily commute to the office has been cut down to a wander into the dining room or the spare bedroom, the kids are at home much more often and a nice walk around the park has been transformed to a stroll around the garden, 2020 has been a year to consider what really matters in our lives.
The importance of a happy home  
With many businesses scrapping the idea of 'days in the office' until at least next year, now is a good time to consider how you feel about your home: is this the space that makes you happiest? Are you dreaming of an extension? A home office? A new house altogether?
In April 2020, nearly half of people in employment did some of their work from home according to the Office of National Statistics. Those working (in ordinary times) in London were statistically most likely to work at home and proportionally, professional occupations accounted for two-thirds of the work at home population.
Since we're spending all this time at home, it's really important that our working environment and our home lives are separate and that both are spaces we want to be in.
Whether this means adding an extra bedroom, a new study or moving house entirely now may be a good time to look at getting a Further Advance from your current lender; if they're unwilling or unable to assist you could consider a Second Charge Mortgage to help fund those renovation plans
Check out CMME's information on second charge mortgages:
Protecting yourself and your family
Sadly, this year has many of us confronting what would happen to their families and their homes if something were to happen: an extended period of illness or if the worst were to happen.
Finder found that as of August 2020, still a whopping 42% of people with a mortgage don't have life insurance, meaning that nearly half of homeowners in the UK aren't protected if something awful happened. Whilst the Association of British Insurers noted a record 98.3% of protection claims paid out in 2019, 2020 may be the year to evaluate the financial security and protection you have in place.

As a self-employed professional, it can be a worrying time if you find yourself unable to work due to injury or ill-health.
What types of financial protection should I consider as a self-employed professional?
This is a non-exhaustive list of the protections you might consider, however, it's important to think about what back-up you might want to have in place.
Income Protection Insurance: 
This replaces part of your income if you are unable to work for a long period of time because of illness or disability:
You can insure up to 60% of your current income (salary and dividends)
Your take-home payments will be tax-free, as the tax is paid on premiums
A bespoke plan is built around your unique needs and budget
Critical Illness Insurance:
This pays out a lump sum if you're diagnosed with a critical illness. You can use the pay-out for anything such as payments for medical treatment or to pay off your mortgage.
This will ensure your family is taken care of in the unfortunate event of something happening to you.
CMME can give advice and support to self-employed people and offer bespoke advice on your individual situation. If you would like to know more, contact us today.