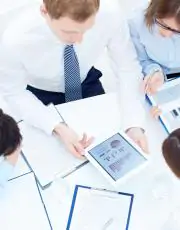 October 26th, 2016
A survey completed by the conveyancing panel management company, LMS, has confirmed that two thirds of the clients that used their service to re-finance their current mortgage terms last month plan to do the same again within the next four years.
After reviewing the business conducted to re-mortgage existing terms in September, the company noted that as many as 85% of the cases that were dealt with by solicitors on their panel were for loans where the mortgage rate decreased against the existing arrangements. When the clients were asked what their plans for future re-finance planning would be, 64% confirmed that they had planned to re-mortgage again within the next four years. Only 12% of the respondents confirmed that they would be planning to re-mortgage after 8 years had passed.
Commenting on the findings of the research, Andy Knee, chief executive for LMS, stated that: "Record-low mortgage rates after the cut to the base interest rate make this a great time to remortgage. Mortgage interest rates were already falling but this cut may have been the catalyst to encourage more people to remortgage – August had the highest number of remortgages for seven years, after the base rate was cut."
An important aspect of the research related to what product preference re-mortgagors took out for their new loan, which produced interesting results. Nearly half of the surveyed clients had chosen to re-structure their mortgage to suit their present financial circumstances. While 38% of the applicants had previously taken a 2 years' fixed rate for their current mortgage, only 26% had opted to secure another 2 years' fixed rate moving forwards.
Perhaps most notable was the difference when comparing the preference for 5 years' fixed rates. As little as 8% were coming to the end of such an arrangement, but as many as 22% were now moving onto a 5 years' fixed rate. Interest rates tumbled over the past 12 months, so such a swing in the movement towards these rates is likely to be down to the availability of cheap longer term arrangements.
The research confirmed that 62% of applicants had chosen to re-finance due to the expiration of their current mortgage arrangements. However, it also confirmed that the public opinion regarding interest rates remaining low into 2017 appears to correspond with the view of market experts, in that only 14% of all applicants asked to comment believe that interest rates will rise next year. As little as 9% of the surveyed applicants expect interest rate to fall further in the new year.
Reflecting on the findings produced by LMS, Dale Parry, an Associate Director for Contractor Mortgages Made Easy said: "Re-mortgage levels have been on the increase over the past 6 months, as we have seen many existing mortgagers looking for arrangements that better their current interest rate. Making a saving is becoming a possibility for many, so it makes sense to review the market before taking a decision."
Article by: Simon Butler, Associate Director at Contractor Mortgages Made Easy
Media Contact: Sarah Middleton, Public Relations Manager
Tel: 01489 555 080
Email: media@contractormortgagesuk.com 
Source: https://www.economicvoice.com/85-percent-of-remortgagors-lowering-their-mortgage-rates/