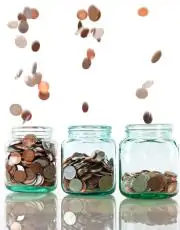 November 4th, 2016
When making the switch from employed to contracting work, one of the first thoughts you may have is, how do I look after myself and my family if something goes wrong?
Breaking away from permanent employment for most new contractors will mean the loss of a substantial employee benefits package. Sick pay is often taken for granted, because either you are in good health or if you have previously been ill it's typically for a matter of a few days' rather than long-term. Most people will take these perks for granted until they need to use them.
Building up a security net is typically high up on the agenda of any new contractor, as they look to take advantage of their new payment mechanism and build up cash reserves in case of an emergency. The question will soon arise; how much will you need to build up in case of an emergency? A similar question you could ask is 'How long is a piece of string?'. At Contractor Financials, we would always advise any contractor we speak to, to have at least 3-6 months of their mortgage and general household expenditure saved, in case of a short-term emergency or a general break between contracts (on average a figure around £10000-20000, about £3000 per month).
Liverpool Victoria recently announced, that in 2015 the average Income Protection claim they recorded and paid lasted for 5 years and 6 months, and this is just an average. If we run with an average monthly expenditure of £3,000, that totals £198,000. That's £198,000 you would need to be able to support your mortgage, household expenditure and lifestyle, which for many savers will never be a reality.
A popular product on the market to help combat this financial situation, if it were ever to arise with contractors, is Income Protection. Income Protection is designed to provide you with an income in the event of you being unable to work due to ill health or being involved in an accident. For example, as a rule of thumb, if a Doctor signs you off as being unfit for work for a certain period, the claim is eligible. This in turn protects you against the requirement to build up such a vast and potentially unobtainable savings fund, and will provide you with the regular income that you can use to pay your mortgage and household expenditure, allowing you to focus on your health and a quick recovery.
Income Protection does of course come with a cost, like any insurance. The cost is normally a small percentage of your overall income. When you consider that the salary of a contractor is normally higher than that of an employee in the same field; for many contractors, they won't notice it coming out of their bank account each month. It helps to replace the benefits package you once received as an employee as this gives you the security and peace of mind to be confident with yours and your family's financial security. The alternative of course is building up a large savings fund, which is almost the same value as the average cost of a first home in the UK, and potentially seeing that money disappear very quickly due to your health position.
To be able to discuss this further and explore the options available to you, please do contact us on 01489 555 080 or email enquiries@contractormortgagesuk.com.
Article by: Simon James, Senior Associate Director at Contractor Mortgages Made Easy
Media Contact: Sarah Middleton, Public Relations Manager
Tel: 01489 555 080
 Source: https://www.lv.com/income-protection/useful-information/facts-about-income-protection