March 17th, 2015
With the May election around the corner and stricter lending criteria now in place, the property market seems to be experiencing a slowdown.
The Rightmove House Price Index for March has found that the price of property has risen by 1% in the last month, the lowest it has been at this time of year for three years. As a result, the year-on-year increase has reduced to 5.4%.
However, the average house price across the UK is now at £281,752, which is just below the record that was reached in June 2014. The firm claims that high demand and larger deposits are decreasing the effect of the new restrictions that came from the Mortgage Market Review.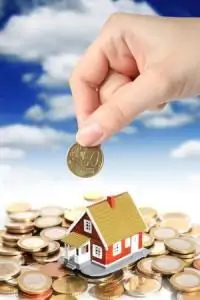 Rightmove director, Miles Shipside, believes the election is to blame for the slowdown: "The distraction and uncertainty of an election typically force sellers to price more keenly, though this is often short-lived.
"The MMR introduced in April 2014 laid out a much needed longer-term framework for responsible lending, but within a year its dampening effects have been muted by high demand outstripping supply in many locations, and by buyers putting down larger deposits. The price of property coming to market is now just £30 off the record set nine months ago."
The study warns that while MMR controls buyer affordability, it does not control cash-rich individuals looking to invest in property.
Miles continued: "Agents report a high level of interest from new landlords, or 'granlords', who are typically first time, retirement age, buy-to-let investors. With the highest returns for the lowest investment being at the lower end of the market, the first-time buyer property sector will be the greatest recipient of any increase in demand from investors with substantial pension pots."
Article By: Ratchelle Deary, Marketing Executive at Contractor Mortgages Made Easy
Media Contact: Raman Kaur, Public Relations Manager
Tel: 01489 555 080
Email: media@contractormortgagesuk.com