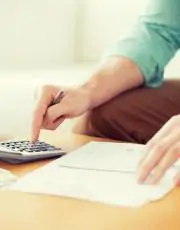 November 15th, 2016
Buy to let mortgages have been in cross hairs recently, with changes implemented by the previous chancellor looking to free up properties for first time buyers and stimulate the market. The general consensus is that if the government makes an investment property a less attractive proposition this in turn will free up more family properties to turn rental tenants into home owners.
However, even with the increased stamp duty changes and reduction in tax relief, the right property in the right area will generate a decent return and good capital growth for landlords. Not to mention the ability to transfer this into a limited company.
Stress testing changes
The hot topic for contractors in the buy to let market is now the PRA (Prudential regulating Authority) implementing a change in the way buy-to-let mortgages are stress tested. They have stipulated that by 30th September 2017 that all member lenders use the higher rental calculation of 5.5% at 145%. Currently, the industry average is 5% at 125% of the monthly mortgage payment, with some even lower.
This ultimately means that the rental yield of the property will need to be higher to adhere to the new lending policies and the client is also subject to a personal income check.
22% less borrowing power
Some lenders will fall in line by January 2017, however this represents a huge opportunity for contractors to either become an investor or refinance their current properties before the changes are implemented.
Once the changes come into force contractors will have 22% less borrowing power for a buy-to-let property and this in turn could drive up the size of deposits required. If contractor landlords do not act now, they could well be locked into products and unable to release equity for further borrowing.
This also means contractors looking to pursue a let to buy mortgage application (buy and rent out the current property) could well be impacted and would do well to fast forward their plans before September 2017 is upon them.
Buy in 2016 to grow your property portfolio and avoid large deposits
Our advice at Contractor Mortgages Made Easy is to see this time as a golden chance to take advantage of less stringent criteria and record low interest rates. Whether you are purchasing, remortgaging or considering buy-to-let properties, now is the time to act.
We would encourage you to act quickly by contacting us on 01489 555 080 for specialist advice, bespoke to your circumstances.  We could potentially secure you a mortgage within 10 days* thanks to our in-house processing teams and bespoke lender relationships.  We also have access to 3315 mortgage rates – 466 exclusive to us**.
How much you could borrow will depend on the estimated profitability of the property. If you know the monthly rental that you will charge, or have an idea, you can use our online buy-to-let calculator to give you a guideline amount of how much a bank, or building society may be willing to lend to you. You can find out how much you could borrow here: https://www.contractormortgagesuk.com/mortgage-calculators/buy-to-let-calculator
To find out more information, you can download our free guide to the buy-to-let tax changes here or find out how to apply for a buy-to-let mortgage as a contractor here: https://www.contractormortgagesuk.com/guides/buy-let-guide
* During the last calendar month we were able to secure our clients a mortgage offer within just 10 days on average. To find out more, speak to your mortgage consultant today.
** Information correct as of the 4th November and updated on a monthly basis. The number of products available at any given day during the month may fluctuate. Please contact your mortgage consultant for more details.  
Article by: Jon Hatfield, Senior Mortgage Consultant at Contractor Mortgages Made Easy
Media Contact: Sarah Middleton, Public Relations Manager
Tel: 01489 555 080
Email: media@contractormortgagesuk.com