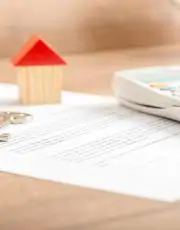 February 13th, 2017
Contractor mortgages – simple steps to owning your home
Owning your home isn't the aspiration just of those born in the UK. Many overseas contractors coming into the country to work also hope to get on to the property ladder.
Latest statistics from the government's English housing survey, released in July, show that the desire for home ownership is as strong as ever. The number of people owning their own home has stopped reducing for the first time since 2003 with 14 million owner occupiers across the country.
But desire doesn't always equal outcome. Overseas contractors – and there are still many people coming to the UK to work, despite Brexit – may want to buy a property but assume they'll be turned down for a mortgage.
Barriers to mortgages for contractors
One common held belief among highly skilled migrant workers is that they need permanent residency or to have been in the UK for at least three years before they can apply for a mortgage.
And it's true that contractors who come from outside Europe – including those from India, South Africa and New Zealand, who need a Tier 1 visa to live and work in the UK – usually have to wait anything from two to four years before they are allowed to apply for indefinite leave to remain.
But it's not true they have to wait until then to approach a mortgage provider.
In fact, the main barrier to entry is not your visa status at all: it is your credit footprint – or lack of it – in the UK.
If you are new to the country, you have no credit rating for lenders to go on, so if you apply for a mortgage without this important piece of the jigsaw in place you're likely to be among the 20% of applicants who are turned down. But build a credit footprint, and your chances of success will rocket.
Case Study – Overseas contractor moved to the UK:
Senior Mortgage Consultant, Adam Connely says, "Chetan was initially declined a mortgage for credit score reasons on the grounds that his deposit wasn't big enough for the property he wanted to buy. The lender knowledge that we hold allowed us to find a lender who would meet the terms Chetan could afford. I am delighted to see him move into his first home in the UK and wish him all the best."
How to build a credit footprint
Your first port of call is with a mortgage adviser who will guide you through this process and give you regular feedback on how you are doing.
Next, register for a copy of your credit report with one of the major credit referencing agencies. The main UK ones are Callcredit, Equifax and Experian. You'll then need to share their report with your mortgage adviser and check on it at least monthly.
If you've not already done so, get a UK bank account in your own name. It is this personal account which will help build your credit score – don't rely on your business account to do so. Your personal account should have a debit card and nominal overdraft facility.
Ensure you pay all of your personal drawings from your business into your new personal bank account.
Here are some other steps you can take to create a credit footprint:
Apply for a credit card in your name
Use the credit card regularly for things like groceries and petrol, but pay it off each month before interest is charged
Put all your utilities – like water, gas, electricity and council tax – in your name. And if you are eligible, apply to put your name on the voters' roll with your local authority.
This is no quick fix. It can take anything from six months to a year to create a good credit rating, but by planning ahead your credit footprint will be in place for when you are ready to apply for a mortgage – and the higher your chances of success.
If you are an overseas contractor, and would like help and advice on mortgage matters, please get in touch with one of the team here at Contractor Mortgages Made Easy.
Testimonial from Chetan:
"Hi Adam and Billy, I am so glad that I choose Contractor Mortgages Made Easy for my first mortgage. Both of you have shown dedication starting from the application stage until the completion of the contracts. I am more than happy to give personal recommendations to Contractor Mortgages Made Easy should anyone be interested. I still remember when my initial application was turned down and the lender requested a higher down payment. Adam took the case forward as if it was for his own house. Though I started to have doubts both Adam and Billy never gave up. They secured the mortgage from another lender in no time. Also throughout the process they ensured that every step was transparent and easy for a layman like myself. I just can't thank them enough for the work they have done to secure the mortgage and finally getting us our first house. Both are real go-getters and definitely my go to person should I need to or refer to for contractor mortgages."
Media Contact: Sarah Middleton, Public Relations Manager
Tel: 01489 555 080
Email: media@contractormortgagesuk.com